Kyle Rittenhouse's Lawyer Says State Has No Business Knowing Who Donated to His Legal Fund
The attorney representing Kyle Rittenhouse, the teen accused of killing two men and wounding another at a Kenosha, Wisconsin, protest a year ago, balked at a motion filed by prosecutors asking for the names of people who donated cash to Rittenhouse's legal fund, the Associated Press reported.
Attorney Mark Richards said he doesn't know who donated to Rittenhouse's defense and can't produce names. In his response filed Monday, Richards said that who pays him to defend Rittenhouse is none of the state's concern.
Assistant District Attorney Thomas Binger argued in the motion filed last week that it was necessary to ensure people in the juror pool for Rittenhouse's trial are not donors. After Rittenhouse was arrested last summer, he became a martyr to conservatives who cast him as a patriot and gave millions of dollars to his legal defense.
The donations also allowed Rittenhouse to post $2 million bail. The prosecution's motion asked the court to require Rittenhouse to turn over the names of everyone who donated to his defense or bond, as well as anyone who purchased Rittenhouse merchandise through a family-run website.
"It is likely that there are individuals who reside in Kenosha County who have donated to the defendant's legal defense funds. If any of them are potential jurors in this case, the Court and the parties have the right to know about this," the motion states.
Binger argued that "anyone who has donated money to the defendant's legal defense funds or purchased products from his family's website, FreeKyleUSA.com, is objectively biased and should be stricken for cause from serving on the jury in this case."
Richards replied that Binger's concern regarding jury selection can be addressed during the jury selection process, the Milwaukee Journal Sentinel reported Tuesday. He added that potential jurors can answer questions about whether they donated to Rittenhouse's defense.
For more reporting from the Associated Press, see below.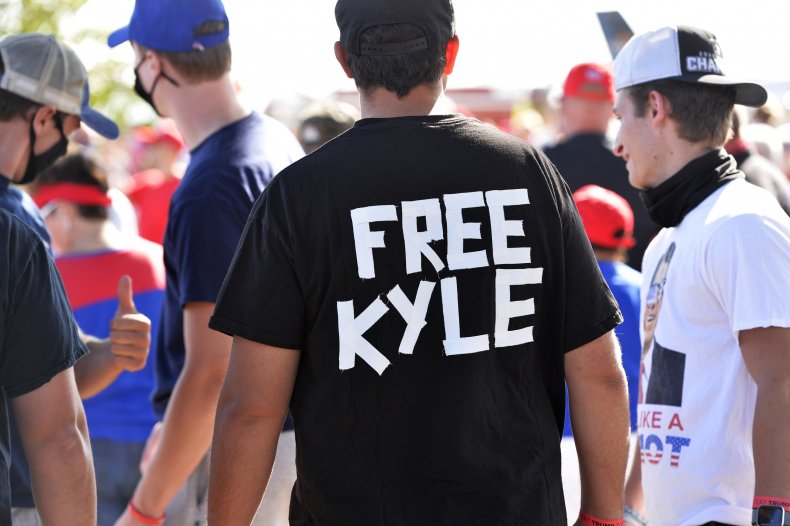 Prosecutors have no legal authority to demand such information from the defense, but there is nothing stopping them from issuing subpoenas to organizations that have raised money on behalf of Rittenhouse, Richards said.
Rittenhouse is charged with multiple counts, including homicide, in connection with the protests in August 2020 in Kenosha. The demonstrations began after a white police officer shot Jacob Blake, who is Black, in the back during a domestic disturbance, leaving him paralyzed from the waist down.
Prosecutors allege Rittenhouse, who was 17 at the time, responded to a militia's call on social media to protect Kenosha businesses from protesters. He fired his rifle, hitting Joseph Rosenbaum, Anthony Huber and Gaige Grosskruetz. Rosenbaum and Huber were killed; Grosskruetz was wounded but survived.
Kenosha County Circuit Judge Bruce Schroeder has set a September 17 hearing on the request and other pending motions.
Rittenhouse's trial is scheduled to start November 1.