Kyle Rittenhouse's Mother Receives Standing Ovation at Wisconsin GOP Event
The mother of Kyle Rittenhouse, the 17-year-old charged with fatally shooting two people in Kenosha, Wisconsin, during protests following the police shooting of Jacob Blake, received a standing ovation on Thursday while attending a Wisconsin GOP event.
Wendy Rittenhouse and her son's lawyer, John Pierce, attended a Waukesha County Republican event, and they were applauded by the crowd after being brought on stage by conservative commentator Michelle Malkin.
"Standing ovation from Waukesha County GOP women for my special guests, @CaliKidJMP & Wendy Rittenhouse, Kyle's mom," Malkin wrote on Twitter, adding a photo of her, Rittenhouse's mother and Pierce. "Huge shoutout sent from all of us in WI to warrior @LLinWood. I was able to talk to Kyle by phone & THANK HIM for his courage! #fightback."
The ovation came a day prior to her son's first court appearance in Lake County, Illinois, to decide whether or not he will be extradited to Wisconsin.
Rittenhouse is facing charges of first-degree intentional homicide, first-degree reckless homicide, recklessly endangering safety and possession of a dangerous weapon. Two days after the August 25, police shooting of Blake, Rittenhouse traveled across state lines from his home in Antioch, Illinois, with an AR-15 style weapon.
Several videos of the incident show Rittenhouse walking throughout the streets of Kenosha, with several other armed civilians, who claimed that they were there to protect the local businesses from looting.
If convicted of first-degree intentional homicide, Rittenhouse would face a mandatory life sentence, but the teen's attorney, as well as many others, have argued that Rittenhouse acted in self-defense, as several videos show one of the men killed, Joseph Rosenbaum, chasing after Rittenhouse and throwing a bag at him, shortly before he is shot.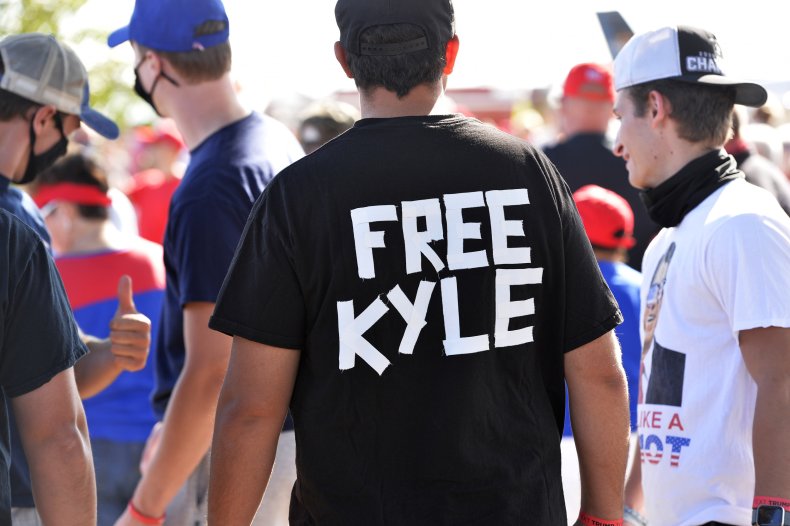 The complaint filed against Rittenhouse by prosecutors alleges that after shooting Rosenbaum, Rittenhouse says, "I just killed somebody," into his cellphone, shortly before he begins running away as he is chased by several people.
While running away, people at the protest can be heard yelling to get him, and videos show Rittenhouse falling to the ground. While on the ground, Rittenhouse is kicked by one person, while another tries to hit him with his skateboard, but Rittenhouse opened fire, killing the man with the skateboard, who was identified as Anthony Huber, 26, and injuring another person who was holding a handgun, identified as Gaige Grosskreutz, 26.
According to ABC 7 News in Illinois, Rittenhouse's attorneys on Friday said they planned to oppose extradition to Wisconsin.
"I can tell you just very distinctly that we intend to challenge extradition by writ of habeas corpus," Pierce said, according to ABC 7 News.
ABC 7 News also reported that during the virtual hearing, Rittenhouse was seen from the juvenile detention center and he spoke only once to say, "Good morning, your honor."
Newsweek reached out to Pierce for comment but did not receive a response in time for publication.