Skier Kyle Smaine's Videos Before Avalanche Death Shed Light on Accident
Former U.S. world champion freestyle skier Kyle Smaine died in an avalanche on Sunday, his family has confirmed, and his last couple of Instagram posts shed some light on what he had been doing in the Japanese mountains.
The 31-year-old was one of two skiers killed on the east slope of Mount Hakuba Norikura in Japan, with his father, William Smaine, confirming the tragic news to NBC News on Monday.
Smaine won the 2015 World Championships halfpipe gold medal and was in Japan as part of a marketing trip for Ikon Pass and Nagano Tourism.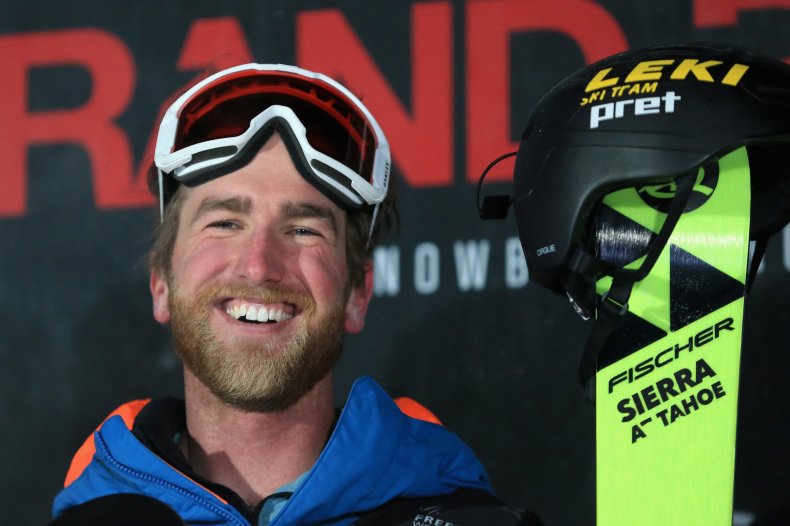 Japanese authorities have confirmed that five men, from Austria and the United States, were caught up in the avalanche, but three of them managed to ski down the mountain safely.
Smaine's wife, Jenna Dramise, paid tribute to her husband on Instagram after the news of his passing broke.
Posting a number of photos of them together, Dramise wrote alongside them: "Dear Husband and my whole world, officially married November 18, 2022, which not many people knew about.
"I'm so incredibly thankful that I got to marry you and have you in my life. You loved skiing more then anyone I've ever met.
"I picked you up hitchhiking in New Zealand 2010 and who would have thought we would be married 13 years later. The best damn years of my life."
Dramise continued: "I know you had the best runs in your life out there in Japan and could never blame you for doing what you loved.
"I do wish I could tell you that one secret I always had, that I loved you. It never really was a secret because I said it at least 10 times a day to you. I can't wait to see you again.
"Tonight I hope to ride some pow or bikes with you in my dreams. Love your Wife."
U.S. Freeski Team said in a statement about Smaine: "Today we lost an incredible person, friend, skier and team-mate to the mountains.
"Smaine loved exploring the mountains, was a fierce competitor but an even better person and friend."
In the final videos he posted to his Instagram, Smaine gave an insight into the snowy mountains in Japan, with a POV look at what it is like to ski between the trees on the mountainous climes.
Smaine captioned one of the videos: "This is what brings me back to Japan each winter. Unbelievable snow quality, non-stop storms, and really fun terrain that seems to get better the more exploring you do."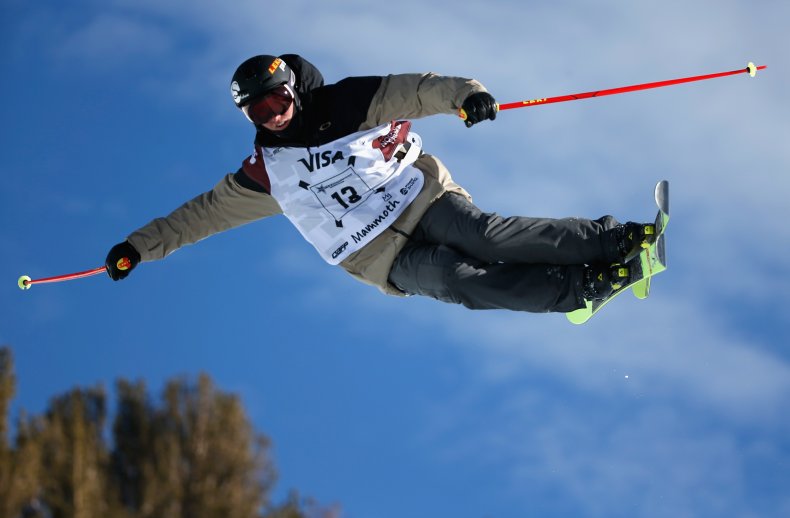 In a second video post, Smaine told his 30,000 Instagram followers: "There are in fact still tracks in Japan. Against the greater wisdom. Still fun skiing though."
Smaine's fellow American skier Adam U was one of the five men caught by the avalanche and he was buried 1.5 meters deep in the snow before he was rescued some 25 minutes later.
He spoke about the incident to Mountain Gazette, in which he revealed their actions the moment the avalanche started: "We saw it coming, we heard the crack and we realized it is a big one. We started running and then we got hit."
The Japanese weather authorities had issued an avalanche warning in the area after it been hit with unprecedented cold temperatures and heavy snow.
Do you have a tip on a sports story that Newsweek should be covering? Do you have a question about freestyle skiing? Let us know via entertainment@newsweek.com.