Kylie Jenner offered fans a glimpse into her life as a mother and her second pregnancy in a new video with Vogue.
Jenner, 24, appeared in the publication's long-running video series 73 Questions, giving quick fire answers to questions about her life.
The makeup businesswoman took the magazine on a tour of her California home and she offered insights into her life growing up in one of the world's most famous families.
Both her daughter Stormi, 3, and mother Kris Jenner also participated.
These are the biggest takeaways from her interview.
Kylie Jenner on Motherhood
A beaming Stormi opened the front door of their home for the cameras as the video began.
Jenner explained that she had started her day by making her daughter breakfast and heading to an ultrasound appointment.
The former Keeping Up With The Kardashians star is currently pregnant with her second child with rapper Travis Scott.
"My favorite breakfast is something sweet like a cinnamon roll or coffee cake," she said.
"Stormi loves her breakfast potatoes."
As they continued walking through the house, Kris, 65, was seen in the backyard pushing Stormi on a swing and asked her youngest child: "What was the thing that you learned about yourself when you first became a mother?"
"Just how much patience I have," Jenner replied.
She revealed that Stormi's first word was "dada" and her favorite music to listen to is her dad's.
Jenner gave birth to Stormi in February 2018 after months of speculation about whether or not she may have been pregnant.
Her older sisters Kim and Khloe Kardashian both welcomed daughters in early 2018 too, with Kim's third child Chicago West born via surrogate in January, while Khloe's first child True Thompson was born in April.
Asked what was the best thing about raising children at the same time as her siblings, Jenner said: "I'm just excited for them to all grow up together."
Khloe recently explained that the children are so close, True actually thinks her cousins are her siblings.
Speaking to E! News, she said: "They all think they're, like, weirdly brother and sisters."
She continued, elaborating on her daughter's relationship with Kim's youngest child Psalm West, 2: "I think True thinks, we call Psalm 'baby Psalm,' so she's always like, 'My brother!' And I just don't correct her because I think it's so cute."
When asked what the best advice her mother ever gave her was, she said: "Never take no for an answer."
Jenner is also an avid collector of luxury cars and when asked which she drives most frequently, she said: "I actually let Stormi—she likes to choose my cars every day so it's in her hands."
Kylie Jenner on Her Second Pregnancy
The star recently announced that she and Scott were expecting a second child via a video posted on her Instagram account after intense speculation, including from one fan who looked to her fingernails for clues.
Currently, Jenner explained that she's waking up early and enjoying more nights in and said she was "upset" that she couldn't eat her favorite food, sushi, right now because of her pregnancy.
Her biggest pregnancy craving right now is frozen yogurt or something from fast food restaurant In-N-Out.
Asked if they have a name picked out for the new arrival, she said: "Well, we need to find out the gender first and we decided to wait," adding that Stormi "is very excited to be a big sister."
The best baby gift, she explained, "is just anything really sentimental."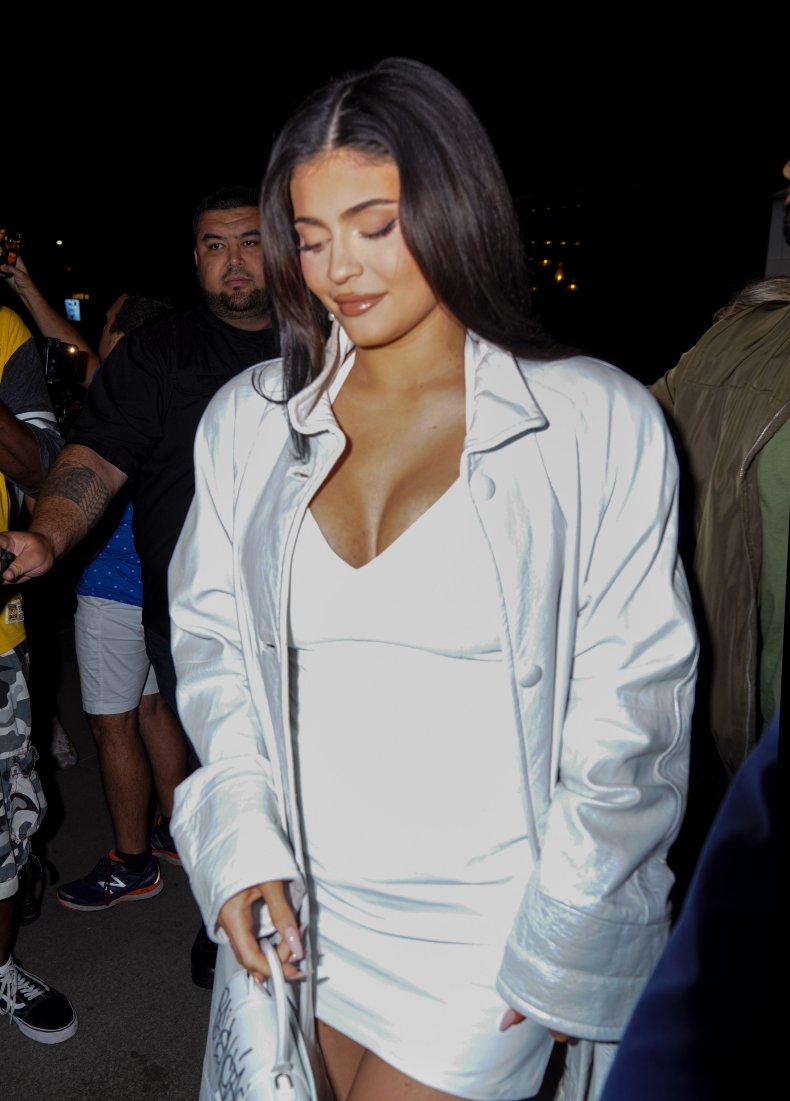 Kylie Jenner on Fashion
Jenner is known for her daring outfits and when asked if there was anything she'd never wear, she replied: "Never say never."
The most boring item of clothing she owns is her pajamas, while her favorite red carpet look she's ever worn is the purple Versace gown she wore for the 2019 Met Gala.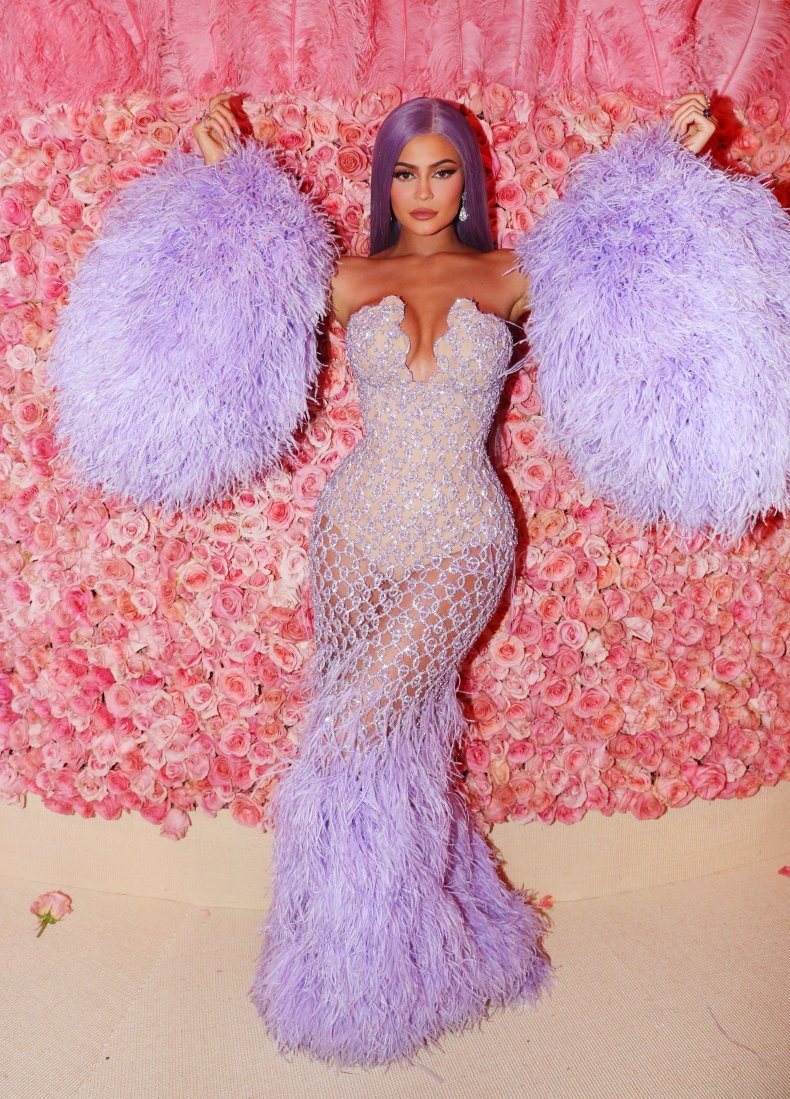 Fans were disappointed when Jenner skipped this year's event.
Though she didn't state her reasons for not attending, she took to her Instagram Stories the night of the event, writing: "I'm so sad I couldn't make it this year. I can't wait to see all the looks."
As for Stormi's favorite outfits, "she loves her princess dresses," Jenner said.
Three years ago, Jenner posted a video to her YouTube channel sharing her dedicated purse closet that houses her luxury handbag collection, complete with several Hermès Birkins.
Asked if Stormi has raided the closet yet, she said: "She is more into my shoes."