Kylie Jenner's Past Charitable Donations Amid GoFundMe Controversy
Does Kylie Jenner donate money to charity? Fans of the reality star and beauty mogul will be interested to discover that she does as the 23-year-old continues to face backlash this week over her $5,000 donation to her friend's GoFundMe.
Jenner was previously named the world's youngest "self-made" billionaire by Forbes, but that accolade was revoked by the magazine amid claims that figures to do with her cosmetic company had been inflated.
Regardless, Jenner's net worth currently stands at an eye-watering $700 million, so it is no surprise that the reality TV star upset fans this week when she didn't cover the medical costs of her friend Samuel Rauda who had been in a major car accident.
Rauda's family set up a GoFundMe to cover the $60,000 medical expenses which was shared by Jenner on her Instagram account, but the donations list on the fundraising page shows that Jenner only contributed $5,000—half of what her beauty competitor Huda Kattan donated.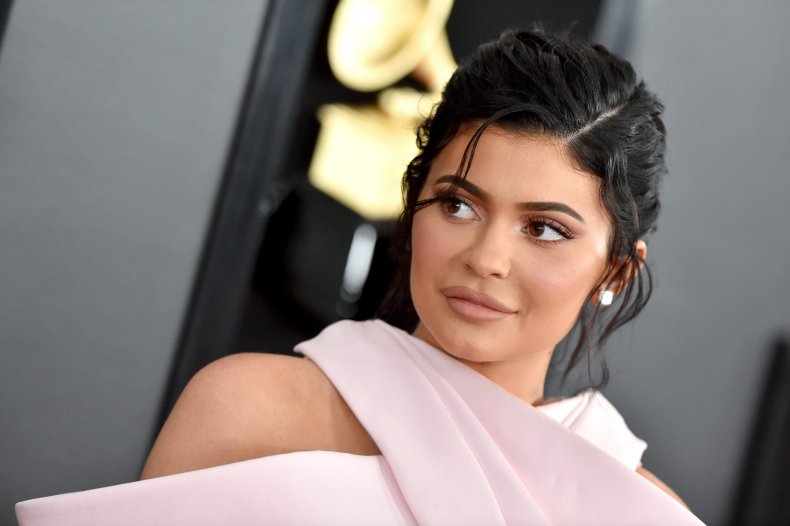 Twitter erupted when news of Jenner's donation began circulating, with many people aghast that the young multimillionaire is so, well, cheap.
Despite this controversy, Jenner has made some charitable donations in the past.
Jenner has a partnership with the charity Smile Train, and has donated almost half a million dollars to provide treatment for 1,800 children born with clefts, according to the initiative's website.
Jenner created a special lip kit back in 2016, for which 100 percent of the proceeds went to Smile Train.
In March 2020, Jenner donated $1 million towards aid during the widespread Australian wildfires after backlash from fans who had questioned her lack of support.
When Jenner turned 22, she donated $750,000 to a women's empowerment organization called Nest of Love which helps mentor young women in low-income areas.
"You guys are going to help me give back in a huge, huge way. All I wanted for my birthday was to do this money collection and give it all away," she said in a video on her Instagram story at the time.
She also took part in a collaboration with Ellen DeGeneres to donate the proceeds to "some incredible people around the country doing incredible things for their families, friends and communities."
In 2017, for her 20th birthday, Jenner donated a day's worth of Kylie Cosmetics proceeds to Teen Cancer America, an organization dedicated to supporting cancer research and oncology care for young people.
In 2020, Jenner donated $1m to hospitals in Los Angeles to buy protective equipment at the beginning of the COVID-19 pandemic.
Dr. Thaïs Aliabadi, Jenner's doctor, announced the donation on Instagram, where she hailed Jenner a "hero."
"I am speechless, my eyes are filled with tears of joy and my heart is overwhelmed with gratitude," she wrote. "I made a wish to the Universe to gather protective masks for our brave healthcare workers and today my dream came true."
In January this year, Kylie Skin released a $7 hand sanitizer from her company, Kylie Skin having already donated more than 6,000 pounds of hand sanitizer to Southern California hospitals last April.
However, she faced backlash when accused of profiting off selling hand sanitizer during the coronavirus pandemic.
The above donations were highly publicized so it is not known if Jenner makes more donations privately.
This article was updated to include Jenner's protective equipment donation to L.A. hospitals and hand sanitizer production.