Is Kylie Jenner Married To Travis Scott? Rapper Thanks His 'Wife' Again On Tour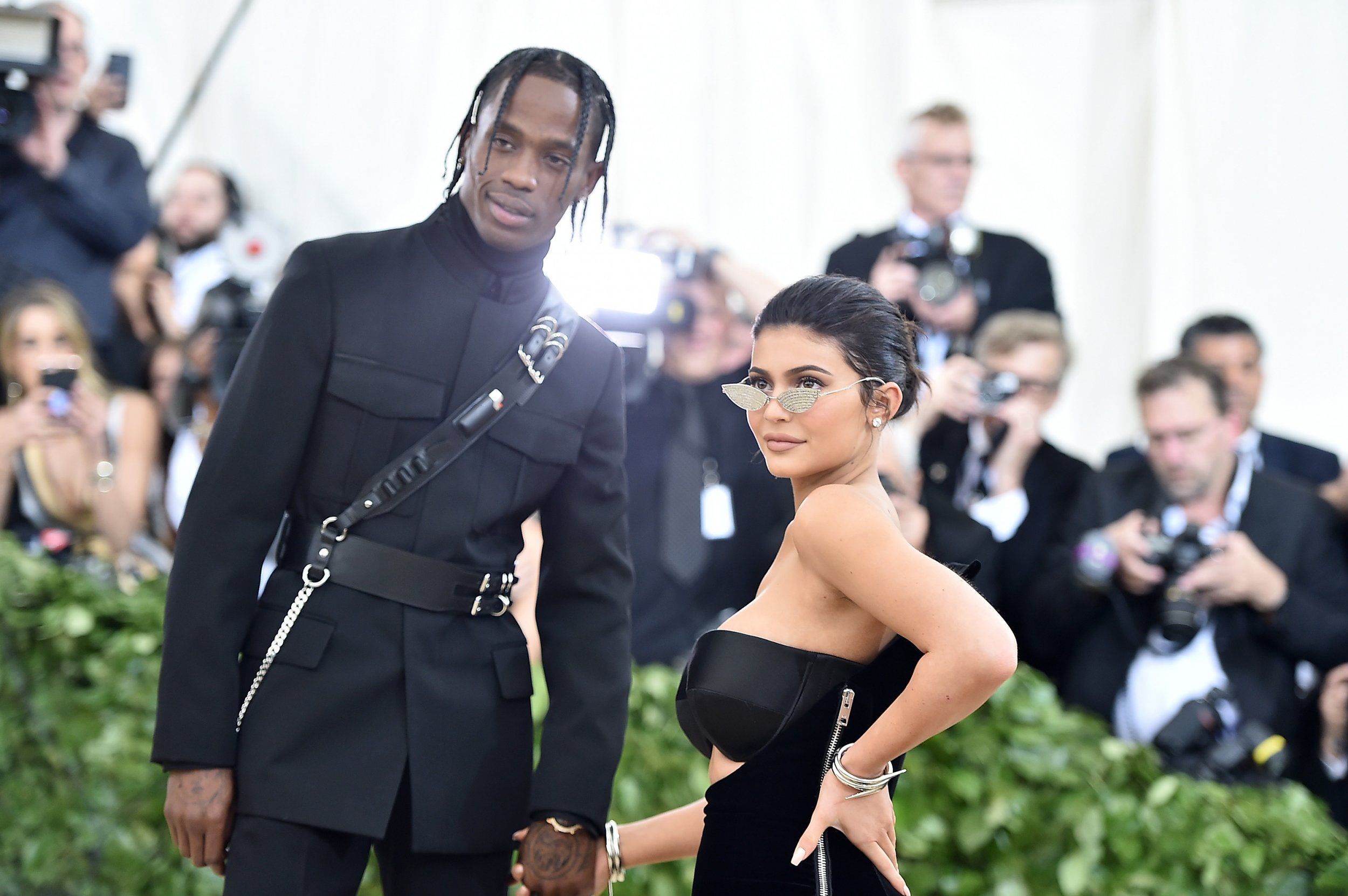 Travis Scott thanked Jenner by calling her his "beautiful wife" on Saturday night during the Houston stop on his Astroworld tour, though the pair has not confirmed they're married, TMZ reported. This isn't the first time Scott has thanked his "wife" on tour: in fact, he did just earlier this week when he pointed to Jenner offstage and said "my wife is over there."
Scott also appeared on the Ellen DeGeneres show last week and DeGeneres called Kris Jenner, Jenner's mother, Scott's mother-in-law. He didn't correct her. In October, Jenner called Scott her "hubby" in a series of posts.
The pair also sparked engagement rumors on November 6 when Jenner posted a video of her home covered in roses and candles. Her caption read "hell of a way to end the night." Many thought the romantic set up could be an engagement, but TMZ alleged the gesture was to celebrate the laugh of Jenner's cosmetics line, Kylie Cosmetics, striking a partnership with Ulta Beauty.
Jenner and Scott welcomed a daughter in February, Stormi Webster. They have cultivated a reputation for a reticence to be photographed or seen together, but they share pictures of themselves on their social media, and spoke to GQ magazine in July.
"I know he doesn't like the attention," Jenner said of Scott for the feature in one of America's most widely-read magazines. "That's why we just go the extra mile to keep our relationship super private, or like, if he has events or something, I won't come. Because I want him to do his own thing. I want him to be him. I don't want it to be Kylie and Trav. If people don't ever see us together, that's okay with me, because we just do our thing."
Jenner also referred to Scott as her "family" in the interview. She explained the day before, she'd hopped on a place to Houston to see Scott during a fight. "Just because we're a family now," she said. "When we fight, it's usually just because we've been away from each other for too long and we didn't see each other for like two weeks. And we have Stormi now, and I can't travel with her. She's too young. So it's harder to see each other, but I was like, 'I just need to go and fix this and go back.'"
Jenner and Scott have yet to comment on rumors they've already been married.