Kylie Jenner Names Her New Makeup Products After Taylor Swift Songs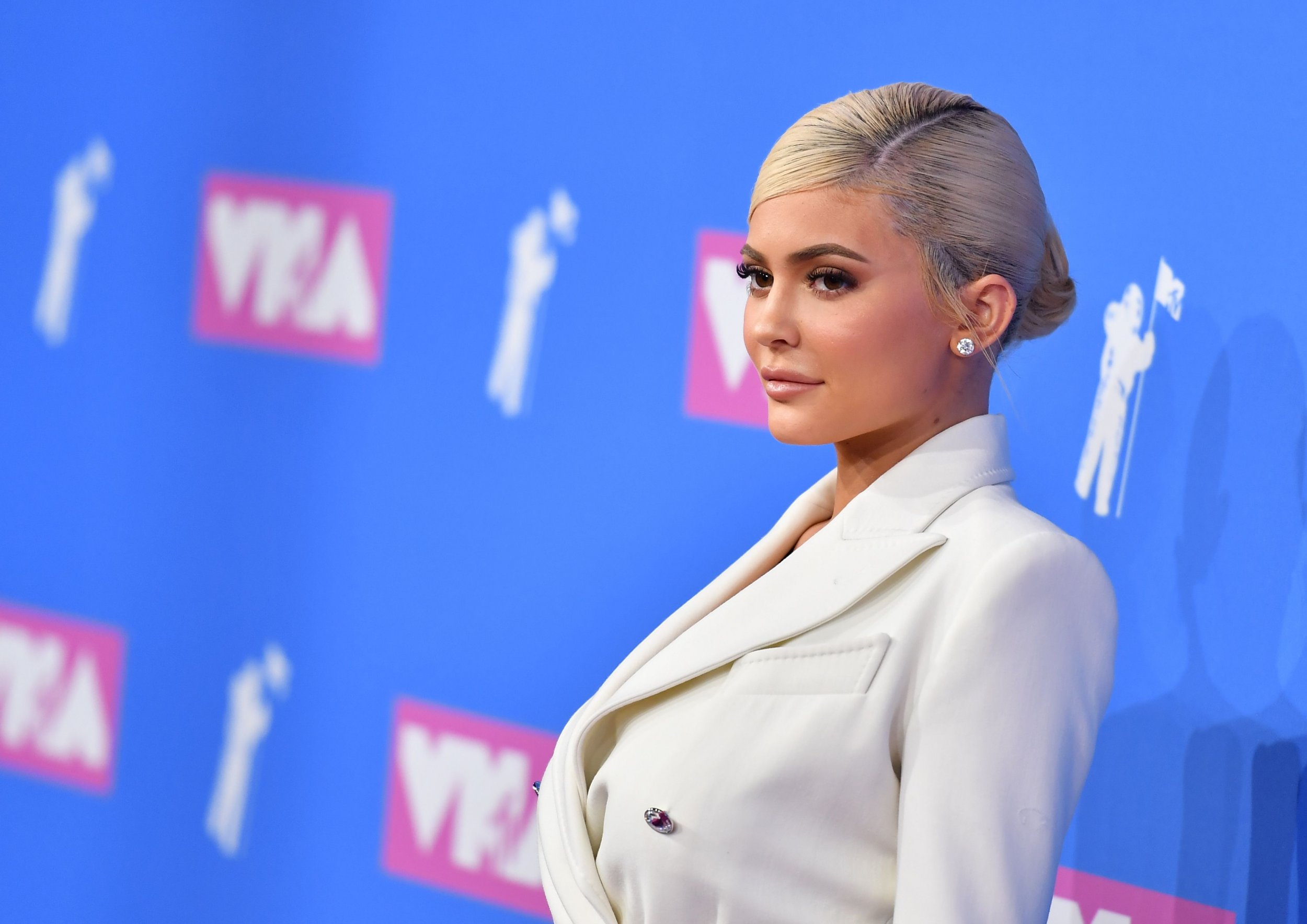 Kylie Jenner unveiled her makeup collection's latest offering on Thursday, but fans will likely notice the beauty mogul has borrowed inspiration from Taylor Swift as she named two of her newest products after the country-turned-pop sensation's classic hits.
Jenner, 21, shared a sneak peek of the newest items on her Instagram Story. Her three new drool-worthy shades were named "Built to Last," "Story of Us" and "Forever and Always."
True Swifties know all too well that "Story of Us" is from Swift's Speak Now record from 2010. "Forever and Always," which has been rumored to be about Swift's ex-boyfriend Joe Jonas, is featured on the singer's Fearless alum from 2008. While "Built to Last" may sound like the name of one of Swift's most iconic tracks, this matte shade has no link to the pop songstress whatsoever.
Jenner's nod to Swift does come as a surprise considering the singer's rather drama-filled relationship with the cosmetics guru's brother-in-law, Kanye West, and older sister, Kim Kardashian West. In 2016, West dropped a track called "Famous" that featured a controversial line about the "Gorgeous" singer. "For all my southside n***** that know me best / I feel like me and Taylor might still have sex / Why? I made that bitch famous / I made that bitch famous," West, 41, rapped.
This shocking line was later denounced by Swift during her Grammy's acceptance speech in 2016. At the time, the "End Game" singer was recognized for the Album of the Year award for her efforts on 1989.
"And as the first woman to win Album of the Year twice, I want to say to all the young women out there, there are going to be people along the way who try to undercut your success or take credit for your accomplishments and your fame," she said. "But if you just focus on the work and you don't let those people sidetrack you, someday when you get where you're going, you'll look around and you will know that it was you and the people who love you who put you there and that will be the greatest feeling in the world."
Months later, Kardashian West exposed Swift for her epic diss against her rapper husband via Snapchat. In doing so, she revealed audio that featured Swift agreeing to allow Ye to use her likeness in "Famous," saying: "I know, it's like a compliment, kind of...I really appreciate you telling me about it, that's really nice … For you to ask me if I'd be okay with it, I really appreciate it. I'd never expect you to tell me about a line in your song."
Swift's beef with West and Kardashian West could prove to be problematic on Jenner's end, as it's very evident she borrowed inspiration from the "Delicate" songstress when naming two of her newest lip shapes. Luckily, there now appears to be no hard feelings on Kardashian West's end, at least.
During a January 14 appearance on Watch What Happens Live with Andy Cohen, the reality starlet said she was 100 percent "over" her former feud with Swift. "We've all moved on," she added.