Who are the Richest Members of the Kardashian-Jenner Family? Net Worth of Reality Moguls Ranked
Kylie Jenner's net worth just skyrocketed.
The youngest member of the Kardashian-Jenner clan sold a 51 percent stake in her billion-dollar beauty brand, Kylie Cosmetics, to beauty conglomerate Coty for a whopping $600 million on Monday.
Before the deal with Coty, 22-year-old Jenner owned 100 percent of the business, which Forbes previously estimated to be worth some $900 million, but which the Coty deal placed at $1.2 billion, solidifying Jenner's reputation as the world's youngest self-made billionaire. Now with the sale of Kylie Cosmetics, her billion-dollar net worth is going to see a significant increase and her position as the richest member of her reality TV family will remain.
Jenner may be the only billionaire in the family, but her siblings aren't strapped for cash either. See who else in the Kardashian-Jenner family has brought in the big bucks below.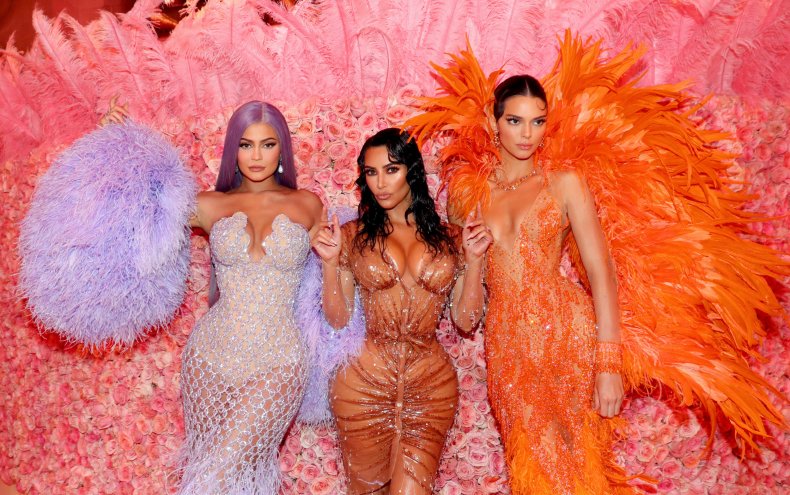 Kim Kardashian West
The second-oldest of the siblings, Kim Kardashian West was sitting pretty on a $350 million net worth as of 2019, according to Forbes. She may have started her fortune by appearing on the family's E! reality TV show, Keeping Up With the Kardashians alongside her parents and siblings, but the business mogul has since expanded her empire and earnings with the sale of her mobile game, Kim Kardashian: Hollywood, Kimoji emojis and her past product endorsements. Then there's her latest endeavor, cosmetics brand KKW Beauty. Following in her kid sister's footsteps, 39-year-old Kardashian West's beauty brand generated more than $100 million in sales in its first year, according to Forbes. She also launched a shapewear company, Skims, in September.
Kris Jenner
The matriarch of the family has continued to bank off KUWTK, which she originally pitched in 2007, leading her to be worth more than $60 million, according to a 2017 Time Money report. Kris Jenner, 64, is an executive producer of the show, which is currently in its 17th season. The mother-of-six also earns from her children's success. As their manager, Kris Jenner receives a 10 percent management cut of their earnings.
Khloe Kardashian
From appearances on KUWTK and her own spin-off reality shows, endorsement deals, sponsorships and her own denim brand, Good American Jeans, the youngest of the Kardashian sisters is worth an estimated $40 million, according to Time Money.
Kourtney Kardashian
The oldest of the siblings, Kourtney Kardashian was reportedly worth $35 million, thanks to KUWTK, which she not only stars in but also executive produces. She also appeared in a reality spin-off series alongside her sister Khloe. Before closing all store locations in 2018, Kourtney Kardashian, 40, also helped run the family boutique Dash and managed a children's boutique, Smooch, which closed in 2009. The mother-of-three has stayed close to her retail roots, launching a new lifestyle and e-commerce website, Poosh, in April.
Kendall Jenner
The 24-year-old still gets a nice check for her role on KUWTK, but her modeling career is the credit for the bulk of her $18 million net worth, according to Forbes. Appearing in on runways and fashion campaigns for some of the most renowned designers across the globe, Kendall Jenner is considered the third highest-paid model in the world.