Will Kylie Jenner Confirm Rumored Pregnancy on 'Keeping Up With the Kardashians' Like Khloe?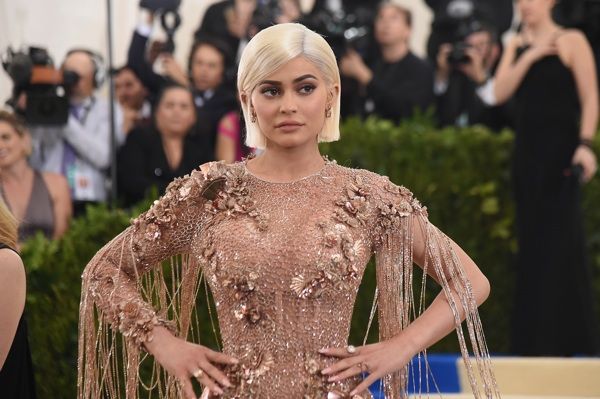 Just two days after confirming fan speculation of pregnancy on Wednesday, Khloe Kardashian revealed that her pregnancy announcement was captured by the camera crews of Keeping Up With the Kardashians.
It's unclear if the soon-to-be mom's journey to parenthood will air on the current season of the E! reality series, but on Friday Kardashian confirmed that the show's production team documented the earliest moments of her pregnancy.
The news has fans hoping that Kardashian's youngest sister, Kylie Jenner, will use the show to let the cat out the bag, too.
Months of pregnancy rumors swirled around the famous sisters before Kardshain, 33, finally revealed what everyone already knew: She is expecting her first child with basketball star boyfriend Tristan Thompson, 26. In an Instagram post on Wednesday, Kardashian thanked the Cleveland Cavilers player for making her dreams come true. "I still at times can't believe that our love created life! Tristan, thank you for loving me the way that you do! Thank you for treating me like a Queen! Thank you for making me feel beautiful at all stages! Tristan, most of all, Thank you for making me a MOMMY!" The message was accompanied by a black-and-white photo of the couple with their hands on her baby bump.
"You have made this experience even more magical than I could have envisioned! I will never forget how wonderful you've been to me during this time! Thank you for making me so happy my love!" she continued.
The reality star has long talked about her desire to have a child. Kardashian had previously tried to have a baby with ex-husband Lamar Odom, but she struggled to conceive.
Meanwhile, Jenner, who is in a relationship with rapper Travis Scott, has continued to dodge pregnancy rumors. TMZ first reported that she was pregnant in September, and the Kylie Cosmetics creator seemed to verify the rumors by wearing baggier clothes than usual. However, Jenner and the Kardashian-Jenner clan have remained, uh, mum on the subject.
Given how the family uses their reality show to confirm rumors (Jenner's older sisters Kourtney Kardashian, 38, and Kim Kardashian, 37, announced their pregnancies on the show), the 20-year-old Jenner would likely use the platform to announce her own. (Even brother Rob Kardashian, 30, stuck with tradition, announcing his baby with ex-fiancé Black Chynahe on the short-lived Rob & Chyna in October 2016.)