Where is Kylie Jenner in 2018? 'Pregnant' Lip Kit Mogul Last Pictured in 'Throwback' with Baby Dream on Instagram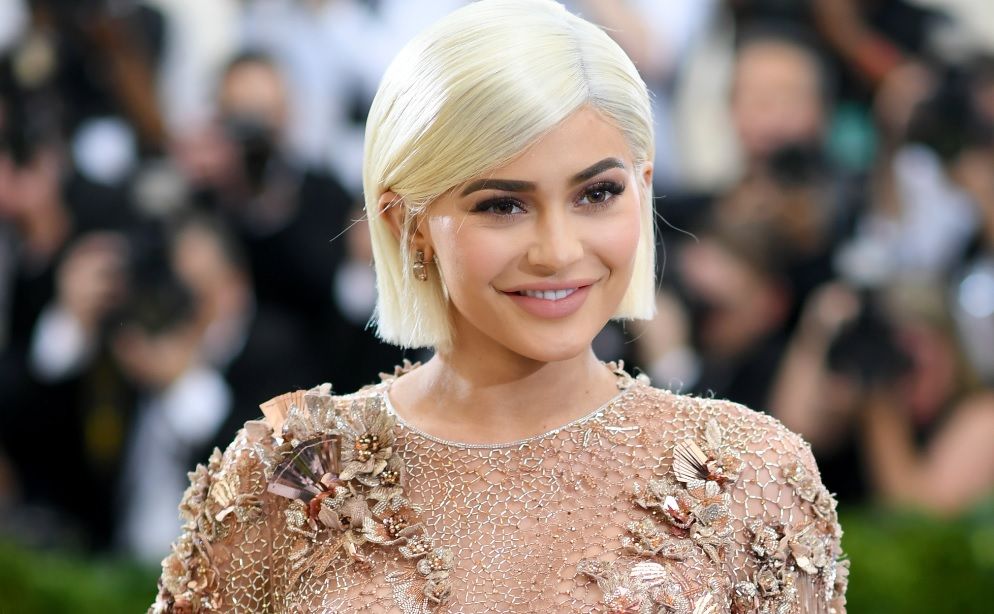 Keeping Up With the Kardashians star Kylie Jenner barely posted to social media since the new year began, leading to speculation about the beauty mogul's whereabouts. It also fueled pregnancy rumors for some who are convinced Jenner is expecting a baby with boyfriend Travis Scott. Though the apparent "gossip" seems to teeter on more fact than fiction, Jenner never confirmed publicly she was pregnant. Her absence from social media, though, is unprecedented, with the star posting to platforms like Twitter, Instagram and Snapchat habitually in the past.
One of her last posts to appear on Instagram was through the fan account kylizzlesnapchats. Jenner was shown holding her niece, Dream Kardashian, in a "throwback" picture. "I can't wait for #minikylie," the fan account wrote to its 623,000 followers on January 3. The post was liked more than 16,000 times.
Jenner, 20, was reportedly spotted at a CVS on Monday, Harper's Bazaar wrote. She covered her burgeoning baby bump with an oversized olive green hoodie, pairing the ensemble with aviator sunglasses, leggings and slides.
On Friday, erroneous reports claimed Jenner was in labor at Cedars-Sinai Medical Center in Los Angeles. (It's the same hospital where Kourtney and Kim Kardashian welcomed their children.) Even though the rumor went viral on Twitter, TMZ reported the same day that the star isn't due this month.
Increasing the speculation was a Snapchat from Scott that read, "Make it home to ya one way or another." Many assumed that meant the rapper was trying to be with Jenner for the birth of their baby, but the pictured was posted in December, not Friday.
No one in her famous family has commented about Jenner's pregnancy, but anonymous sources told People magazine she was thrilled to become a mother. "The family has known for quite some time. She is really excited and so is Travis," the insider said in November.
"It is an unexpected but completely amazing turn of events that she could not be more excited or thrilled about," another added. "Everyone is overjoyed for her."
People claimed Jenner "confirmed" the pregnancy in September, but is keeping it a secret publicly to tease fans. "Kylie is only trusting her closest friends and her sisters right now. She wants to reveal things on her own terms but she's of course having fun teasing everyone. She knows all the attention is on her and her baby bump, but she won't share until she wants to," the source said.