Is Kylie Jenner's Skin Care Line Safe? Walnut Face Scrub Contains Controversial Ingredient, Twitter Users Say
Kylie Jenner announced her upcoming skincare line, Kylie Skin, last weekend, and one product is already under major public scrutiny. Jenner is slated to release a Walnut Facial Scrub, but according to beauty fans and experts, much about this product could be more harmful than beneficial.
Jenner posted a quick clip Tuesday on her Kylie Skin Twitter page, in which she explained why she loves the product. In short, she said the Walnut Facial Scrub is gentle—gentle enough to be used every day if needed. She claimed she uses it only two or three days a week.
There's a widely-known problem with walnut as an exfoliant in the skincare community. Walnut is known to be rough on the skin, so it isn't always the best thing to use as an exfoliant. Any material that's too harsh on skin can cause "micro-tears" in the skin. This means the strength and elements barrier of your skin is breaking down. Skin with micro-tears is weaker when it comes to any kind of environmental stimuli, including sun damage and pollution, Paula's Choice founder Paula Begoun told New York Magazine in 2016. Paula's Choice curates a marketplace of safe, scientist-approved beauty products.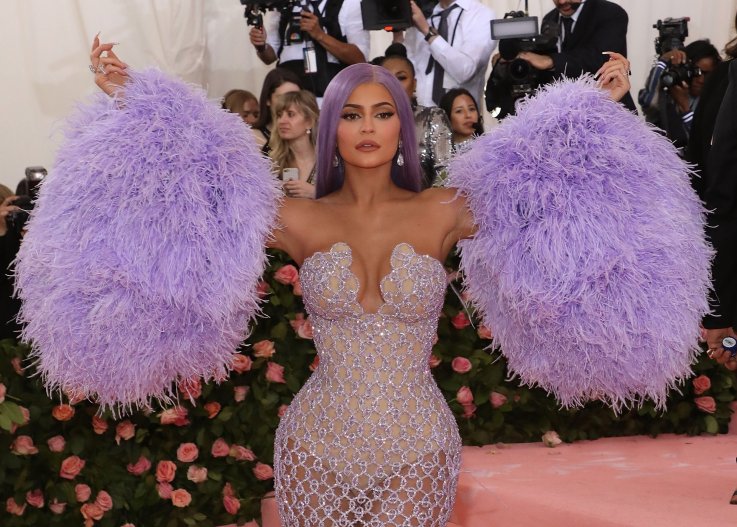 Jenner addressed these possible concerns in the video, before the controversy began. "Some walnut scrubs are kind of harsh on the skin," she said. "This isn't so abrasive. It really leaves my skin feeling super baby soft."
Though there are some exfoliant washes that can be used on the face every day, most exfoliants are suggested to be used only once to a few times per week. This is because over-exfoliation will not only damage skin but can make it drier and flakier than it was before. Most experts suggest exfoliating no more than twice a week.
Both of these beauty concerns are loudly spoken in the skincare community, which lent many Twitter users to express their concert with Jenner's product choice. Many commenters were shocked at Jenner's advice to use the possibly-harsh mixture daily.
A major brand has already had a lawsuit surrounding a daily facial scrub. St. Ives Apricot Scrub, which has crushed walnut shells as an added exfoliant, was at the center of a lawsuit in 2016 for being "unfit" as a facial scrub. It cited the harsh properties of walnut, which can cause major damage to skin, according to Today. The lawsuit was thrown out by a court in 2018.
Is Kylie Jenner's Skin Care Line Safe? Walnut Face Scrub Contains Controversial Ingredient, Twitter Users Say | Culture