Kylie Jenner Seemingly Cost Snapchat $1.3 Billion with a Single Tweet: Report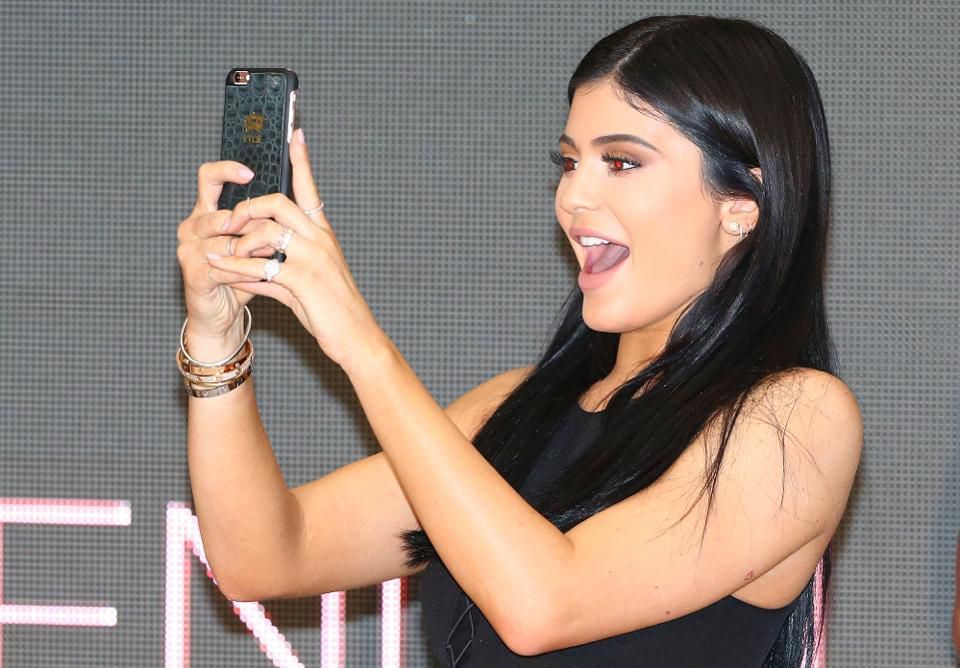 A social media endorsement from Keeping Up With the Kardashians star Kylie Jenner could earn a company serious cash, but criticism from the beauty maven could result in a loss of even more. That's seemingly what happened with Snapchat on Thursday.
The app's redesign was detested by most of its users—and Jenner was apparently unimpressed, too. "sooo does anyone else not open Snapchat anymore? Or is it just me... ugh this is so sad," she wrote to her 24.5 million Twitter followers on Wednesday. "still love you tho snap... my first love."
The following day, shares in the publicly traded company fell 6.1 percent, erasing $1.3 billion of its market value, Bloomberg reported. The trend was heading toward a decrease before Jenner's tweet, though. Wall Street analyst previously noted engagement was down after the app's remodel, Bloomberg said.
In fact, more than 1.2 million signed a Change.org petition to reverse to redesign since it launched earlier this month. "With the release of the new Snapchat update, many users have found that it has not made the app easier to use, but has in fact made many features more difficult," Nic Rumsey, the petition's creator, wrote.
"There is a general level of annoyance among users and many have decided to use a VPN app, or are using other risky apps or steps, to go back to the old Snapchat as that's how annoying this new update has become," he continued. "Many 'new features' are useless or defeats the original purposes Snapchat has had for the past years."
The petition has a goal of 1.5 million signatures.
It was unclear if Jenner, 20, was disillusioned with Snapchat because of the revamp, or because she's a new mother. The star hid her pregnancy from fans, announcing the birth of her daughter three days after she was born.
"I'm sorry for keeping you in the dark through all the assumptions. I understand you're used to me bringing you along on all my journeys. my pregnancy was one I chose not to do in front of the world," she wrote on February 4. "I knew my baby would feel every stress and every emotion so I chose to do it this way for my little life and our happiness."