Kylie Jenner and Travis Scott's School Bus Surprise For Stormi Sparks Debate
Kylie Jenner and Travis Scott's parenting has sparked a debate among fans
The Kardashian/Jenner sister revealed that their 3-year-old daughter, Stormi Webster, has been gripped by the idea of traveling on a big yellow school bus—so her dad got her one.
Jenner, 24, took to her Instagram stories on Tuesday to share photos of Stormi exploring the bus.
Explaining why the toddler was so excited, Jenner said: "All Stormi has been talking about is riding a big yellow bus. Daddy surprised her."
The gesture has sparked a discussion online as Twitter-users debate over the extravagant and unusual nature of the gift.
"rich people are literally so far from reality they bought a school bus for stormi to sit on," read one tweet that more than 130,000 likes.
"could've given this money to someone who needs it but oh well," another read.
The timing of the post comes as many states with rising unemployment extend their American Rescue Plan stimulus package with incomes still affected by the pandemic.
Forecasts also suggest that that the Delta Variant could continue to negatively impact the health of the U.S. economy.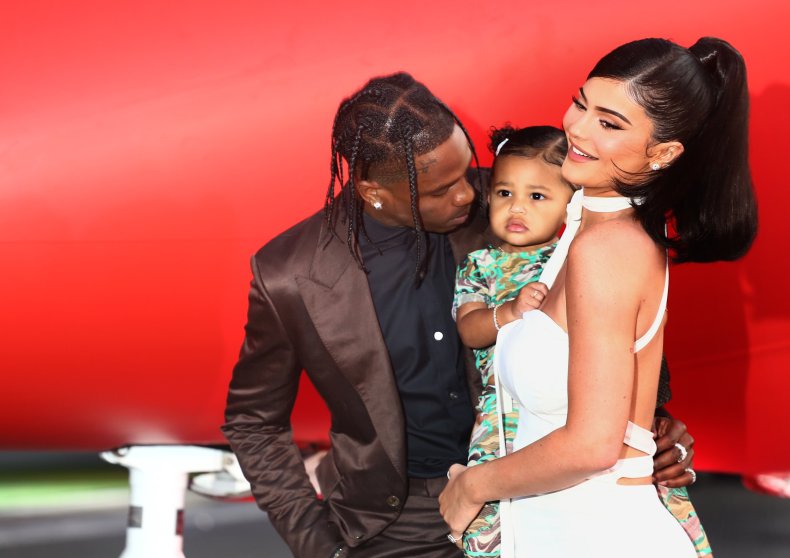 One tweet read: "ok the problem is not stormi it's the fact that they got her a bus when they could have donated money to those who need help and teach their child more about empathy and love and care for the poor."
While another cutting tweet reads: "Stormi got to play make-believe poor today."
With many students having been forced to stay away from classes and instead learn online, others pointed to the social aspect of getting the school bus.
"Rich ppl irk me if ya child want to ride the school bus that bad send her on one with her classmates," one tweet read.
Another Twitter-user wrote: "or she can just like... go to school like the rest of us?"
While another said: "so weird. isn't the whole point of the school bus experience to be with other kids ??"
Conversely, others are defending the couple, saying they did something that made their child happy.
One response read: "Bruh their child wanted to ride a bus clearly you can see how sending her to an actual school wouldn't work and these Mfs are rich so they paid someone to get her a bus? That mf bus company got paid this child is happy why you mad?"
While another added: "Lol look if I'm rich and my daughter wants a ride on the big yellow bus, IMA GET HER A RIDE ON THE BIG YELLOW BUS. I don't understand how y'all have a problem with this."
Last Friday, multiple outlets reported that Jenner is expected her second child with Scott, but the couple are yet to comment on the rumors. The couple welcomed Stormi Webster in February 2018.