Kyrgyzstan Admits Its Constitution is Missing and Nowhere to Be Found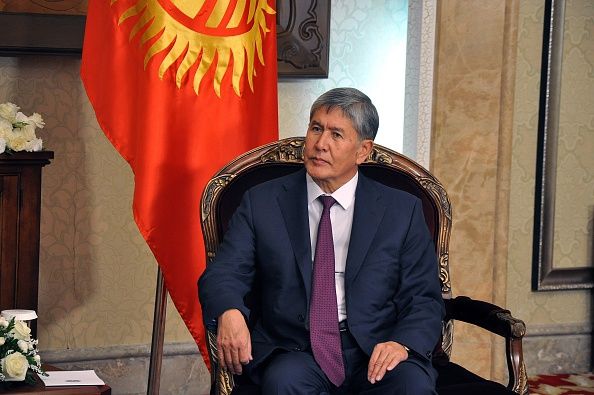 Kyrgyzstan politicians seeking to amend the national constitution have not been able to find it, the country's presidential administration confirmed to Russian state news agency RIA Novosti Tuesday.
The document was reported missing earlier this month after Kyrgyz members of parliament began debating an upcoming referendum to amend the constitution, which was created in the wake of Kyrgyzstan's revolution in 2010.
The revolution toppled the rule of authoritarian president Kurmanbek Bakiyev and granted powers to the national parliament. The 2010 constitution was a hastily-drafted document that nonetheless allowed for the first peaceful transfer of power in the country in 2011.
But since it was discovered to be missing, neither the Ministry of Justice, the archive or the administration of President Almazbek Atambayev claimed to have ever had it, suggesting the document was not simply misplaced. Atambayev's office announced Tuesday that a master copy of the constitution, complete with all relevant signatures, did not exist.
But Prime Minister Farid Niyazov said the 2010 version of the constitution had already been published in the state newspaper of record at the time of the document's drafting, which makes it legally binding without having to be signed.
This has avoided a constitutional crisis in the country but has embarrassed the Kyrgyz government and exposed a "disregard for legal procedure and a disrespect for the voters", according to national news agency 24.
The incident has also shown how precarious the official procedure is in what is arguably the most democratically promising state in the largely authoritarian region of Central Asia.
The upcoming constitutional vote could erode several checks established in the 2010 constitution that were designed to prevent Kyrgyzstan from reverting to authoritarian rule. Based on previous discussions in parliament, it is likely the new document will see the president cede more powers to the prime minister. This has raised concerns that Atambayev will try and hold onto power by standing as prime minister when his one and only allowed term as president ends this year.
The Kyrgyz leader, who was hospitalized last month, and temporarily relieved of his presidential duties, has said he has no interest in doing this and plans to release a music album when he leaves office.