Kyrgyzstan's President Is Planning To Release a Music Album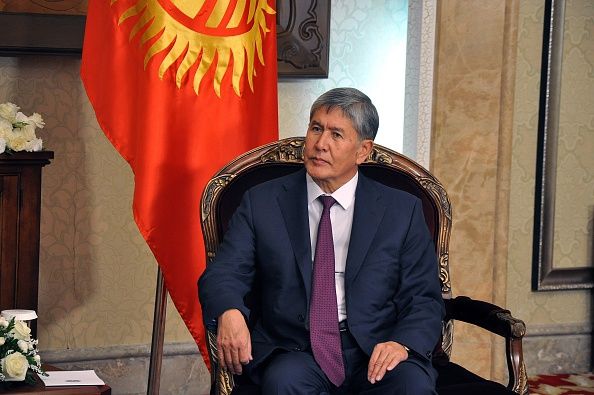 Planning for life after politics can be hard for some former Soviet leaders and quite a few have opted simply to stay in power. Unlike the leaders of some of his country's neighbours, however, Kyrgyzstan's President Almazbek Atambayev is stepping down next year and he is doing it in some style.
The leader is releasing an album of 10 songs this fall to coincide with his 60th birthday, having already released a video for a song earlier this week, Radio Liberty reports.
Atambayev's sombre acoustic ballad about overcoming tough times has been shared so widely since it was uploaded on YouTube on Monday, reaching over 50,000 viewers. According to his press service he will release an album ahead of his birthday on september 17, having recorded five tracks last month and scheduling to record five more next month.
Although the pro-Russian president's current internet hit features him singing in the Russian language half of the songs on the album will be in his native Kyrgyz language.
Along with the announcement about his upcoming album, Atambayev also released his second song on Thursday, also in Russian, entitled "I Cannot Live Without You".
The video for it is compiled from a 1967 Soviet film called Once Again For Love and it has gathered 5,000 views within the first few hours of its upload. It was written in 2009, before he was elected to office in 2011.
Atambayev has repeatedly said he will not pursue another political position after his term runs out in 2017.