Kyrgyzstan's President Atambayev Sent to Moscow Hospital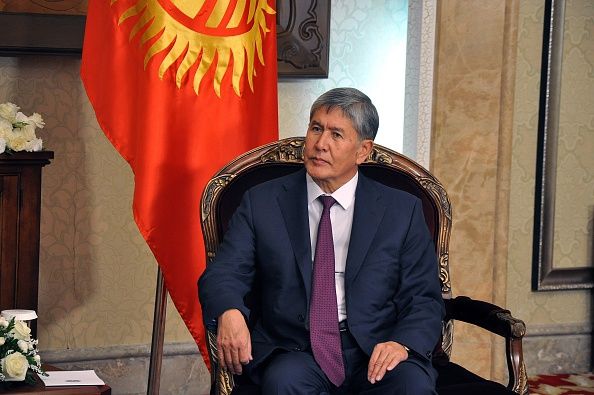 Kyrgyzstan's President Almazbek Atambayev has been sent to Russia for medical help after falling ill in Turkey days after his 60th birthday, the Kyrgyz government told Russian news agency Interfax.
Atambayev is Kyrgyzstan's only post-Soviet leader to arrive to power peacefully in 2011 and has only a year left in office, after which he has said he plans to stand down and focus on his artistic projects.
He was hospitalized during a layover in Istanbul after complaining of "chest pain" Monday, as he was making his way to the U.N. General Assembly. He has now arrived in Moscow, where he has been transported to the presidential hospital for treatment.
Footage of him lying on a stretcher in Turkey has prompted concern about his health and he has officially gone on leave, which is currently scheduled to last until the end of the month.
The statement by the Kyrgyz government said his health was "satisfactory" at present.