Kyrgyzstan's President Claims Russian Troops Must Go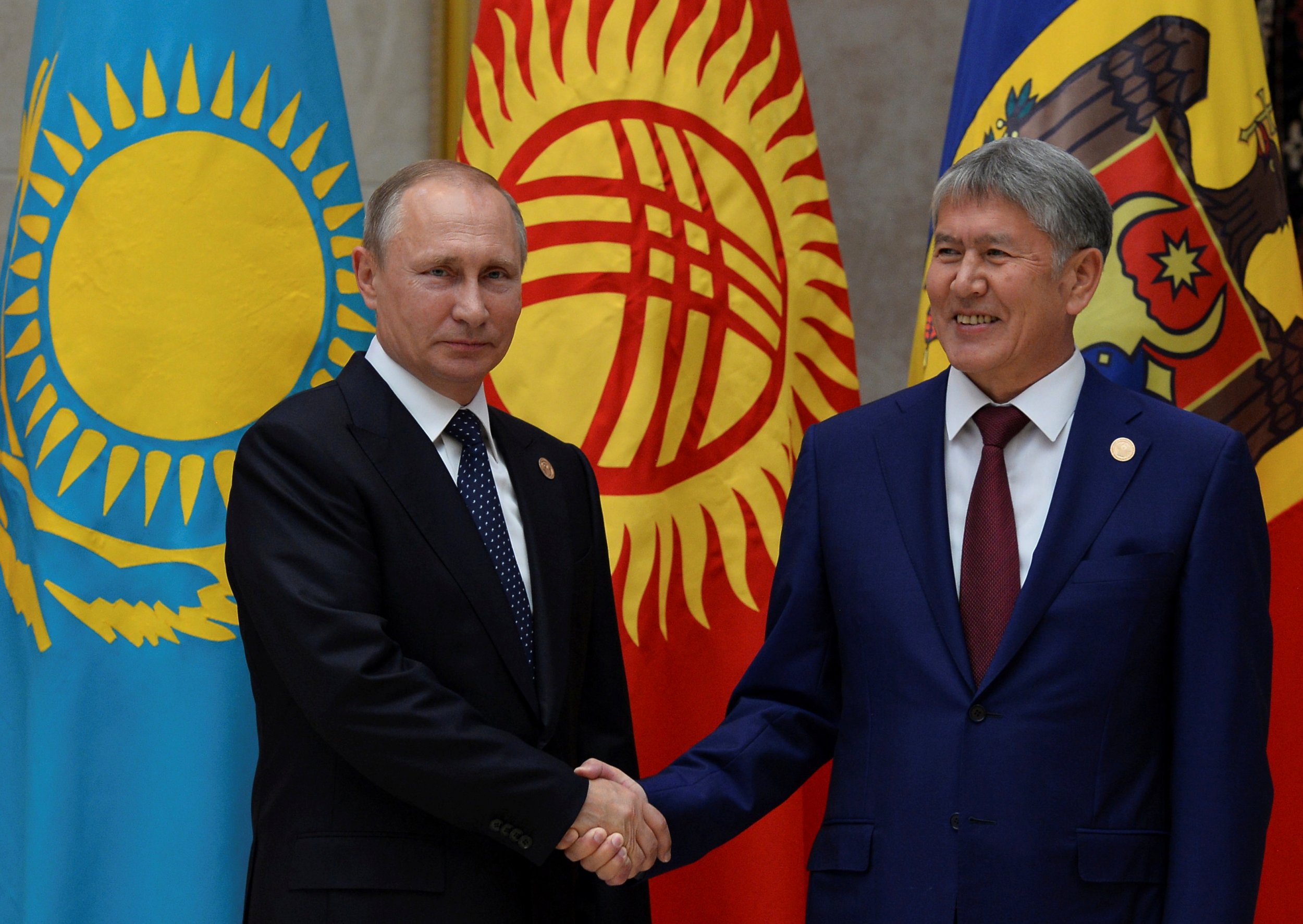 Kyrgyzstan's President Almazbek Atambayev has called for Russian troops to leave his country when the contract to host them expires, Russian state news agency RIA Novosti reports.
Currently Russia's military presence on Kyrgyz soil constitutes four different deployments all nominally considered one base but spanning different sites. They stretch from an air force deployment in the city of Kant, a naval port in the town of Karakol, a communications centre in the town of Chaldovar and, finally, to a seismological station in Mailuu-Suu.
Atambayev said he felt is was "absolutely correct" that Kyrgyzstan closed down U.S. Air Force presence in the country in 2014, after 12 years of cooperation and said he considered a similar future for Russian deployments, whose collective lease does not run out at least for another 15 years.
"Kyrgyzstan should rely only on its own forces," Atambayev said during his annual end of year speech. "This also affects the Russian base."
"Of course this could displease certain people, but I was able to share this thought with the Russian president and he understood me," Atambayev added, without elaborating on when or in what way he communicated this to the Kremlin.
An initial deal for a Russian deployment signed by Kyrgyzstan's former strongman leader Kurmanbek Bakiyev was meant to have a clause prolonging it by at least 25 years, though Bakiyev's ousting in 2010 prompted the new Kyrgyz authorities to review outstanding agreements.
However the chaotic nature of the new government's formation has previously caused problems regarding the status of highly important documents, most notably earlier this year when officials confirmed they could not locate an original copy of the constitution.
Much regarding foreign deployments will likely depend on the decision making of Atambayev's potential successor, as the president, who is the sole Kyrgyz leader to take the presidency in a peaceful transition of power, has said he will not run for re-election after the end of his first term next year. He will focus on his artistic projects instead.