'I Wanted Everything': Kyrie Irving Phones LeBron to Apologize for Not Understanding James's Leadership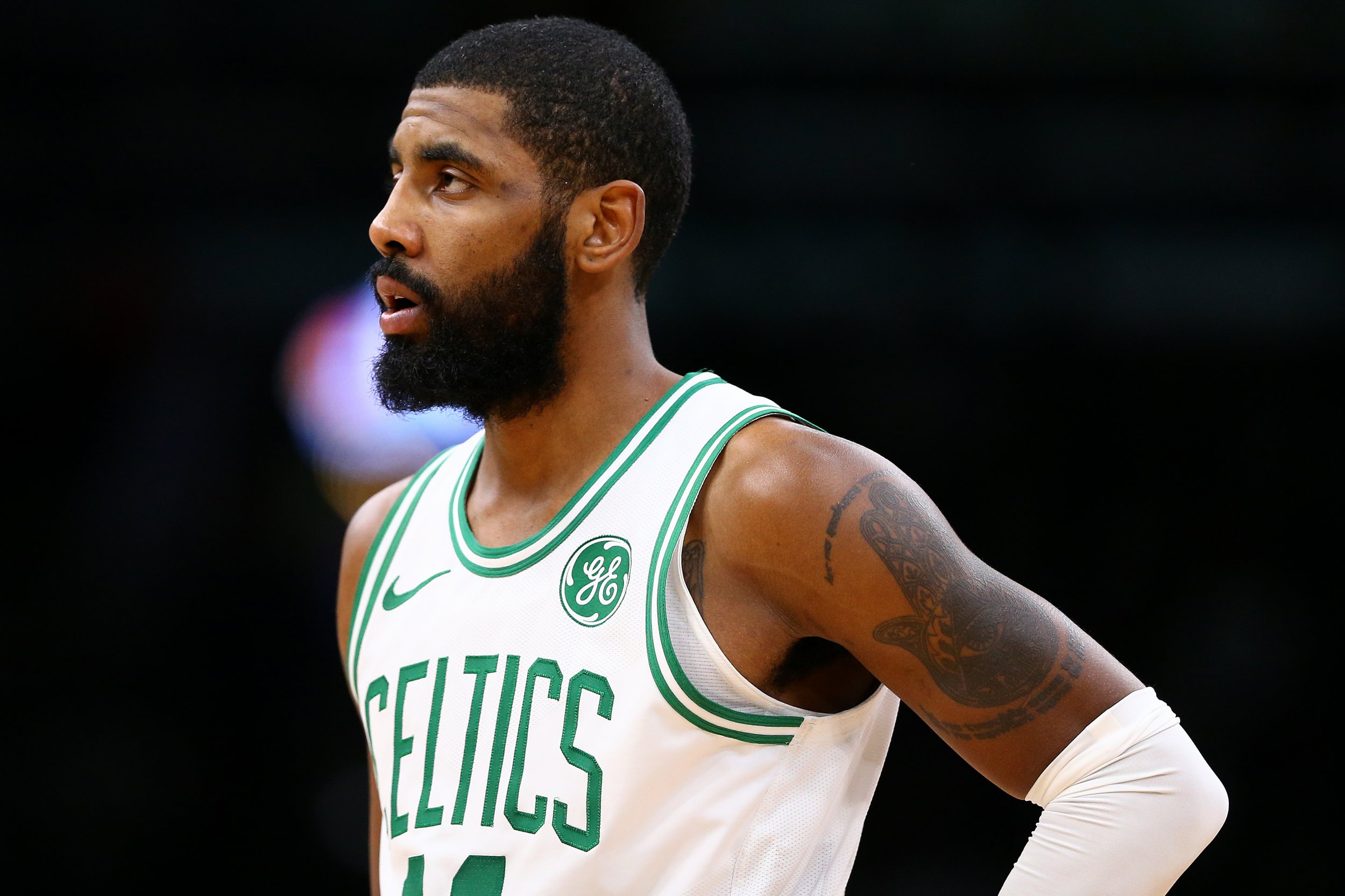 Kyrie Irving has apologized to LeBron James for the way he handled criticism when the duo played together in Cleveland. The 26-year-old and LeBron led the Cavaliers to their first NBA title in 2016, before Irving decided it was time to step out of his teammate's shadow in a bid to become the franchise man in Boston.
Irving publicly called out the Celtics' young players on Saturday following a loss on the road against the Orlando Magic, suggesting they "don't know what it takes to be a championship level team."
The first overall pick of the 2011 draft has admitted his outburst at the weekend made him realize he had not understood the pressure LeBron was under in Cleveland and phoned his former teammate to apologize for the way he handled criticism.
Read more: The latest LeBron James injury update is a blow for the Lakers
"It was a big deal for me because I had to call Bron and tell him I apologize for being that young player that wanted to have everything at his fingertips and I wanted everything to be at my threshold," Irving told reporters, as per USA Today.
"I wanted to be the guy that led us to change. I wanted to be the leader. I wanted to be all that. And the responsibility of being the best player in the world and leading a team is something that's not meant for many people [...] Sometimes getting the most out of a group isn't the easiest thing in the world."
On Saturday, Irving argued with Celtics forward Gordon Hayward and coach Brad Stevens, after he felt the latter called the wrong play in the final seconds of the Celtics' loss to Orlando. With Boston trailing by two points, Hayward fed the ball to Jayson Taytum, whose miss infuriated Irving.
"Experience," Irving told ESPN following the loss against the Magic. "We're lacking it, and because of that, we have a lot of learning to do."
However, his comments were not well-received by his teammates, and Celtics small forward Jaylen Brown told reporters on Monday that Irving should have not singled anyone out.
The five-time All-Star acknowledged he had made a mistake by pointing his finger at younger players and vowed to set a different kind of example.
"I did a poor job of setting an example for these guys of what it's like to get something out of your teammates," Irving said. "You go and you say something publicly and it ends up received in so many different ways and you never know how fragile or what guys are going through when you say things like that.
"You're expecting results, but at the same time, I should've kept it in house. Going forward, I want to test these young guys, but I can't be a bully like that. I want to get the best out of them, but I can't do it personally like that."
On Wednesday night, Irving was instrumental as the Celtics snapped a three-game losing streak with a 117-108 win in Boston over then-Eastern Conference leaders Toronto Raptors.
The former Duke student scored 27 points and dished out a career-high 18 assists as Boston improved to 26-18 for the season and strengthened its grip on fifth place in the Eastern Conference standings.