Kyrie Irving: I Meant 'No Disrespect' by 'F*** Thanksgiving' comment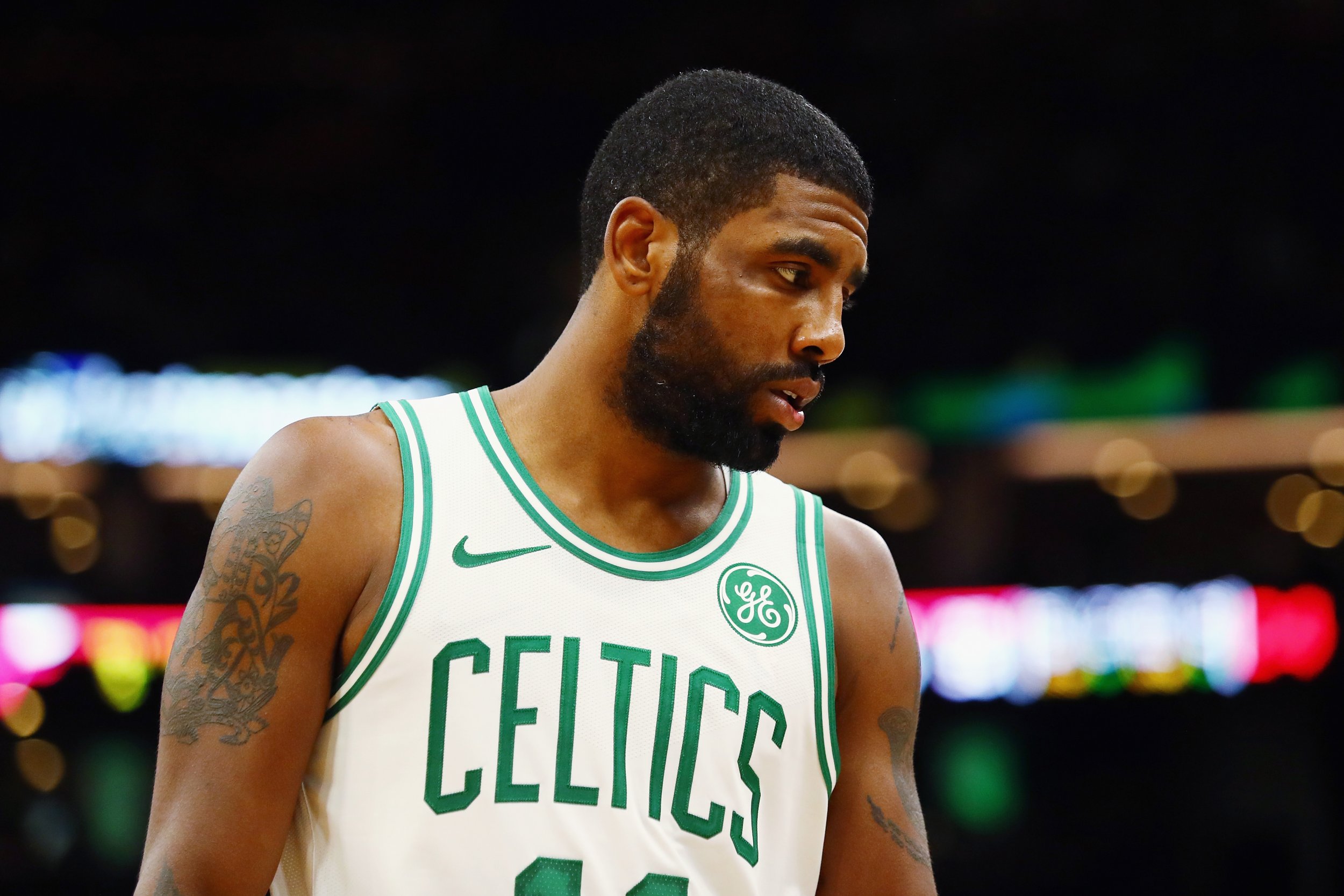 Boston Celtics guard Kyrie Irving tweeted an apology for his profane comments following Wednesday's 117-109 loss to the New York Knicks.
After being wished a "happy Thanksgiving" by a reporter, the All-Star retored that he doesn't celebrate the holiday, adding, "F*** Thanksgiving."
However, his tone was much different on Thanksgiving day.
"I spoke w/ frustration after last nights game and spoke words that shouldn't be in a professional setting no matter what," Irving tweeted.
"Meant no disrespect to the Holiday and those who celebrate it respectfully. I'm grateful for the time We all can share with our families. We are always ONE."
Irving told NBC Sports Boston that he took issue with the holiday because of his Native American heritage. The guard's mother was a descendant of the Standing Rock Sioux tribe.
Irving has embraced his Native American heritage over the years, which included getting a tattoo of the tribe's logo on the back of his neck, as well as being given the name "Little Mountain" during a Lakota naming ceremony last August.
While most Americans view Thanksgiving specifically as a day to celebrate with loved ones to mark the beginning of the holiday season, others view it as a reminder of colonist pilgrims violently subjugating Native Americans.
While Irving may share those sentiments now, he seemingly had positive feelings about the holiday in the past, tweeting "Happy Thanksgiving" during his rookie season in 2011.
Irving has been critical of other holidays in the past, telling reporters last December that he didn't "necessarily think of Christmas as a holiday."
Similarly, the Celtics were coming off another upset loss to the Knicks, as was the case on Wednesday. New York defeated Boston 102-93 at Madison Square Garden in December 2017.
On Wednesday, Irving recorded 22 points and 13 assists in 37 minutes. The All-Star is currently averaging 22.4 points per game, 6.4 assists per game and 4.9 rebounds per game.
The Celtics, projected by many to be the favorite in the Eastern Conference this season, have been disappointing with a 9-9 record through their first 18 games and face a three-game losing streak.
"This is a lot of things," head coach Brad Stevens said after Wednesday's loss. "We have a myriad of issues we have to fix."
"We're not playing with the same personality that we did last year, and that's the easy way to describe it, and the 50,000 issues are below that. I just don't know that we're that good. Maybe it's not a wake-up call if you keep getting beat."