In the aftermath of a deadly shooting on the New Mexico set of the film Rust, one Los Angeles, California, councilman is supporting legislation that would ban the use of live firearms on Hollywood productions.
L.A. City Councilman Paul Koretz introduced the resolution Wednesday, according to Deadline Hollywood. He stated that incidents similar to the Rust accident can negatively impact people's lives forever and cause permanent damage.
"While movies can be convincing and very realistic — they are supposed to be make-believe," Koretz said during a city council meeting. "A single gun accident, let alone a fatality, like the one that occurred on the Rust set and the ones that killed Brandon Lee and Jon-Erik Hexum destroy the lives of not only the victims and their families, but the lives of the other actors and crew who forever after are burdened with the emotional trauma of avoidable accidents."
"The clear solution is banishing live guns and ammunition from the sets of television and motion picture productions to eliminate all possibility of human error in the handling of weapons so that flawless oversight and restrictions guarantee that these kinds of accidents never happen again," Koretz continued.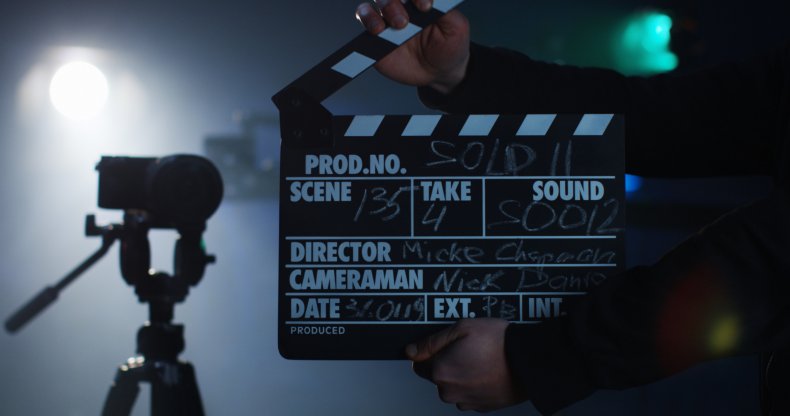 The flurry of controversy began after actor Alec Baldwin, who was to play the lead in Rust, discharged a prop firearm on set that was unknowingly loaded. The projectile flew out and caused the death of cinematographer Halyna Hutchins, while also injuring director Joel Souza.
After New Mexico authorities searched the set, they stated that they found "500 rounds of ammunition ... a mix of blanks, dummy rounds and what we are suspecting are live rounds," including a live bullet that was retrieved from Souza's shoulder.
While criminal charges have not been filed, a number of problems involving the prop masters and crew members on set were uncovered.
Particular criticism points toward the film's producers who reportedly hired non-union workers after a number of the crew walked off the set in protest over safety concerns. The International Alliance of Theatrical Stage Employees (IATSE) called the hirings "inexcusable."
The replacement workers were reportedly unaware of the nature of the prop firearms, and neither first assistant director David Halls nor the on-set armorer knew that the gun was loaded.
In a recently released public affidavit, Halls confirmed that he had indeed failed to make sure that the weapon was safe before handing it to Baldwin to use.
The CEO of Independent Studio Services (ISS), one of Hollywood's largest prop makers and armorers, told Newsweek in a phone call that practically every safety measure that was supposed to be in place had failed.
He stated that crew members and weapons masters should never tell an actor that a prop gun is 'cold', or unloaded, without a proper physical inspection of the gun.
However, he also reiterated that millions of blanks are safely shot on Hollywood sets each year, and that incidents like these are extremely rare, with only three, including the Rust accident, happening in the last 40 years.