L.A. Comedian Killed by COVID Shared Final Video from 'Filthy' Hospital Room
Los Angeles based comedian Joe Luna, more commonly known as Joe El Cholo died at the age of 38 on November 21 after battling COVID-19. Luna shared his experience in a couple of Instagram videos to educate his viewers of his experience with the virus.
Luna told his followers that he contracted the coronavirus on November 21. "Wow this is no joke and especially if you are diabetic it will rain hard on your parade," he wrote. "And no i didn't get it from going out and performing. It was due to close contact."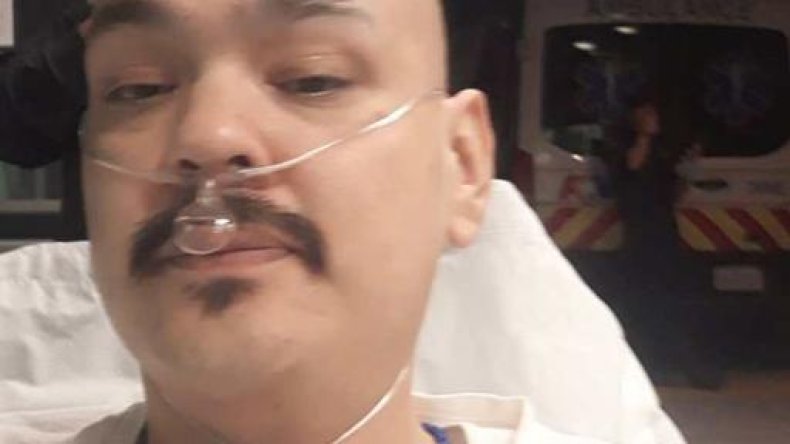 The following day, he posted a 35-minute video, where he spoke about his diagnosis and how he was feeling. "So I don't know if you know but I tested positive for COVID," Luna said. "Not only did I test positive for COVID, I have pneumonia. Not only do I have pneumonia, but I'm a double amputee and I'm diabetic, so I'm dealing with a lot."
Some of the symptoms Luna mentioned experiencing included shaking, convulsions, chest pains, vomiting, loss of taste, low blood pressure and fatigue.
Luna revealed that his girlfriend and children also caught the coronavirus, but their cases were not as severe as his. Additionally, he said that when he heard folks talking about what the coronavirus did to them, he didn't think it was that bad. "But I'll tell you guys right now, I've been put in a fight. I've been fighting for my life for the last week or so."
"Please take care of yourself," he continued. "Don't think that you can take care of it on your own. ... If you think that the COVID is a joke — if you think that this won't be you — then trust me, because it hits everybody different. ... I got hit with it very severe."
After Luna's girlfriend had trouble waking him up, he was taken to a hospital in Victorville, California to be treated. From there, he posted a second Instagram video on November 23. In the eight-minute clip, he wore an oxygen masks and spoke about the "filthy covid room" he was placed in. Luna claimed his room had dirty conditions, including trash from another patient and unclean floors. He also pointed out that his hospital bed had no pillows.
"This is horrible, guys," Luna said. "My pneumonia got very bad. Everything has just been ... in a downfall right now." He died the same day.
As per his Instagram account, a mask-mandatory viewing and funeral will be held for Luna on Saturday at the Continental Funeral Home in East Los Angeles. A GoFundMe to help with funeral expenses was also set up by his family.