L.A., San Francisco's Sheriff's Deputies Unions Balk at Vaccine Mandates
Sheriff's deputies unions in both Los Angeles and San Francisco are balking at miscommunication regarding COVID-19 vaccine requirements, as cities are increasingly requiring their employees to be inoculated against the virus or risk losing their jobs.
On Friday, the San Francisco Deputy Sheriffs' Association threatened that a number of its officers will quit or retire early if they are forced to get the coronavirus vaccine. Last month, the city issued a mandate requiring city employees who work in jails or other high-risk settings to be vaccinated by September 15.
The union said that about 160 of 600 sheriff employees are rejecting the vaccine due to religious or other beliefs, and is instead urging the city to give employees the option of wearing masks or being tested for the virus weekly. It added that the staffing level at the sheriff's office is already low, and that the loss of more deputies will affect public safety.
"San Francisco cannot afford to lose any more deputy sheriffs or any first responders. If they retire early or quit this will affect public safety even more. We would like San Francisco to be in alignment with the state guidelines which are require vaccination or test weekly," the union said in a statement on Facebook Friday.
In response, city officials denounced the union's position, and said there is an "unacceptable" health risk placed upon the community from those who are not vaccinated, as the COVID-19 delta variant continues to rise throughout the county.
"There is also an undue and unacceptable health and safety risk that is imposed upon the city, our employees and the public we serve, by those who are not vaccinated against COVID-19," the city's Department of Human Resources said in a statement, according to KTLA 5. "Vaccines are safe, effective and readily available to our employees."
According to the San Francisco Chronicle, about 16 percent of sheriff's deputies, 17 percent of police, and 9.5 percent of fire department employees were not vaccinated as of Friday.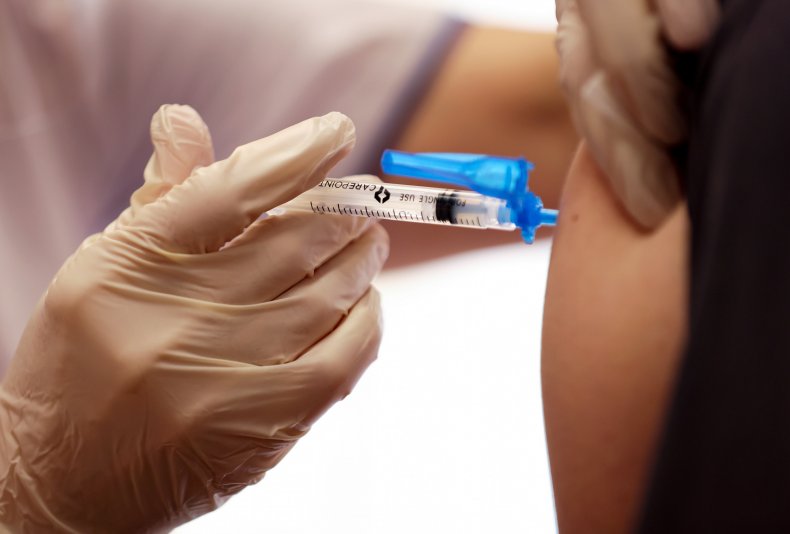 In nearby Los Angles, the president of the the Association for Los Angeles Deputy Sheriffs (ALADS) said in a statement Thursday that the union was "blindsided" by a lack of communication to mandate COVID-19 vaccinations for all county workers earlier this week.
The executive order mandating vaccines for county workers was issued by County Board of Supervisors Chair Hilda L. Solis on Wednesday, who said "the need for immediate action" against COVID-19 is "great." The new order stated that all workers will now be required to receive the vaccine, despite a previous guidance that allowed workers to opt for frequent testing instead.
James Wheeler, the president of ALADS, said the new decision was "hastily issued" and criticized the county for failing to communicate "with the parties who stand to be impacted by this."
"ALADS, like other stakeholders, was completely blindsided by this hastily issued order, which will affect more than 100,000 county employees," Wheeler said, according to FOX 11.
"We believe the Board of Supervisors should have collaborated and communicated with the parties who stand to be impacted by this. Instead, we were notified of this sudden shift in policy overnight via social media. We sincerely hope Hilda Solis put more thought into any issues related to this executive order than she put into the manner in which she announced it," he said in a statement.
Employees in Los Angelos County will now have until October 1 to be vaccinated, according to the Wednesday mandate. Solis said there will be exemptions for medical and religious purposes, but otherwise, the order will apply to all of the county's 110,000 employees "regardless of the department they serve."
"We must all be prepared to come together and do our part to protect one another and get this virus under control once more. We cannot wait another day as this virus continues to upend and dramatically alter the lives of our residents. With today's executive order, the county is prepared to lead, and I am hopeful other employers across our great county do the same," she said.
Newsweek contacted the San Francisco Deputy Sheriffs' Association and the Association for Los Angeles Deputy Sheriffs for additional comment.
Updated 11:46 AM ET.