L.A. Sheriff Allegedly Buried Incident Where Deputy Knelt on Inmate's Neck
Los Angeles County Sheriff Alex Villanueva has been accused of attempting to cover up an incident in which a deputy kneeled on the neck of a prison inmate, and then claiming that he didn't know what happened for months.
Security footage from the March 2021 incident allegedly shows four Los Angeles County Sheriff's deputies attempting to prepare two inmates for court appearances. About 16 seconds into the footage, a deputy, identified as Douglas Johnson, appears to press his knee onto an inmate's head and neck. Less than a minute later, the restrained inmate was cuffed. Despite this, Johnson was observed allegedly keeping his knee on the inmate's neck for three more minutes.
An internal report on the altercation obtained by KABC in Los Angeles said that the incident should be kept quiet due to "the potential for this incident to shed negative light on the department given its nature and its similarities to widely publicized George Floyd use of force." Around the same time as the incident, the trial against former police officer Derek Chauvin for Floyd's murder was underway.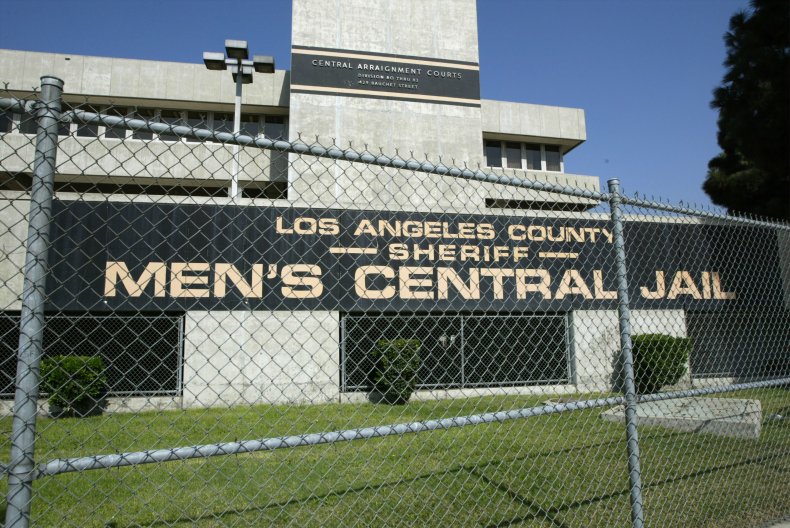 Eli Vera, a former division chief at the sheriff's department, spoke at length with the KABC about the incident and how it was handled by Villanueva. Vera is also running against Villanueva for the office of sheriff.
"The sheriff was concerned that it was going to look bad on the department or look bad specifically on him, so the case was essentially buried," Vera claimed. "After becoming aware of the incident and the circumstances, I became very concerned with what I was reading and what I was learning. So I decided to do the only thing that was proper, and that was to hand it over to the inspector general so he can investigate it."
The office of LA County Inspector General Max Huntsman has opened an investigation into the department for allegedly attempting to cover up the incident. A use of force investigation pertaining to the incident was not opened until November and the case has not been sent to the District Attorney for potential charges.
Villanueva previously claimed in a press conference that he was not informed of the incident until November 18, but the department now says that he was made aware by some point in October. Vera told KABC that both dates were incorrect.
Newsweek reached out to the Los Angeles County Sheriff's Office for comment.