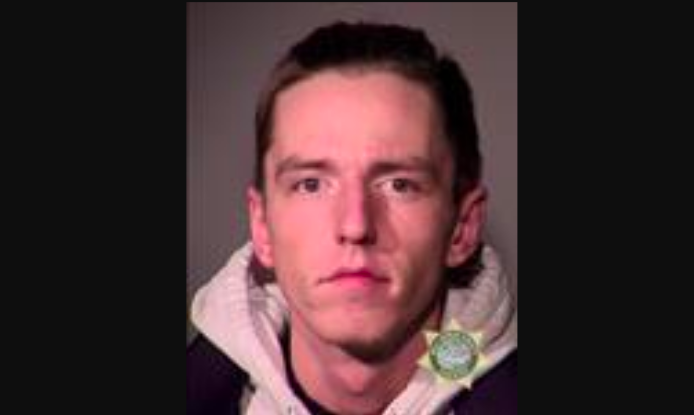 A Los Angeles-bound flight from Seattle was forced to divert to Portland, Oregon after a man reportedly high on methamphetamine approached the cockpit.
Douglas B. Smyser, 21, was accused of refusing to sit down during his Compass Air flight 6054 and interfering with the flight crew on Wednesday night. The Washington man was heading to a drug rehabilitation home in Malibu, California, when his actions reportedly led his flight to divert to Portland International Airport.
Smyser claimed to police that he had ingested methamphetamine by eating it before his flight and it had made him paranoid and suspicious, according to a federal complained filed on Thursday. His behavior caused concerns among the flight crew shortly after boarding.
As the plane taxied, a backpack Smyser allegedly threw down the aisle began to vibrate, FBI agent Damon Bateson wrote in the complaint. It later turned out to be an electric razor that had been activated, The Oregonian reported.
The complaint revealed that about 30 minutes into the flight, Smyser began pacing the aisle and claimed to a crew member that a fellow passenger had a gun. Smyser refused to sit down and concerned the crew so much, that the captain decided to secure the cockpit and divert the plane.
Smyser approached the cockpit as the plane descended into Portland and had to be restrained by a passenger until the aircraft landed. The federal agent said that Smyser initially resisted by flailing his arms but the passengers managed to restrain him in a rear seat.
The flight landed at Portland International Airport at 7:51 p.m. on Wednesday and was met by the FBI and Port of Portland police. Smyser was taken into custody by Port of Portland police.
Jail records revealed he was booked into Multnomah County Detention Center at 10:08 p.m. on Wednesday and held on a class B misdemeanor charge of disorderly conduct and a class A misdemeanor charge for menacing. Smyser, who was placed on a hold by the U.S. Marshals, was also charged with interference with a flight crew.
Smyser was scheduled to make his first appearance in U.S. District Court in Portland on Friday, The Oregonian reported.