Terrifying Los Angeles Fire Videos Shared By Paris Hilton, The Miz and More Celebs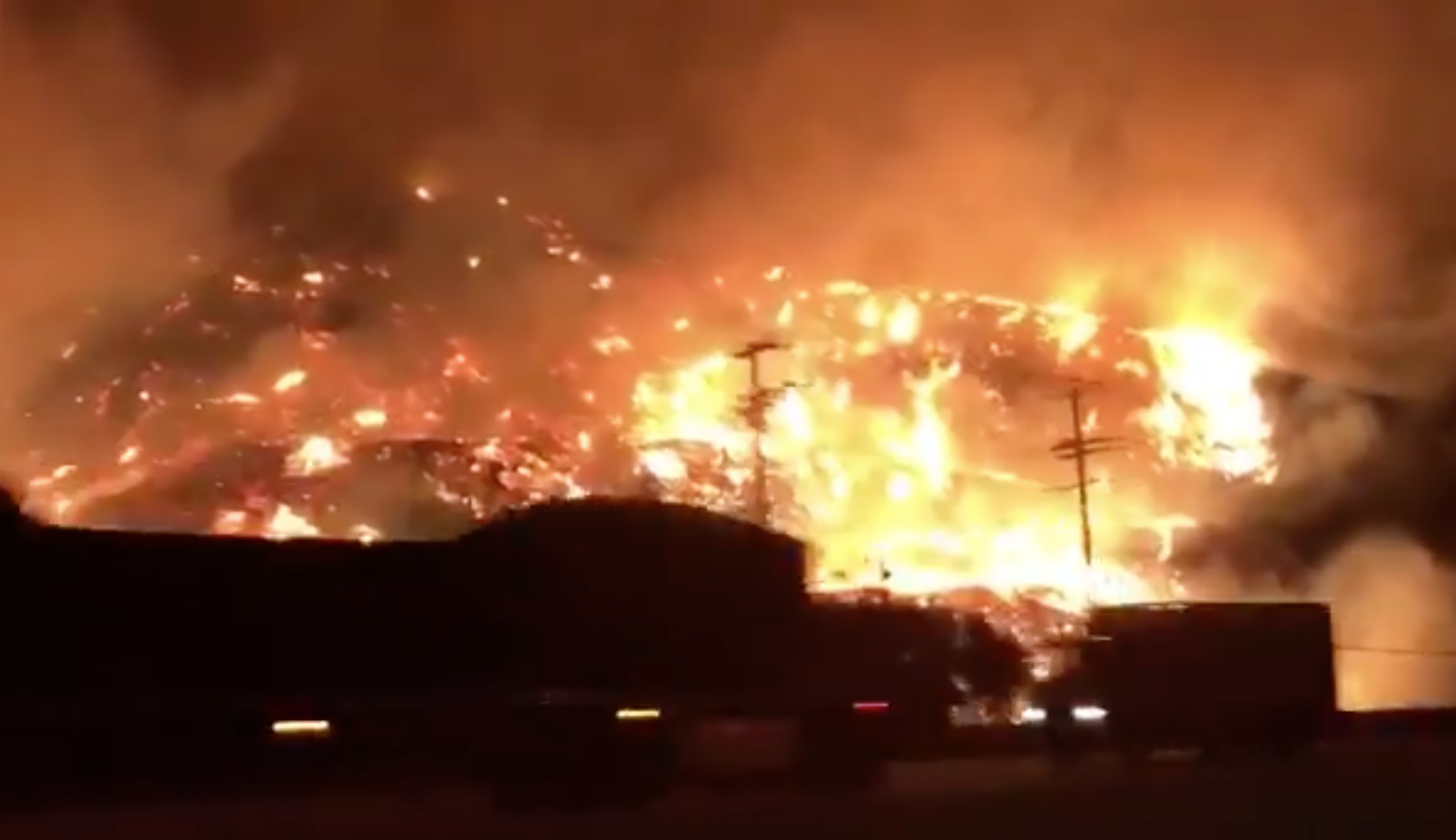 Wildfires burned closer to Hollywood, California, on Thursday, destroying the land many A-list stars call home.
Winds carried the flames to northwest Los Angeles County, resulting in shocking videos of fires burning along highways—including a road driven regularly by WWE Superstar and MTV host Mike "The Miz" Mizanin. The 37-year-old Real World alum shared surreal footage on Twitter Thursday, depicting burning woods.
"This is not a movie set. This is real life on a highway I take to the airport," Mizanin wrote on Twitter, adding that his home is safe.
Other celebrities were not as lucky and were forced to evacuate their homes. One of those was TV personality Paris Hilton. The 36-year-old posted a widely circulated video of fires raging near the Getty Center and the 405 Freeway (which has since been shut down), announcing she evacuated her L.A. home "to get all of my pets out of there safely."
Fashion model Ireland Baldwin, daughter of Kim Basinger and Alec Baldwin, shared a video on Instagram of musicians in Ventura County playing Christmas music and wearing face masks. EMT workers can be seen helping residents evacuate in the background.
Kourtney Kardashian, meanwhile, posted devasting photos of the fire on her Instagram story, writing, "These fires are terrifying."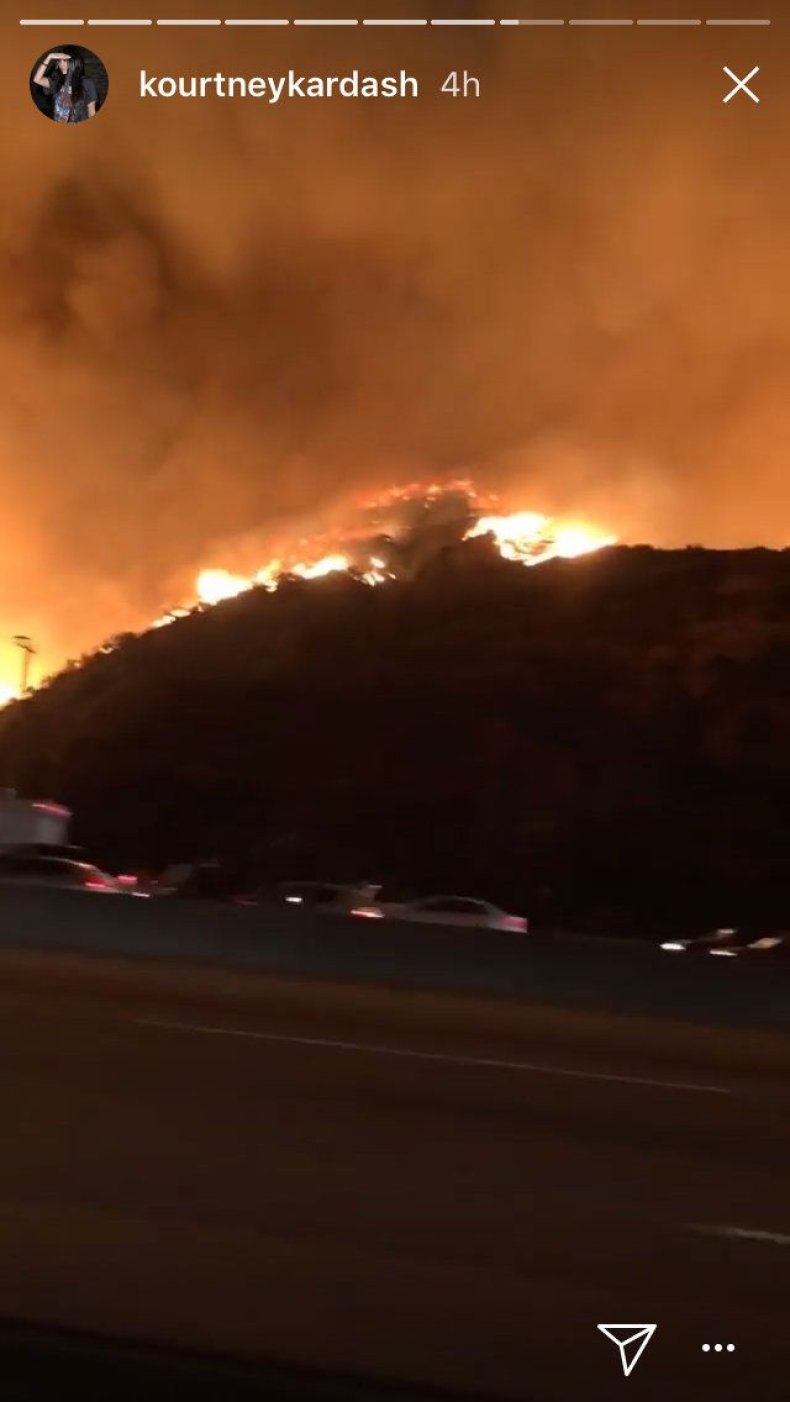 The Real Housewives of Beverly Hills star Camille Grammer posted a clip of her view of the 405 freeway before it shut down.
Vanderpump Rules star Jax Taylor, who is from Los Angeles but currently resides in New York, posted a borrowed photo. He urged his friends in L.A. to get themselves, and their pets, to a safe place.
Mandatory evacuations have been ordered across Southern Californa, and numerous celebs shared stories of leaving their homes. Glee actress Lea Michele wrote that she "grabbed what she loved most" and left.
Late-night host Chelsea Handler tried to find some levity in the disaster, taking a jab at the president as she left her home. "Just evacuated my house," she tweeted on Wednesday. "It's like Donald Trump is setting the world on fire."
Legendary singer Lionel Richie canceled his show on Wednesday to help his family flee.
Singer Ariana Grande's family was also advised to abandon their home, according to tweets from her mother Joan Grande and her brother Frankie Grande.
Chrissy Teigen hasn't evacuated (yet), she tweeted out a light-hearted game plan for if the time comes. (She added in a follow-up tweet that she and her family are fine.)
More than 100,000 acres of Southern California have burned as firefighters continue working to contain the blazes.