L.A. Has an Elite Force of Animal Rescuers, and It Just Saved a House Cat From the Side of a Cliff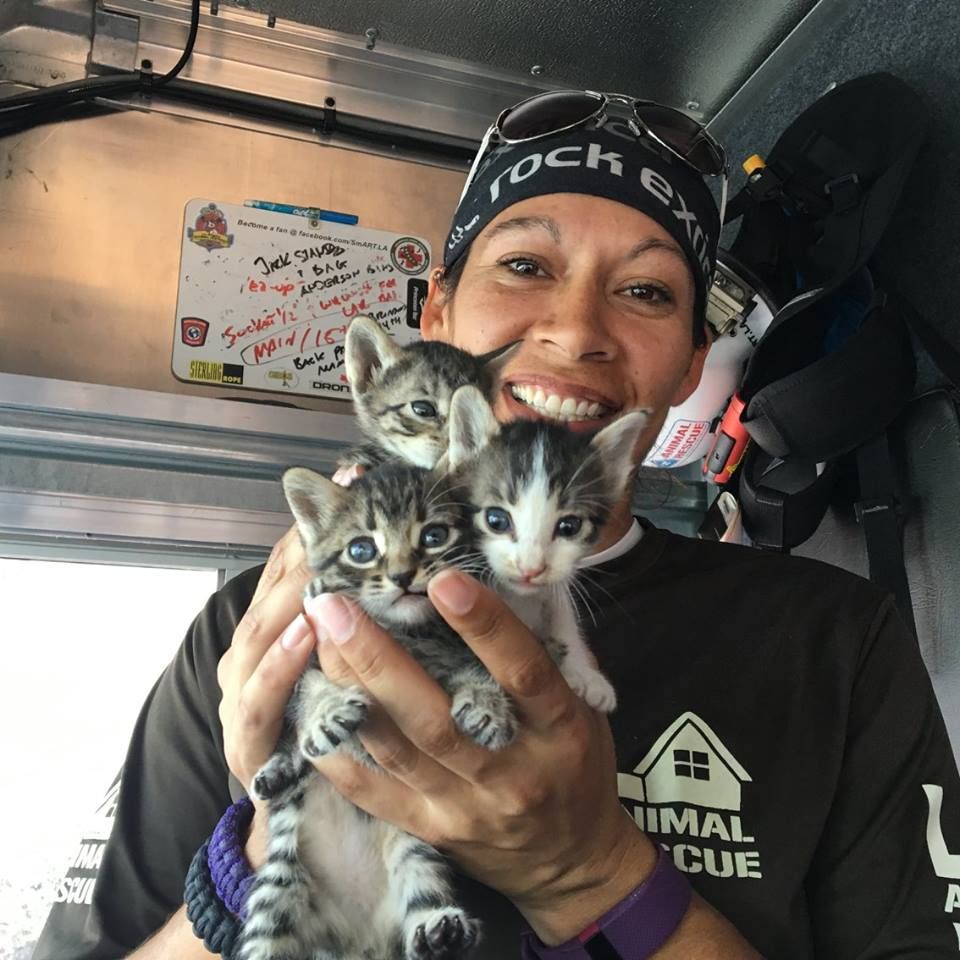 Zion the cat got more of an adventure than he was hoping for when he escaped his Los Angeles house during a party. He ended up stuck on a nearby cliff, and his owners had to call in an elite rescue squad to save him.
Luckily for Zion, he lives in the first city to implement a Specialized Mobile Animal Rescue Team, or SMART, an endeavor of LA Animal Services. According to its website, SMART is available 24/7 and will rescue any type of small animal.
SMART came to rescue Zion, and started at the top of the cliff. Equipped with rock-climbing gear and nets, rescuers rappelled down the cliff for their daring undertaking. As they descended the cliffs, they found the upset and frantically meowing black cat.
You can see the most dramatic moments in National Geographic's edit of the video below:
SMART's original complete video of Zion's rescue is uploaded to its YouTube account here. Zion appeared none too pleased to be scruffed and put in a bag, meowing loudly and struggling. However, after Zion was safely brought down the treacherous cliff, he was able to relax at home.
SMART started in its current form in 2012 as a consolidated project between L.A.'s Small Animal Rescue Team and the Department Air Rescue Team's Large Animal Rescue Team. As the first organization of its kind, SMART had to create the curriculum from scratch. It trains staff in search and rescue techniques, climbing and navigating various terrains. It even creates specialized tools to help with unpredictable situations, like a flexible rod with a rope and camera at the end to help pull a kitten out of a deep hole.
SMART has saved every animal it has set out to rescue, including a chameleon, an Egyptian goose, a squirrel, a horse, and several cats and dogs. According to its Did You Know page, it employs a registered veterinary technician, and it is certified with the National Fire Protection Agency to perform swift-water rescues.
While there are other animal-rescue teams across the U.S., none is quite so tactical as L.A.'s SMART. Animal-services departments are often city- or county-run and can rescue animals from dangerous situations by catching them and bringing them to shelters. SMART, however, uses search and rescue tactics more similar to that of human emergency-response teams.
Hopefully Zion will stay inside his home from now on, but if he gets himself into trouble again, his owners will know whom to call.