LA Lakers's Resurgence Has Nothing to Do With Scoring, Luke Walton Says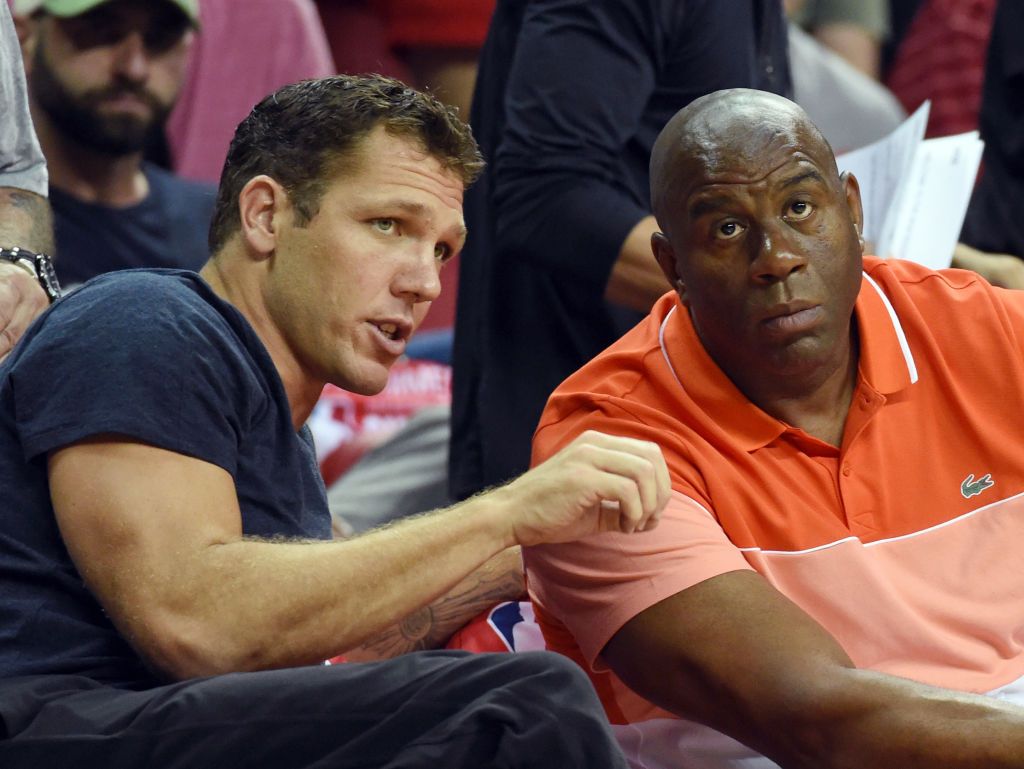 It is seven years since the Lakers last won the Championship, beating the Boston Celtics 4-3 in the NBA Finals. Seven long years.
Among the Lakers roster that day was Luke Walton, also part of the Lakers team that won the championship the previous year. Now, however, Walton is on the sidelines, charged with returning the team to those heady days—but he insists he knows how to do it.
As the Lakers prepare to begin a new campaign, starting with a training camp this week, Walton says there will be one main focus for the team in the days to come.
"Until we fix the defense it's gonna be tough to win ballgames, which is ultimately what we want to do," Walton told SportsNet.
"First practice: All defense. We are not doing a single offensive drill in our first practice. Everything to us going into training camp is getting better on defense."
Related: The Lakers Are Pumped About A Rookie, And it's Not Lonzo Ball
Last season, the Lakers had the worst points differential of the whole league, with minus 6.9 points per game. But the team's offense was far from outstanding given that they were only 17th in the league for scoring.
New additions to the roster will already help Walton and the Lakers. Brook Lopez, Kentavious Caldwell-Pope, and Andrew Bogut will all help protect the team defensively, while Josh Hart, a rookie, adds more depth for Walton.
Lakers shouldn't have any problems in attack, however, especially after getting Lonzo Ball in the draft earlier this summer, who then excelled in the summer league. His biggest admirer in L.A. seems to be the team's president Magic Johnson.
Johnson has been effusive about the 19-year-old all summer, and the feeling has been mutual. "He's the best point guard to ever play," Ball said Monday, so it will please him to hear that Johnson believes that he possesses strong comparisons to him.
Related: Lonzo Ball, Lakers Big Hope, Seems to Think He'll Go Down in NBA History
"I told him he's just like me. When I came here, there were a lot of expectations put on my shoulders and put on the Lakers as an organization," Johnson said, as quoted by NBC.
"I think now, as I told him, I'm his boss but I'm also his big brother. So, when he comes into my office, I don't want to be his boss. I just want to be his big brother and give him either a pat on the back or give him some information to help him."
For now, however, Ball and the gang will have to focus on the defensive work if they want to win a championship again.