Saskatchewan School Shooting Highlights Violence Facing Indigenous Canadians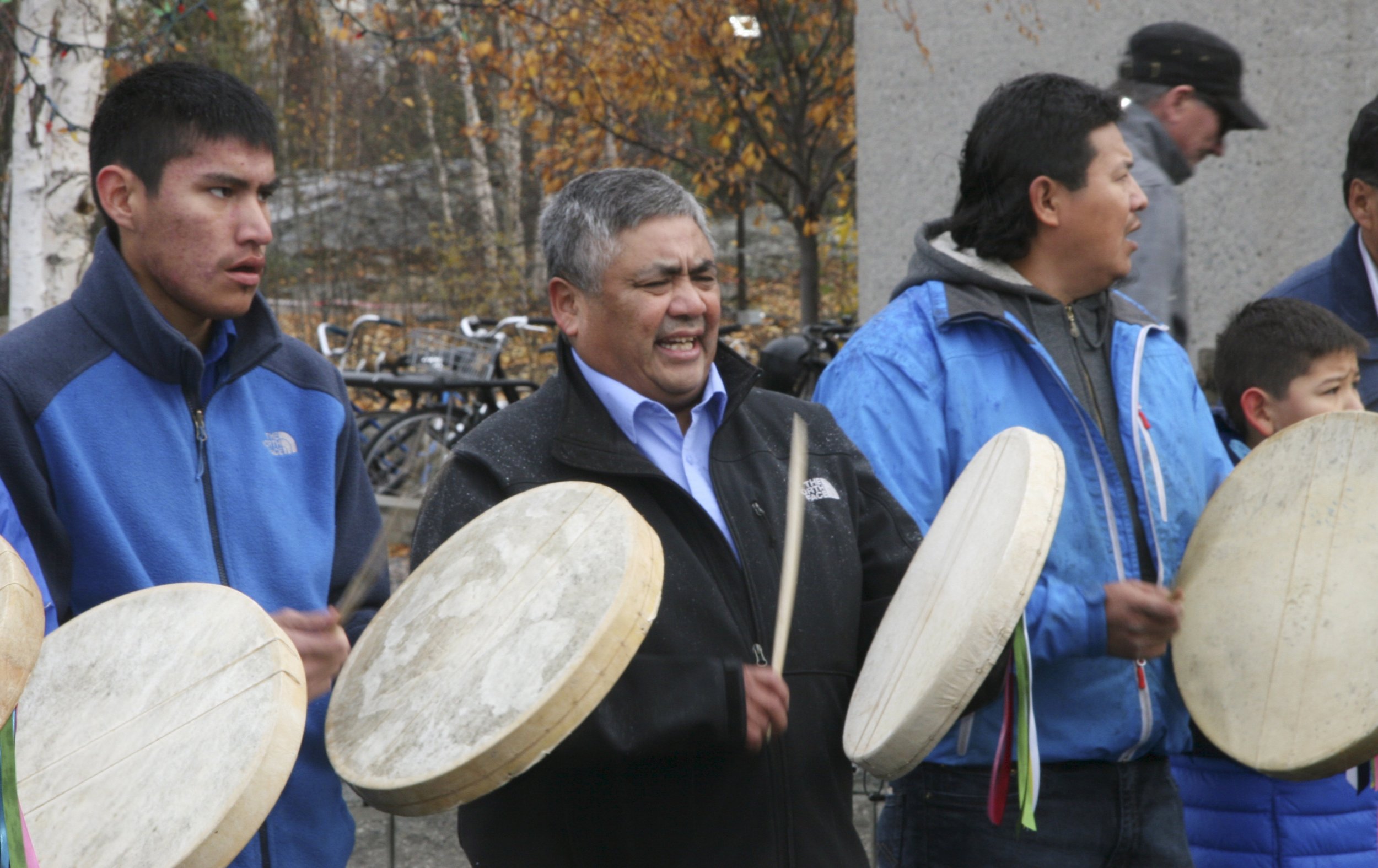 For years, Canada's indigenous people have dealt with high levels of unemployment, poverty, substance abuse, suicide and violence. Yet indigenous leaders and mental health experts say the recent deadly school shooting La Loche, Saskatchewan, has cast a wider spotlight on those issues—especially among indigenous youth—and thrust them into the national conversation.
On January 22, police say a 17-year-old gunman opened fire at a school in La Loche, killing four. The suspect is now in custody. Police have not released his name or other identifying information because of youth privacy laws, but Chief Bobby Cameron of the Federation of Saskatchewan Indian Nations says the suspect is indigenous. (Two additional people with knowledge of the suspect confirmed his account.) Census records show that 90 percent of the 2,600 residents there speak primarily indigenous languages. Most belong to the Dene Nation or the Métis people.
School shootings are rare in Canada, and the incident in La Loche was just the third major one in a largely indigenous area in North America in more than a decade. But as residents of La Loche—and the nation—search for answers, some mental health experts say it is important to understand the shootings in the context of the issues plaguing Canada's indigenous people.
"Rather than pick apart his individual life and look for clues and hints," says Claire Crooks, an associate professor at the University of Western Ontario who has worked on indigenous mental health programs, people should consider the "larger pattern and problem of [indigenous] children who have been exposed to violence and hopelessness."
Cameron agrees. "This is not just one isolated event," he says. "You just wonder when or if this is going to happen again and how severe is it going to be?"
The challenges plaguing indigenous communities are especially hard on young people, who face alarmingly high rates of violence. According to research cited by the Canadian government, young indigenous people between the ages of 15 and 34 are two and a half times more likely to be victims of violence (such as domestic and gang violence, bullying and sexual assault) than indigenous people who are 35 and older. Among indigenous people ages 15 to 24, just under half are victims of violence; for nonindigenous people in that age bracket, the figure is 26.8 percent. The statistics are especially troubling given that more than half of Canada's indigenous population is younger than 25, according to a 2008 government report.
Mental health experts say exposure to trauma and violence can be a self-reinforcing cycle. Young indigenous people on reservations are accused of committing homicide 11 times as often as Canadian youth elsewhere. And they experience incarceration and probation at much higher rates than the general population.
Experiencing childhood trauma can also lead to suicide attempts, which researchers consider a form of violence. In some indigenous communities, young people die by suicide at a rate six times higher than their nonindigenous counterparts. The suicide rate in the northern Saskatchewan area, where La Loche is located, is three times higher than it is elsewhere in the province, according to a local health authority report from 2011 and 2012.
The Canadian government has recently sought to improve conditions for indigenous groups. In 2015, Prime Minister Justin Trudeau promised to increase funding for First Nations schools, and the government's Truth and Reconciliation Commission declared that the country's residential school program for indigenous youth constituted "cultural genocide."
Chief Cameron believes his communities need more wellness and healing centers, job incentive programs and sports and recreation centers. "The commitment is there, the political will and support is there," he says. "It's just a matter of implementing these recommendations and investing in our youth."
But not all La Loche residents think that good will come from the attention their community is now receiving. "We, like many others, have our burdens and our struggles, but together we stand strong and proud of our people," Perry Herman, a La Loche resident who has spoken about knowing the suspected gunman, says in a Facebook message. "Don't label our people and our community because of this."
Saskatchewan School Shooting Highlights Violence Facing Indigenous Canadians | World