A Los Angeles city councilman was indicted Thursday by a federal grand jury on 34 criminal charges related to bribery and corruption.
Authorities say that Jose Huizar was involved with co-conspirators in the "CD-14 Enterprise," a reference to Council District 14, located in the downtown area of Los Angeles, which Huizar has represented since 2005.
Huizar allegedly "used his powerful position at City Hall to enrich himself and his close associates" by accepting at least $1.5 million in "illicit financial benefits" in exchange for his support of downtown building projects.
He was arrested on a federal RICO racketeering charge on June 23, before being released on a bond of $100,000. Thursday's indictment alleges that "402 overt acts" were committed by Huizar and co-conspirators, including money laundering, bribery and fraud.
Specific allegations include Huizar accepting $800,000 from an unnamed Chinese billionaire who is said to run a multinational development firm and own a hotel in Huizar's district.
The billionaire, who the indictment dubs "Chairman E," allegedly provided $600,000 in collateral to fund the settlement of a sexual harassment lawsuit that a former aide had filed against Huizar, putting his 2015 re-election campaign in jeopardy.
Federal authorities raided Huizar's home and offices in 2018 as part of their investigation. They found and confiscated approximately $129,000 in cash hidden in a closet at his home, which the indictment alleges came from Chairman E and another businessman seeking favors.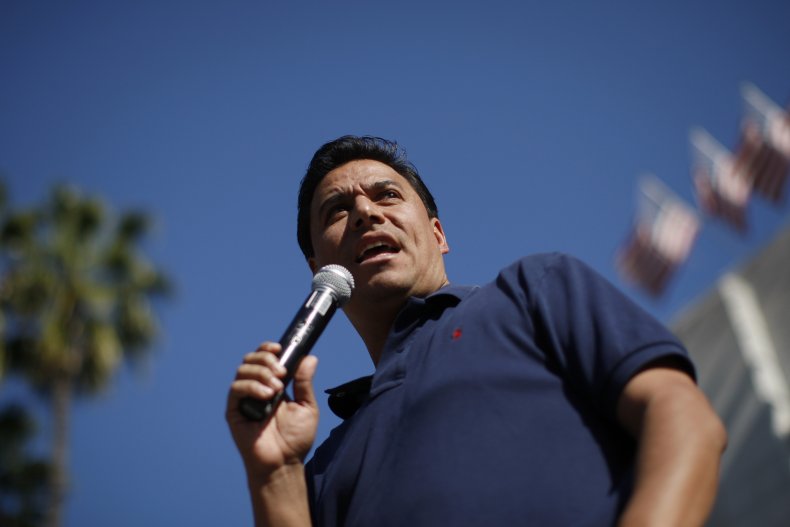 The indictment also alleges that Huizar used "his family members to launder hundreds of thousands of dollars in bribes," instructed his former special assistant George Esparza to circumvent bank reporting requirements and made false statements on a bank loan application.
In addition, authorities allege he attempted to influence witnesses, lied to the FBI and federal prosecutors and failed to disclose his illicit funds on tax returns and ethics disclosure forms.
Before his arrest last month, Los Angeles Mayor Eric Garcetti and other city official urged Huizar to resign. The 2018 raid on his home and the emerging allegations of corruption led to him losing his position chairman of the city's influential Planning and Land Use Management Committee.
Huizar is the fifth person to be arrested in the ongoing corruption investigation. His co-conspirators, including Esparza, have all pleaded guilty to their charges and are said to be cooperating with investigators.
Former Los Angeles City Councilman Mitchell Englander pleaded guilty earlier this year to attempting to conceal that a businessperson paid for his trips to Las Vegas and Palm Springs.
Huizar could face 30 years behind bars if convicted. He is scheduled to appear by video conference for his arraignment on August 3.