L.A. Residents Can Buy a Quarter More With Their Salary Than New Yorkers, Research Says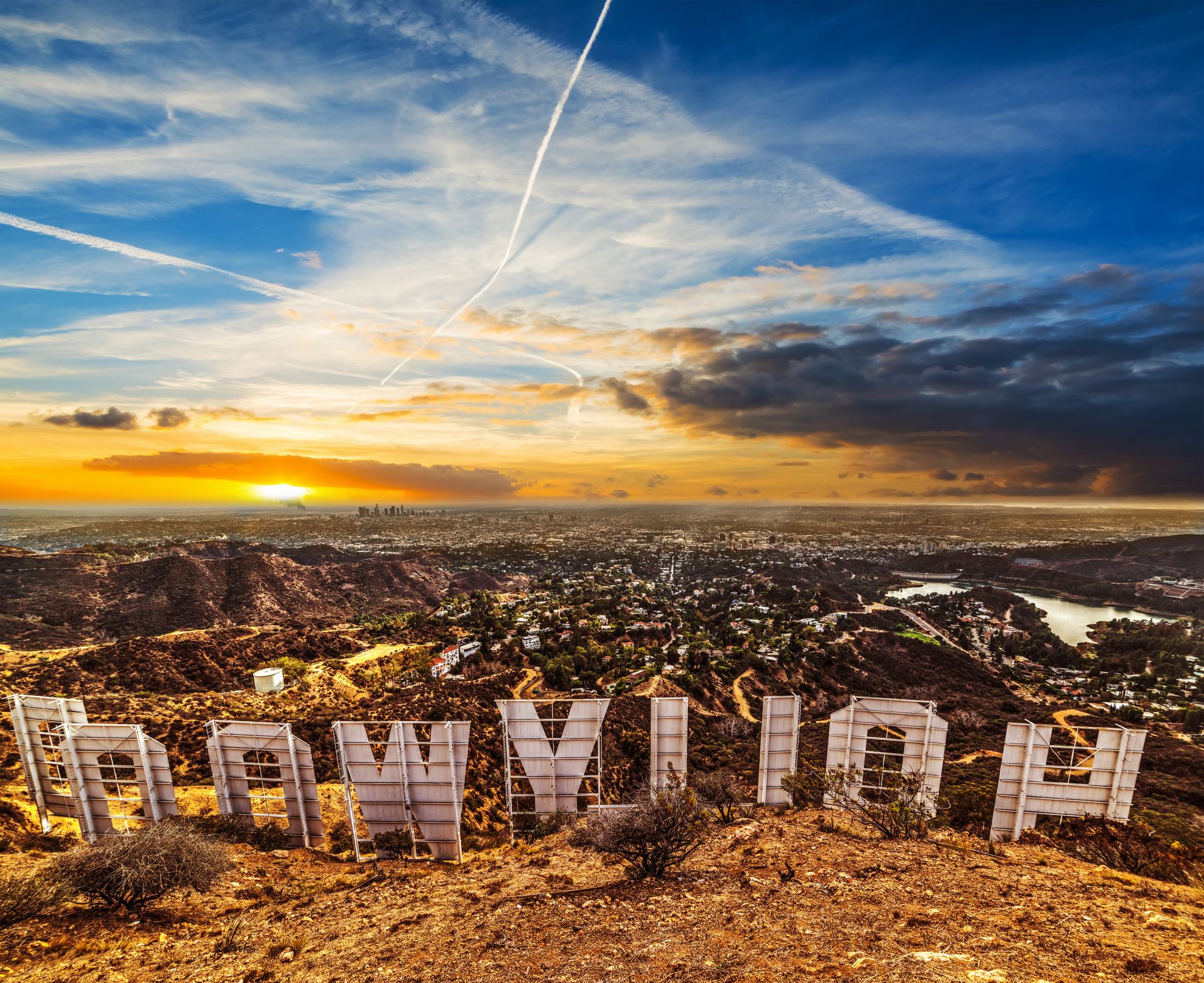 When you're thinking of moving to the big city, you might be stuck between the east coast hustle and bustle of New York City and the beach heat Hollywood charm of Los Angeles—but maybe you should also consider your purchasing power?
Swiss investment firm UBS has studied the differences in purchasing power for people on average salaries in a number of the world's top cities—putting it plainly, in which cities the average salary will buy you more stuff.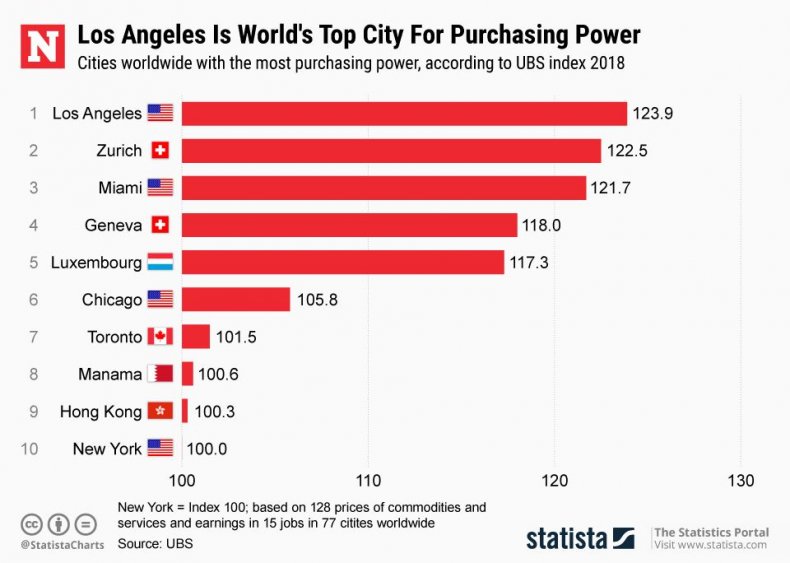 The results, which may surprise you, have L.A. coming out on top, just ahead of Miami and far in front of Chicago and New York, the next U.S. cities that feature on the list. The research shows that the average worker's salary would let people buy 23.9% more in L.A. than it would in New York City.
Handily placed into a chart above by Statista, L.A. tops the char, followed by Zurich. The Swiss city was also found to be the most expensive, UBS said, followed by Geneva and Oslo, Norway.
"Purchasing power matters to all of us as individuals and as investors. Whether you are planning your next vacation or trying to understand long-term shifts in economic power, our study provides a detailed analysis of prices around the world," Chief Investment Officer and UBS Global Wealth Management Mark Haefele said in a press release.
The research looked at 77 different cities around the world and used the prices of 128 goods and services. The average earnings of 15 professions were used to represent the average working population, UBS said.
From the 77 cities studied, Lagos, Nigeria came at the bottom of the table for purchasing power, just below Cairo, Egypt and Jakarta, Indonesia.
The latest iteration of the report, first published in 1971, shows that people in Europe and North America enjoy better purchasing power generally, but that Europe might be dropping in the charts.
"As in our previous edition, Zurich tops the list as the world's most expensive city, closely followed by Swiss rival Geneva," Chief Economist and Chief Investment Officer for Switzerland at UBS Global Wealth Management, Daniel Kalt said. "However, our Purchasing Power Index clearly indicates that we are beginning to see stronger competition from overseas with only three European cities left in our Top Ten, all of which lost ground compared to the report's 2015 edition."