L.A. Residents Still Able to Buy Cannabis During California Lockdown After Dispensaries Listed as Essential Businesses
Los Angeles county and city have introduced emergency measures ordering nonessential businesses to close. Essential services include grocery stores, gas stations, childcare facilities and cannabis dispensaries.
During the lockdown, L.A. residents will still be able to purchase marijuana products supplied at dispensaries that hold a medical cannabis license after regulations were introduced at a county and a statewide level to try to stem the COVID-19 outbreak.
Dispensaries were listed as an essential service under "Healthcare Operations," along with hospitals, dentists and pharmacies.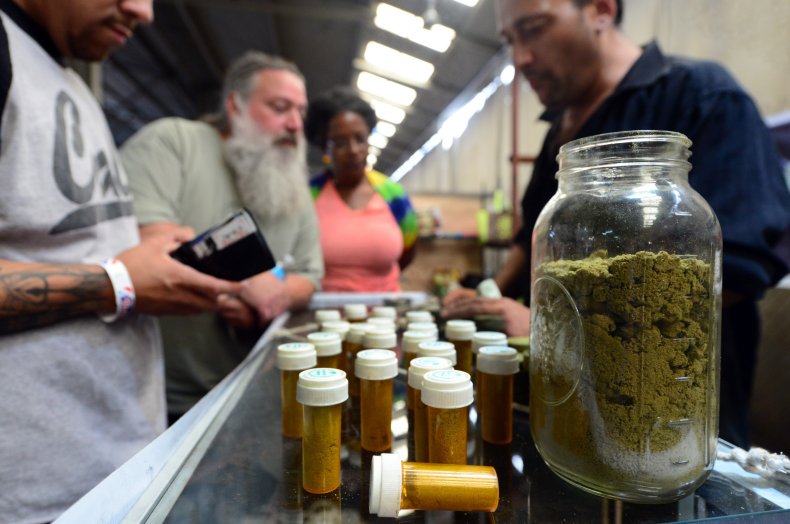 Under the "safer at home" order, all non-essential businesses in will be expected to close. Malls, shopping centers, and children's playgrounds will be forced to shut.
Muntu Davis, Los Angeles County Health Officer, signed the emergency document on March 19, 2020. The order came into effect on Thursday at 11:59 p.m. PST but offers a 24-hour leniency period allowing people to put their business in order before the restrictions fully kick in.
Once in place, anyone found in violation of the rules will be subject to a fine, imprisonment or a combination of the two.
This was followed by an order, issued by Governor Gavin Newsom, initiating a statewide lockdown. Californians cannot leave home except for essential activities. The rules will remain in place "until further notice."
"To protect public health, I as State Public Health Officer and Director of the California Department of Public Health order all individuals living in the State of California to stay home or at their place of residence except as needed to maintain continuity of operations of the federal critical infrastructure sectors," said Newsom.
The decision to drastically reduce Californian's activities has been made to limit the spread of the new coronavirus through forced social distancing and, as much as possible, self-isolation.
As of midday on March 19, 2020, there have been 231 known cases of COVID-19 in Los Angeles county alone. This is an increase of 41 from the 190 cases reported on Wednesday.
So far, two residents are known to have died from the new coronavirus. The second death was confirmed Thursday and is reported to be an individual in their thirties with underlying health conditions.
"Public Health extends our deepest condolences to the individual's loved ones in the wake of this tragedy," Barbara Ferrer, Los Angeles County Public Health Director, said in a statement.
"In these uncertain times, one thing is clear; the spread of COVID-19 is broad. Everyone should assume that anyone can have COVID-19, and anyone could unintentionally infect others. Therefore, we are imploring everyone who can, to stay home and stay safe."
But it is not just L.A. and California—across the country, Americans are being encouraged to limit gatherings to 10 people or fewer.
The White House issued a new set of guidelines on Sunday that it hopes will slow down and limit the spread of COVID-19 over the next couple of weeks. It includes asking people to avoid travel wherever possible, work from home if permitted, avoid restaurants and bars, and practice social distancing.
Newsweek has contacted Los Angeles county for comment.