LA School District, Second Largest in U.S., Considering Vaccine Mandate for Some Students
The Los Angeles Board of Education is set to decide on Thursday whether it will require all vaccine-eligible students to get fully inoculated against COVID-19 in order to attend in-person classes, the Associated Press reported.
Students 12 and older would be required to show proof of vaccination before attending classes on campus in the second-largest school district in the U.S. The measure to protect children from infections this school year is the most aggressive recommended for public school students yet.
While the resolution says qualified and approved exemptions will be offered, it does not specify the details. The Los Angeles County Department of Health reported that 58 percent of the district's eligible students have received at least one vaccine dose.
The Los Angeles Unified School District enrolls more than 640,000 students in grades kindergarten to 12 and tests all students and employees each week. It also requires masks indoors and outdoors and mandated vaccines for school employees.
According to the Los Angeles Times, the board likely has enough votes to pass the mandate for students, with a majority of board members either in favor of the requirement or learning toward a yes vote.
Los Angeles public school students 12 and older participating in sports and extracurricular activities would have to receive the first dose by October 3 and a second by October 21. Other students 12 and older would need the first shot by November 21 and the second no later than December 19.
A considerable percentage of the Los Angeles student body are from low-income households and more than 73 percent are Latino. According to statewide data, the Hispanic population is undervaccinated in the city.
For more reporting from the Associated Press, see below.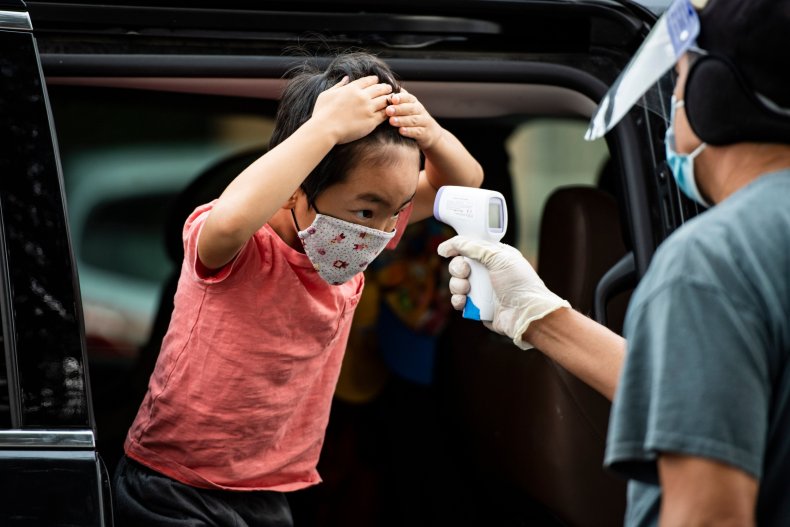 The final day of classes before winter break is December 17. Classes resume January 11.
The vote comes as new COVID-19 cases and hospitalizations in Los Angeles County have been decreasing, but the rate of transmission remains high, the county Department of Public Health reported in a statement Wednesday.
The department said on September 1 that between August 15 and August 21, unvaccinated youth ages 12 to 17 had eight times the risk of infection than those who had been vaccinated.
"The most powerful strategy for keeping schools open is increasing vaccination numbers as fast as possible," a department statement said at the time.