LA Sheriff Says Inmates, Believing They'd Be Set Free If They Contracted Coronavirus, Have Shared Water to Infect Themselves
Inmates at the Pitchess Correctional Facility in Castaic, California attempted to infect themselves with the coronavirus in April because they believed they'd be released from jail if they tested positive, Los Angeles County Sheriff Alex Villanueva said at a news conference Monday.
Surveillance footage from the jail showed inmates sharing a cup of hot water and breathing into a shared face mask. Inmates chose to sit close together rather than follow social distancing protocols. Approximately a week after the incident occurred, 21 inmates at the facility tested positive for the virus.
According to Villanueva, the prisoners also drank hot water in order to simulate a fever before having their temperature taken by a prison nurse.
"There was some mistaken belief among the inmate population that if they tested positive," Villanueva said, "there was a way to force our hand and somehow release more inmates out of our jail environment, and that's not going to happen."
Villanueva said that after the incident, cases of coronavirus within the jail underwent "a very noticeable jump and we couldn't really understand why when everything seemed to be going the way we wanted."
In total, 357 inmates in the Los Angeles prison system have tested positive for coronavirus. However, 117 of those individuals are listed as having recovered.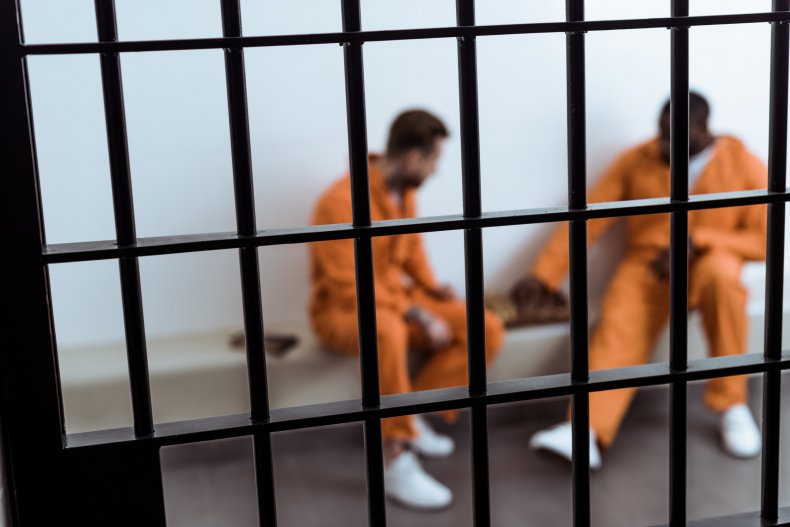 Villanueva said the attempt to spread and catch the virus was a threat to the safety of everyone within the jail.
"There's a reason why these people are behind bars to begin with, because they violated the norms of society," Villanueva said. "But to imperil not only their safety, but the safety of their fellow inmates who did not want to participate in this behavior. It also endangers all the personnel, both the professional staff and the sworn staff."
Newsweek reached out to the Los Angeles Sheriff's Department for further comment. This story will be updated with any response.
New inmates are being tested for COVID-19 as they enter the Los Angeles jails. Currently, there are 4,590 inmates in Los Angeles county jails under quarantine.
Over 4,000 non-violent inmates have been released from Los Angeles County jails due to the threat of community spread.
"We were faced with a choice," Villanueva said in April. "If we left the jail system fully populated and overpopulated, then the pandemic is a lot easier to sweep through the jail system and jeopardize everyone's safety."
Because of close quarters, some prisons have become coronavirus hotspots. Recent data from the U.S. Bureau of Prisons (BOP) indicated that 3,379 inmates in federal facilities had tested positive for the virus, as well as 250 members of
BOP staff. An additional 2,431 inmates have been relegated to home confinement.
Other states decided to release qualifying prisoners in the face of the pandemic. In Wisconsin, nearly 1,600 prisoners who had been imprisoned for parole violations or probation were set free over a three-month period in order to minimize the prison population.
LA Sheriff Says Inmates, Believing They'd Be Set Free If They Contracted Coronavirus, Have Shared Water to Infect Themselves | U.S.