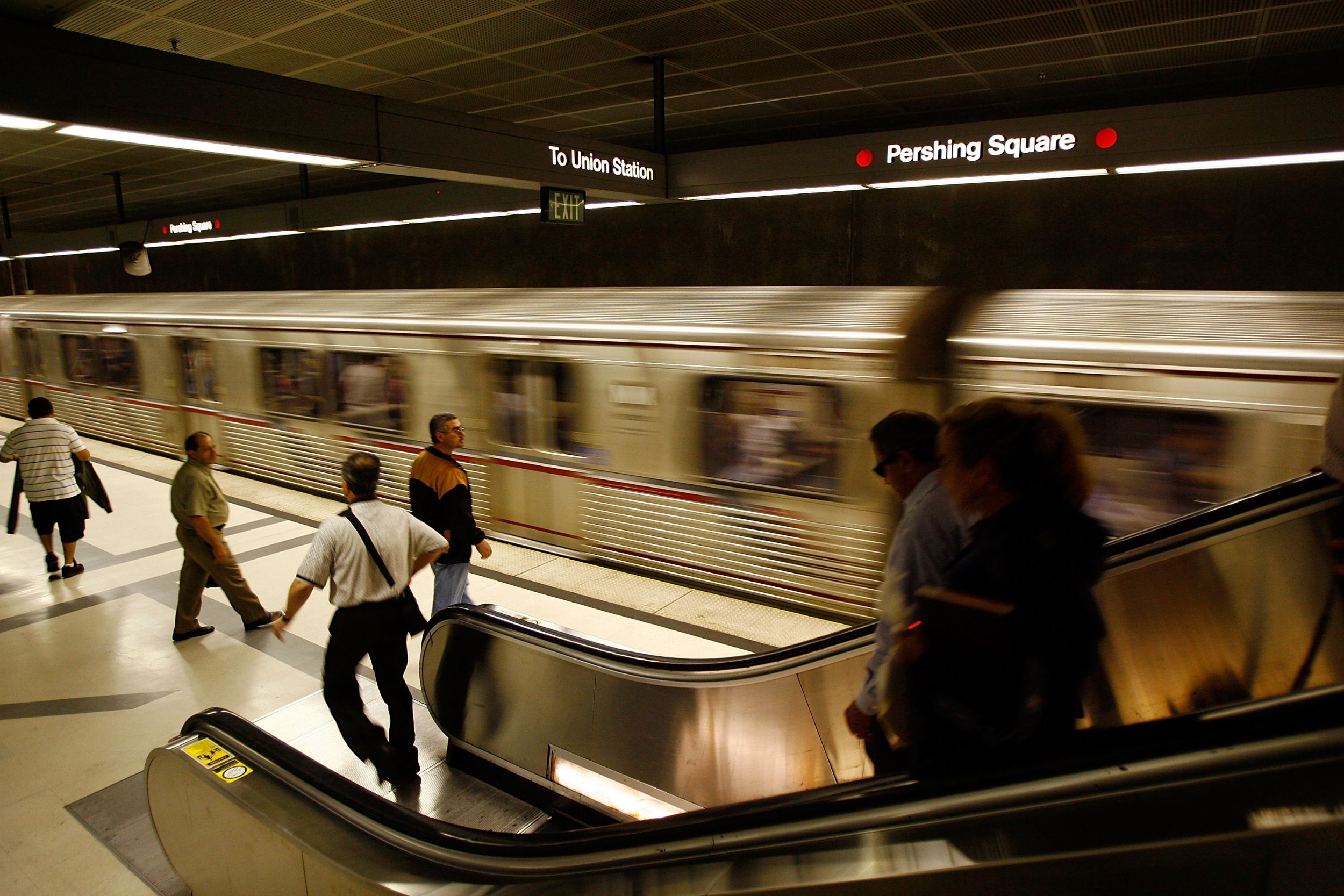 Body scanners will be deployed on the Los Angeles subway to screen passengers for explosives and weapons, city transit authorities announced Tuesday.
It is the first time such a measure has been introduced on a public transport system in the U.S.
Authorities say that passengers are not obliged to go through the screening, but those who refuse will not be allowed to travel.
The scanners – which can detect suspicious items from up to 30 feet away – will be used on a pop-up basis rather than installed at stations permanently, said the Los Angeles County Metropolitan Transportation Authority.
They will be placed at the bottom of escalators and will scan passengers as they pass, with the capacity to scan more than 2,000 people an hour.
"Metro has been an industry leader in testing new technologies to meet the evolving threat to our nation's public transportation infrastructure," said LA County supervisor and Metro Board chairwoman, Sheila Kuehl.
"This new technology will augment our aggressive safety and security posture and help us proactively deter potential attacks to our system."
The scanners work by detecting naturally produced body waves, and registering objects on the body blocking them.
"When an object is hidden in clothing or strapped to a person, these waves are blocked and detected by the system's software," reads a news release from LA Metro. "The software generates generic avatars and creates either a black spot on the area of the body where the item is concealed or overlays a color indicator."
The scanners will be placed in stations in the coming months, authorities said.