The Labor Crisis is Growing. America's Workforce Needs New Skills | Opinion
From Delaware to South Dakota, the nation's worker shortage has become a dire situation for businesses still reeling from losses incurred during the COVID-19 pandemic. Companies are hiring, but there are not enough qualified applicants to fill the positions.
There are 10.4 million job openings in the United States, but only 7.7 million unemployed workers to fill those jobs. Although that number of unfilled jobs is a slight decrease from July's record high of 10.9 million, it's been rising all year (there were just 6.9 million in January 2021). How can this be, as the economy rebounds from the pandemic?
The truth is we lack workers with the skills to fill many of those unfilled jobs, and this issue is a significant factor contributing to our fragile economic recovery.
Training programs have not kept pace with current jobs and skill needs—nor employer needs, creating a skills mismatch. The worker shortage we are facing today has been exacerbated by the pandemic, but we will not see all of the nation's open jobs filled until we fix our workforce training system.
Americans need better, faster, and more affordable pathways to employment, career advancement, and continuing education. That means business and government leaders need to prioritize creating pathways to those open jobs.
Harnessing our collective resources, industry and government need to partner to enact more skilling, reskilling, and upskilling initiatives to fill the worker shortage and create a more competitive workforce. These oftentimes underutilized training options give unemployed workers the skills they need to get hired and current employees the skills needed to either excel in a different field or advance in their current field.
As our economy continues to recover, we propose a focus on mobilizing employers, modernizing data, and providing American workers and employers with new tools that better align skills with needs. These steps, which are part of the U.S. Chamber of Commerce's America Works Initiative, will create a stronger and more competitive workforce development system that works for both employees and employers.
A top priority is mobilizing employers to get Americans back to work as fast as possible through targeted incentives that can remove obstacles for hiring and encourage the development of programs that provide workers with new skills. Using funding from sources like the American Rescue Plan or the Department of Commerce's new program, Investing in America's Communities, federal and state dollars should be prioritized to support employer collaboratives and sector partnerships that build talent pipelines based on in-demand jobs and skills.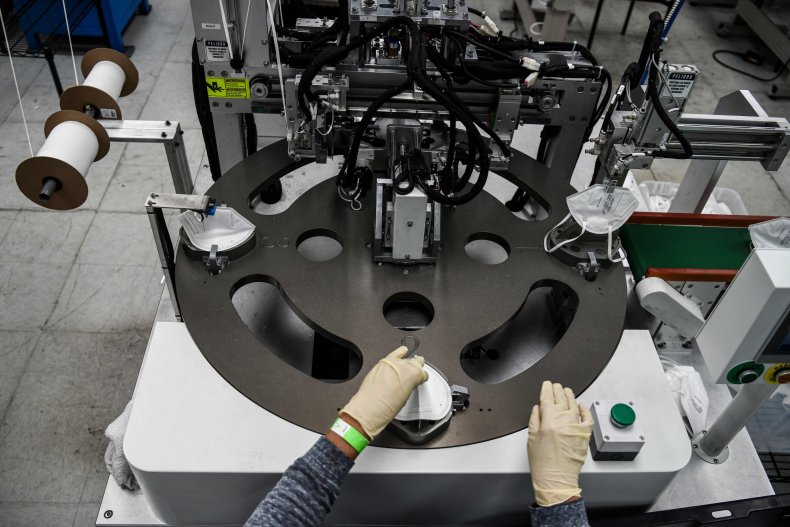 There is also a need for investments in modernizing data about the American workforce. We need better labor market information on jobs, better outcomes information about programs, and standards for job descriptions, postings, and employment data. To have truly data-driven workforce investments and evidence-based policymaking, we must use data to deliver the right message, so that we effectively match the right people with the right jobs.
American workers and their employers also need new strategies for how to continually invest in education over a worker's lifetime. More options are needed for workers to develop new skills without accruing mountains of debt.
Companies across the country are already putting innovative programs in place to train the workforce they need. Wyoming Machine, a sheet metal manufacturing company in Stacy, Minnesota, couldn't find welders and laser operators with the right technical skills, and even noticed some current employees lacked basic math and blueprint reading skills. The small business now partners with local technical colleges to provide on-site, customized training to employees.
Amazon's Career Choice program pre-pays 95 percent of tuition and associated costs for employees to train for new careers at Amazon—or elsewhere. For example, when the aerospace industry had nearly 2,000 open jobs in the Dallas/Fort Worth area, more than 60 Amazon employees trained for higher paying careers in the aerospace industry as aircraft assemblers. Walmart just committed to paying 100 percent of the cost of tuition and books for employees so they can earn college degrees or learn trade skills without the burden of debt.
As lawmakers continue to think about how we can boost our economic recovery, they should not overlook opportunities to upgrade our current workforce system and invest in employer-led skilling initiatives. These initiatives help both workers and employers, allowing workers to command higher wages and gain transferable skills across industries while offering employers competitive candidates to choose from and the ability to transform their workforce.
Skilling not only takes care of today's problems, but it also helps employers anticipate and solve the problems of tomorrow.
Cheryl Oldham is the senior vice president of the education and workforce program of the U.S. Chamber of Commerce Foundation and the vice president of education policy at the U.S. Chamber of Commerce.
The views in this article are the writer's own.