Labor Day 2019: Are Hobby Lobby, IKEA and Home Depot Open?
Labor Day is upon us, which means that usual store opening times may be affected this holiday weekend.
In case you are planning on going shopping to enjoy some of the Labor Day sales, we've compiled a list of popular stores that may or may not be open this Labor Day.
Is Hobby Lobby open on Labor Day?
In case you're looking for home decor or craft goods, Hobby Lobby is open on Labor Day.
Hobby Lobby stores nationwide should be operating as usual, as they only close on select holidays including Christmas and Thanksgiving.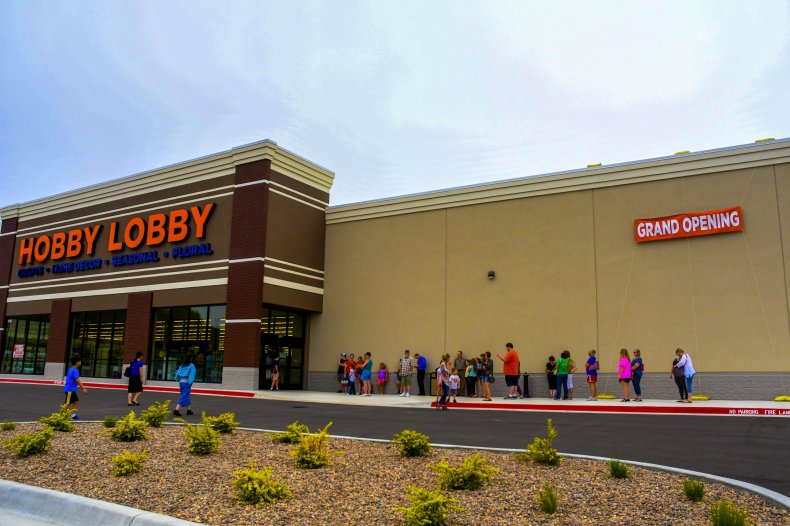 Is IKEA open on Labor Day?
Need a Billy bookcase? Good news: IKEA stores are open on Labor Day, as well as most other holidays.
IKEA stores are closed on select holidays including Christmas and Thanksgiving.
IKEA opening hours may vary due to the holiday, so check ahead of your visit.
Is Home Depot open on Labor Day?
Home Depot stores are generally open on Labor Day, so you can take advantage on its Labor Day savings.
Home Depot stores are closed on Christmas Day.
Store opening hours may vary, so check with your local store ahead of your visit.
What else is open on Labor Day?
Stores including Walmart, CVS and Publix will operate as usual on Labor Day. Costco is closed, however.
Some stores, restaurants and theaters remain open over Labor Day, while others are closed.
Stores that are expected to be open, albeit perhaps with different hours, include Best Buy, 7-Eleven, Dick's Sporting Goods, J.C. Penney, Kmart, Lowe's, Macy's, Sam's Club, Walgreens, Safeway, and Whole Foods Market.
You can also grab a bite to eat at restaurants and fast food chains including McDonald's, Panera Bread, IHOP, Arby's, Red Lobster, Wendy's, Cheesecake Factory and Starbucks.
Labor Day, per the U.S. Department of Labor, celebrates the year-round efforts of American workers who diligently contribute to U.S. society and the economy. According to the Department of Labor, Labor Day is a "national tribute to the contributions workers have made to the strength, prosperity, and well-being of our country."
This year's Labor Day, on Monday, September 2, marks the 125th celebration of the federal holiday. The history of the annual tradition dates back to 1894, when U.S. President Grover Cleveland made the celebration a nationally recognized holiday.
Though Labor Day became a national holiday in 1894, it was observed by nearly 30 U.S. states for years before this, acknowledging the efforts of typically blue-collar workers who worked long hours for little pay in manufacturing jobs.
The first Labor Day activity on record took place in New York City on September 5, 1882. 10,000 workers took part in the first Labor Day parade when they took unpaid time off work to march between City Hall and Union Square.