Labor Day 2019: Where Did 'No White After Labor Day' Come From?
Labor Day marks the end of the summer and, supposedly, the end of wearing white and while many know the fashion rule, it's unclear how it came to be followed.
Celebrated annually on the first or second week of September, people on Monday will use the day to commemorate Labor Day. A holiday that dates back to 1882 in New York City, it celebrates the creation of the labor movement and honors the social and economic achievements of American workers.
It wasn't until 1894 that Labor Day became a national holiday when Congress passed an act making the first Monday in September a legal holiday. President Grover Cleveland was president at the time and signed it into law.
Similarly to the speculation surrounding who the true founder of the holiday is, there are a number of explanations for who, or what was behind the rational to not wear white after Labor Day.
One explanation, according to Time, was just that wearing white in the summer was a way to stay cool and once the weather turned, it was an unnecessary choice. Despite it being a practical explanation, Time noted that it might not be the explanation.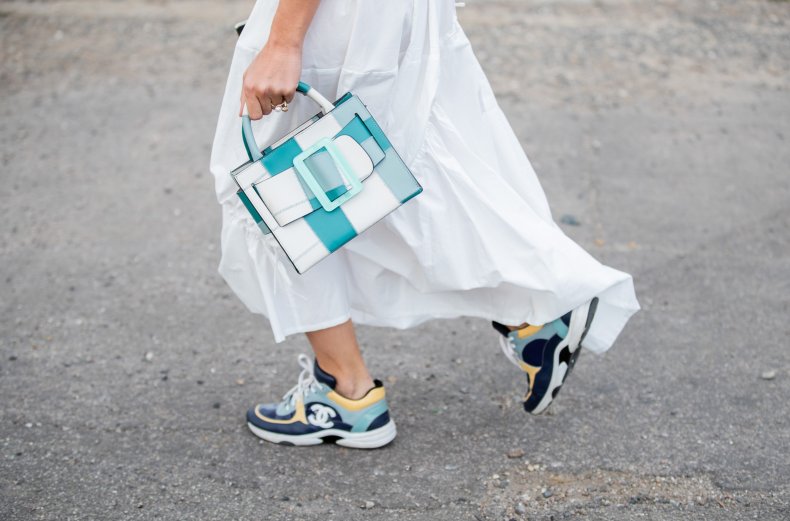 Charlie Scheips, author of American Fashion, told Time that the color white represented a "look of leisure" for the upper crust of society. When they returned from their summer holidays, stowing away the white clothing represented re-entry to the city, which required a new wardrobe.
The rule started appearing in women's magazines in the 1950s, according to Reader's Digest, although, some famous women, including fashion designer Coco Chanel bucked the trend. It's also possible that fashion editors, who dictated trends, started putting white clothing in their magazines during summer and switched to darker colors when fall came around.
Another possibility for the rule could be that white was simply easier to keep clean in summer than it was in fall and winter. During the summer months, many wealthy people left their homes in the city, where there is an array of items that could soil a light-colored outfit. In the safety of the countryside, free from city debris, people could don their white clothing without fear of ruining it.
Regardless of how the distinction of when white was out of season came about, the old saying that "rules were meant to be broken" clearly applied in this case. Today, people wear white year round, even donning it during the cold month of December for holiday parties.
So, if you like to wear white, wear white when you want to wear it regardless of the date. However, be cautious of wearing white on Labor Day if attending a barbeque where hot dogs are served – mustard can kill a clothing item.