Labor Day: A Tale of Two Americas | Opinion
Pollsters have done an impressive job chronicling Americans' health concerns and experiences during coronavirus and their expectations for the country's recovery. Much of this work has received extensive media coverage. Less attention has been given to their work on how Americans feel about their financial situations and, for those who have jobs, how they view their employers and workplaces during this unprecedented time. Fortunately, the polls give us a full picture of how Americans are coping with the economic fallout of coronavirus.
In Gallup polls taken since March, around 10 percent each week say they have experienced a temporary layoff and 4 percent report a job loss. In the polls, Americans are less confident today than they were in the spring that those jobs will come back. A new AP/NORC poll shows that 39 percent of households with a layoff expect to be able to return to the same job when the pandemic is over—a sharp decline from April, when 78 percent gave that response. Eleven percent in the new survey said they had already returned to work.
As for finances, in a mid-August Fox News poll, twice as many said they were falling behind financially (32 percent) than said they were getting ahead (16 percent). In another Gallup question, around a quarter each week report having seen a loss of income. A July Kaiser Family Foundation (KFF) survey shows that 17 to 22 percent of households are having a hard time paying bills or a mortgage. (This response is consistent with KFF surveys over recent decades.) Few have substantial rainy day funds to cushion the blows. Given the hardship, Americans supported Washington's initial relief package and gave credit to politicians across the board. Today, they support more help and cast the blame widely.
With the staggering job losses, the polls today reveal a paradox: Personal finances for many Americans have remained steady and even improved. Fifty percent in the Fox poll mentioned earlier said their personal financial situation was stable and 16 percent said it had improved. The AP/NORC poll found that 45 percent were saving more than usual and 26 percent were paying down debt faster. Gallup's weekly questions asked since March show around two-thirds are saving a lot or a little. A mid-August ABC News/Washington Post poll provides perspective: 59 percent said the economic impacts of coronavirus were severe in their community, and 29 percent said the same about their own financial situation.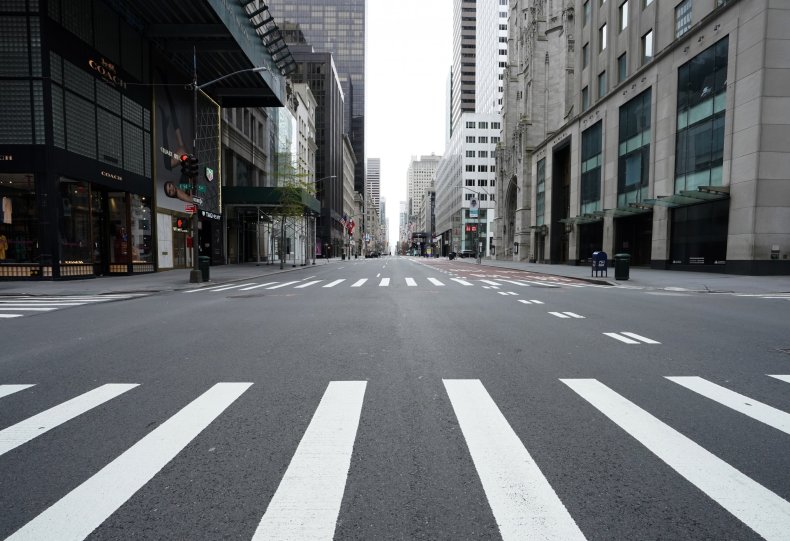 Another untold story from the surveys is how employers are handling the crisis. When Gallup asked people in early August where they would put themselves on a five-point scale, with five indicating strong agreement, 76 percent put themselves at points four or five, indicating their employer had a clear plan to deal with the crisis. Seventy-four percent said their organization cared about their overall well-being. Ninety-seven percent said employers were telling sick people to stay home. Roughly two-thirds, in another Gallup question, said their employer was always providing PPE and always adopting additional workplace cleaning practices. Half are always screening employees for symptoms. This comfort level is important because the number of people who say all, or nearly all, of the employees at their workplace are back to working on-site is now 39 percent, according to a recent Gallup survey.
Perhaps more impressive are the results of a question Axios/Ipsos asks toward the end of its long weekly coronavirus surveys. In 22 surveys, two-thirds or more of those with jobs have said they trusted their employer to look out for the best interests of them and their family. Half that many, in the latest survey, gave that response about the federal government. Trust in employers was almost as high as trust in local health care officials and workers! In an Axios/Harris survey, 72 percent trusted companies more than the federal government to find solutions to issues surrounding coronavirus.
In this environment, most workers' emotional and mental health seems fine. In the weekly Axios/Ipsos polls, around 75 to 80 percent, nationally, say their physical and mental health and emotional well-being are very or somewhat good. The transition was rocky, but today, only about 20 percent (down from 44 percent in late March) said their ability to do their job had gotten worse. Those who are working remotely are highly satisfied, see more plusses than minuses, and most would like to continue doing so at least part of each week.
For two decades, Gallup has asked Americans around Labor Day about their jobs. Satisfaction across a dozen areas is high. This important time series gets less attention than it deserves because the trends are stable and because the media has little interest in good news about business or workplaces. On this Labor Day, many Americans are suffering but, for many, finances are stable. Employers are stepping up, and most workers with jobs have adapted to the new world of work.
Karlyn Bowman is a senior fellow and Samantha Goldstein is a research assistant at the American Enterprise Institute. This is adapted from their report, "Jobs, finances, and work life on Labor Day."
The views expressed in this article are the writers' own.