Labor Day Weekend 2017: Why You Should Spend the Holiday Bingeing Classic TV Shows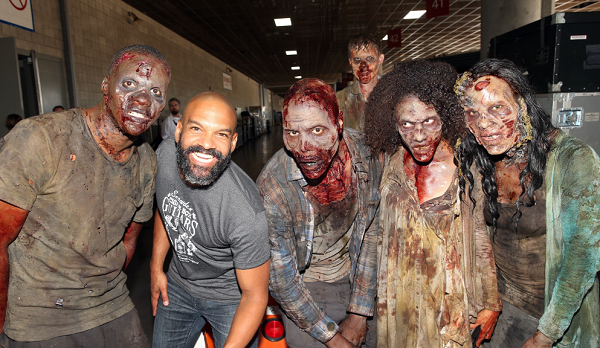 It's Labor Day weekend, which means—if you couldn't already tell from the changing weather—summer's over. While you could spend the final holiday of the summer season pretending like you actually know how to operate a grill and wasting time drinking with friends and family, it may be time to reacquaint yourself with that couch you've been neglecting since May and catch up on some of the best possible television shows.
There's plenty of TV marathons occurring over Labor Day weekend, giving viewers hours upon hours of opportunities to catch up on all the shows that everybody's always talking about, like The Walking Dead, which will air from 9 a.m. to 11:59 p.m. on AMC on Saturday. No worries if you decide to go out and be social human because you can still catch up on Walking Dead episodes during AMC's marathon on Sunday and Monday, too.
If zombies aren't your jam, then maybe you'll enjoy spending the weekend with Gryffindor's finest by binge watching the Harry Potter movie series on Freeform. The network will air the first four films of the J.K. Rowling's book series on Saturday and then show the last five movies of the franchise Sunday. On Monday, the network will only air the last three Harry Potter flicks.
For those who enjoy their off days with more realistic TV, then ION's got the answer for you. The network will host a marathon filled with crime show reruns, including classic episodes of Criminal Minds, Law & Order: Criminal Intent and the holy grail of detective series, Law & Order: Special Victim Unit. If there's anyone who won't judge you for spending the last holiday weekend of the summer on the couch wearing the same sweatpants, surely it's detectives Olivia Benson and Elliot Stabler.
Several more networks will air marathons of hit shows, and if you can't find something worthwhile on this list, then there's always Netflix to keep you entertained while you stay indoors.
No matter what you choose to watch, get some rest and relaxation during the long weekend— as characters from HBO's Game of Thrones (which also is airing all day Sunday) like to say, winter is coming.