Labor Day Weekend Weather Outlook: Should You Expect Rain or Sun?
Labor Day parades and picnics are planned throughout the weekend all across the country and people with outdoor activities on their agenda are preparing with the hopes of good weather. The holiday weekend marks the end of the summer months full of weekend vacations and trips to the beach or lake, so good weather is on most people's minds.
This summer season has seen plenty of rain, above average temperatures across much of the country, wildfires causing poor air quality and more. But the weekend outlook was looking fairly positive for many parts of the country as of Friday.
Beginning Friday and through Saturday, heavy rains were expected in the Mississippi Valley, according to the National Weather Service's weekend forecast. Fronts were expected to move up through the plains and then head through the Upper Mississippi Valley and Midwest. Storms were also expected to form along with a warm front lifting through Iowa into Minnesota and Wisconsin. The rains in the region could cause flooding and unsafe conditions in some areas due to recent rainfall, according to the National Oceanic and Atmospheric Administration.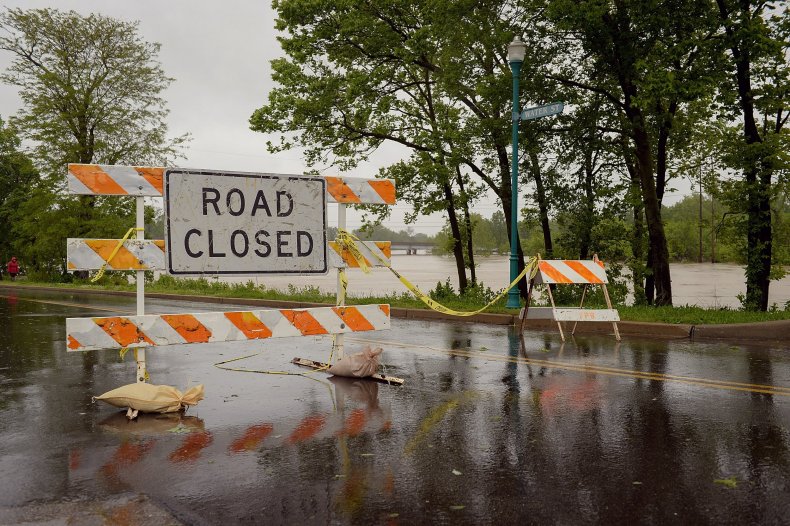 For much of the long weekend, the extreme temperatures the Mid-Atlantic and Northeast have seen lately were expected to subside, according to NOAA. But the heat would likely make another appearance Monday.
In the West, some scattered showers are expected through the weekend but nothing significant enough to relieve the land from the ongoing drought conditions or to make the land less susceptible to wildfires.
After the weekend, excessive rains are expected in parts of Florida, Texas, along the Gulf of Mexico and in the Midwest. Areas of Connecticut, New Jersey, Rhode Island, Massachusetts and New York City were expected to see excessive heat beginning Monday as well, a map from the Climate Prediction Center showed.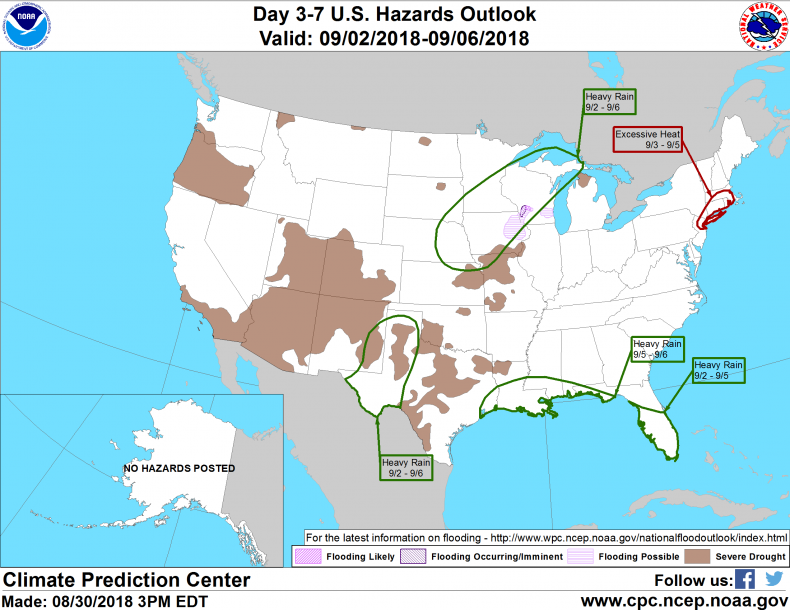 Those who plan to spend time outside or in the sun over the weekend should take the usual summer precautions to protect themselves against the sun and any extreme weather.
In areas where flash flooding is a possibility, the NWS advises that anyone on the road does not try to drive through a flooded street due to the risk of the water carrying the vehicle away. Those in areas where the temperatures are expected to climb should wear sunscreen and stay hydrated to protect against dehydration, and stay in cool areas out of direct sunlight to avoid heat exhaustion or heat stroke.