The U.S. Department of Labor on Wednesday announced a rule proposal that will grant religious organizations contracted by the federal government the right to hire people based on religious values and not be hindered by any accusations of discrimination when hiring.
The proposal will be published in the Federal Register on Thursday and is currently available for public inspection. The rule proposal would help companies "make employment decisions consistent with their sincerely held religious tenets and beliefs without fear of sanction by the federal government."
"Today's proposed rule helps to ensure the civil rights of religious employers are protected," acting Labor Secretary Patrick Pizzella said. "As people of faith with deeply held religious beliefs are making decisions on whether to participate in federal contracting, they deserve clear understanding of their obligations and protections under the law."
The Department of Labor's Office of Federal Contract Compliance Programs (OFCCP) regulates anti-discrimination requirements for businesses that work with the federal government. However, the office stated it made the proposal in conjunction with President Donald Trump's effort to "enforce the robust protections for religious freedom found in federal law."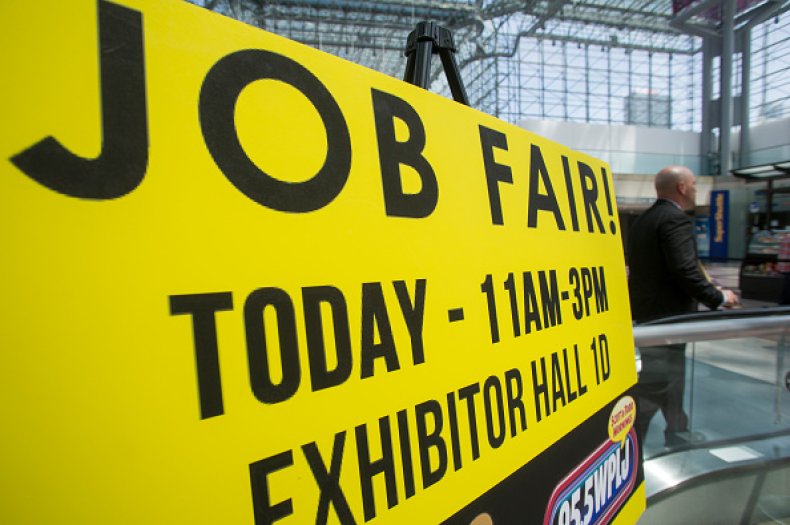 The American Civil Liberties Union (ACLU) tweeted Wednesday that the rule proposal discriminates against several groups from potentially getting hired by companies working for the federal government—citing "taxpayer-funded discrimination."
"The Department of Labor just proposed a rule that aims to let government contractors fire workers who are LGBTQ, or who are pregnant and unmarried, based on the employers' religious views," ACLU wrote. "This is taxpayer-funded discrimination in the name of religion. Period.
"This rule seeks to undermine our civil rights protections and encourages discrimination in the workplace—and we will work to stop it."
The White House on Wednesday made a statement to The Hill, saying the rule proposal does not undercut the president's "commitment to the LGBTQ community."
"In no way does today's announcement by the Department of Labor undermine the President's promise and commitment to the LGBTQ community. The proposed rule will continue to responsibly protect religious freedom and members of the LGBTQ community from discrimination," the White House stated.
Workers' rights for LGBTQ employees have been under the microscope, most notably in 2017 when the Justice Department said sexual discrimination protections do not extend to transgender people, meaning sexual discrimination protection is not sexual orientation protection.
OFCCP director Craig Leen said the public has opportunity to comment on the rule proposal, which could affect any final ruling.
"OFCCP is consistently looking for ways to bring clarity and certainty to federal contractors, and this proposal falls squarely within that effort. The rulemaking process allows the public opportunity to comment on the proposal and impact any potential final rule," Leen said.