John McDonnell: Labour Won't Be Ashamed of Socialism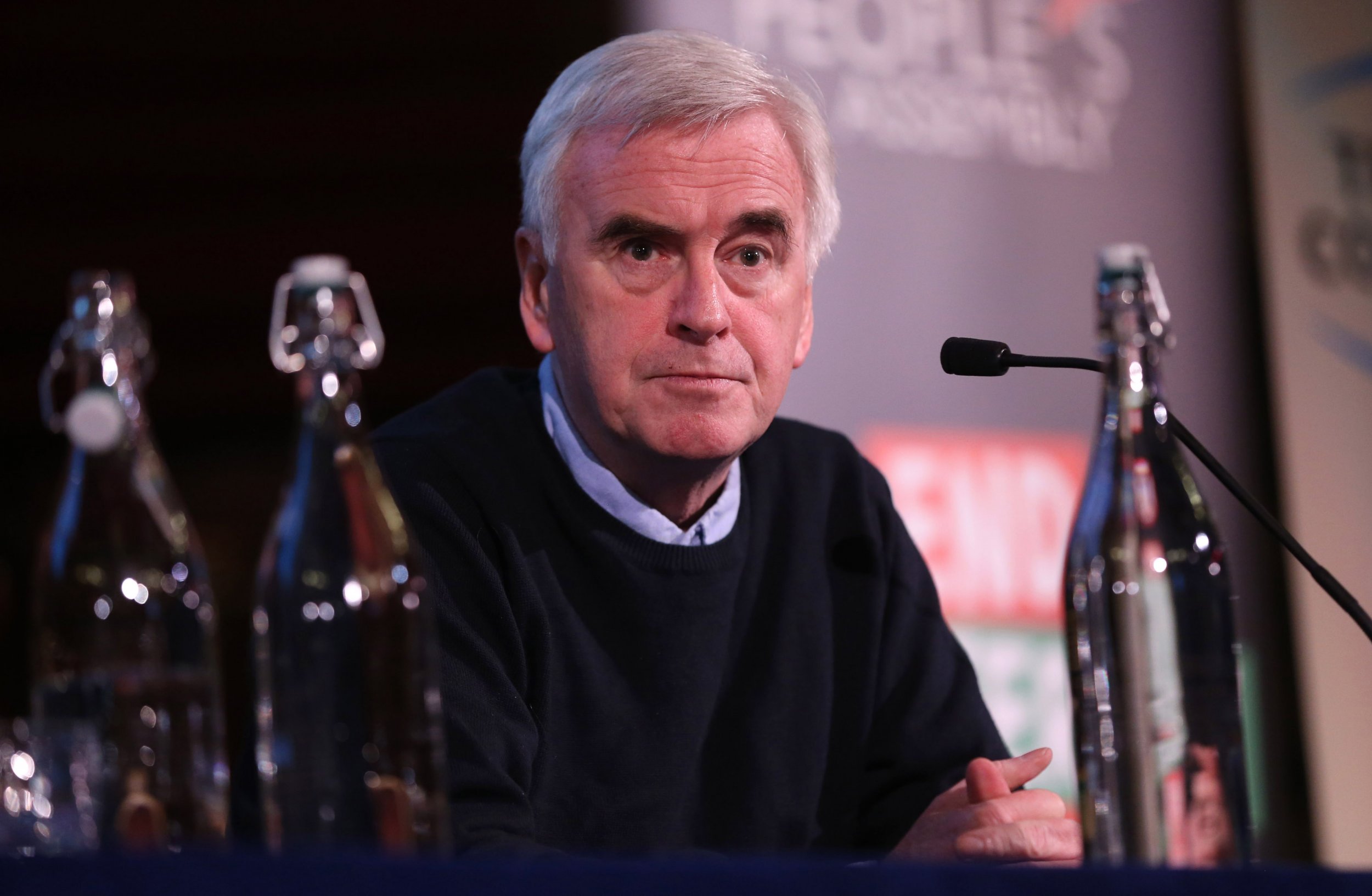 John McDonnell has pledged a Labour government would enact an interventionist economic vision, saying party members no longer had to "whisper" their commitment to socialism.
Speaking at the Labour Party conference in Liverpool, the British Shadow Chancellor said: "The winds of globalisation are blowing in a different direction.They are blowing against the belief in the free market and in favor of intervention."
Hitting back against the criticism that McDonnell and his ally, the left-wing leader Jeremy Corbyn, had no interest in taking Labour into power, McDonnell spoke of his childhood living in the city's slums.
"I was part of the 1960s generation. We lived in what sociological studies have described as some of the worst housing conditions that exist within this country. We just called it home," he said.
"As a result of Labour government policies, I remember the day we celebrated moving into our council house. My brother and I had our own bedrooms for the first time," McDonnell continued, "We had a garden front and rear, both of us were born in NHS hospitals, and both of us had a great free education. There was an atmosphere of eternal optimism."
"Under Jeremy's leadership, I believe that we can restore that optimism, people's faith in the future. In the birthplace of John Lennon, it falls to us to inspire people to imagine; Imagine the society that we can create," McDonnell said.
Policy pledges McDonnell unveiled included a commitment to a statutory "real living wage," trumping both the original minimum wage introduced by the last Labour government, and the so-called " national living wage," introduced by former Conservative Chancellor George Osborne, and ridiculed by left-wing critics for being too low.
"This will be a fundamental part of our new bargain in the workplace," McDonnell stated, adding that the precise rate would be set by a new body but he expected it to be above £10 ($12.93) an hour.
He said a key focus for the party in government would be tackling tax evasion and avoidance, and announced a commitment to barring companies that avoided tax from securing government contracts.
Vowing that Labour would not shy away from taking an active role in reshaping the jobs market, McDonnell said that "good business doesn't need no government. Good business needs good government."
Labour would, he promised, seek to double the size of the co-operative sector, boost resources for the Gangmasters and Labour Abuse Authority to tackle corporate abuses and repeal the Conservatives' Trade Union Act.