U.K.'s Jeremy Corbyn Urged to Back Trident Nuclear Deterrent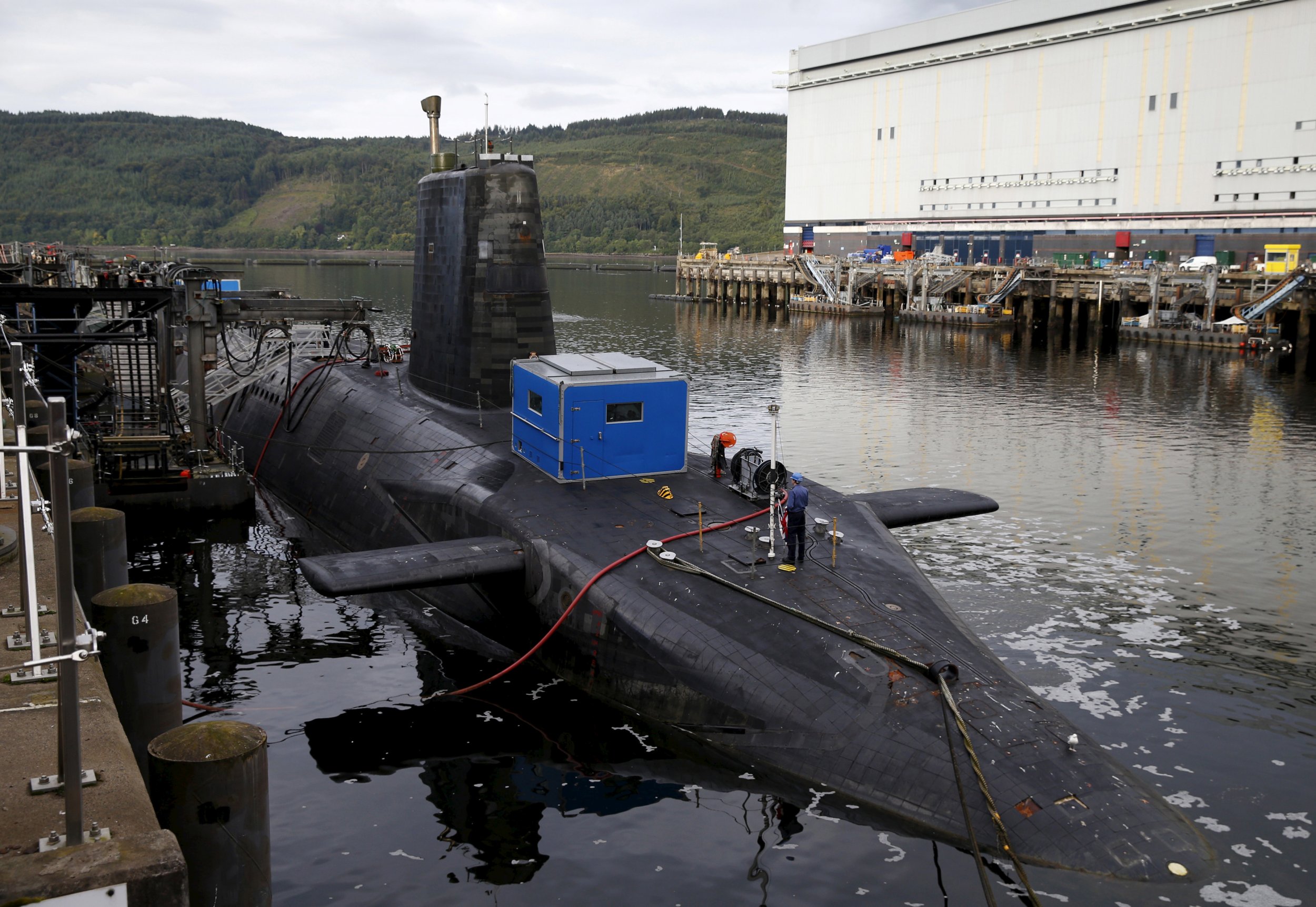 Jeremy Corbyn, the U.K.'s left wing opposition leader, has been urged not to support scrapping Britain's nuclear deterrent.
Britain's parliament will vote this year on whether it should renew its Trident nuclear weapon, which consists of four Vanguard-class submarines armed with Trident II D5 nuclear missiles, when it expires in the late 2020s. Labour currently supports renewing the weapon, but is reviewing that position. Corbyn, who has spent much of his political life in Britain's Campaign for Nuclear Disarmament (CND), would like the party to advocate dropping the weapon.
Michael Dugher, who lost his job as shadow culture secretary in Corbyn's top team this month, said in a speech to party group Labour First on Saturday: "We tried unilateralism before. It ended in electoral disaster then. There is no evidence to suggest that it won't end in disaster again," The Guardian reports.
"The decision to open up a divisive debate within the party about the renewal of trident is such an unnecessary distraction," he said, "How many days are we planning to waste having a self-indulgent debate?"
David Clark, a former special adviser to Robin Cook, foreign secretary in the last Labour government from 1997-2001, told the Labour-affiliated Fabian Society on Saturday that the party should remain in favour of renewing the weapon.
If it did not, he said it could be seen as lacking "foreign policy credibility."
"It's not just about our ability to deter Vladimir Putin, it's about his ability to deter us" from helping allies, he said. "If we find ourselves in a position where we are subject to that kind of nuclear blackmail as a non-nuclear state…I think that would be extremely dangerous."
Dan Jarvis, a Labour member of Parliament seen as a favourite to challenge Corbyn from the right in any future leadership contest, stopped short of directly mentioning Trident at his appearance at the Fabian Society, but did signal that Labour needed to have a credible defence policy: "We won't get back into government if [voters] think that there are questions about our ability to keep the public safe," he said. Jarvis is on record as a staunch supporter of Trident.
Writing for Newsweek in January, the former Labour government minister Peter Mandelson said that Corbyn's anti-Trident views were "shaped by his anti-West prejudices."
He suggested that opposition to Trident would make the party less credible: "It is hard to exaggerate just how far these views are from the opinions of ordinary, traditional Labour voters," he wrote.