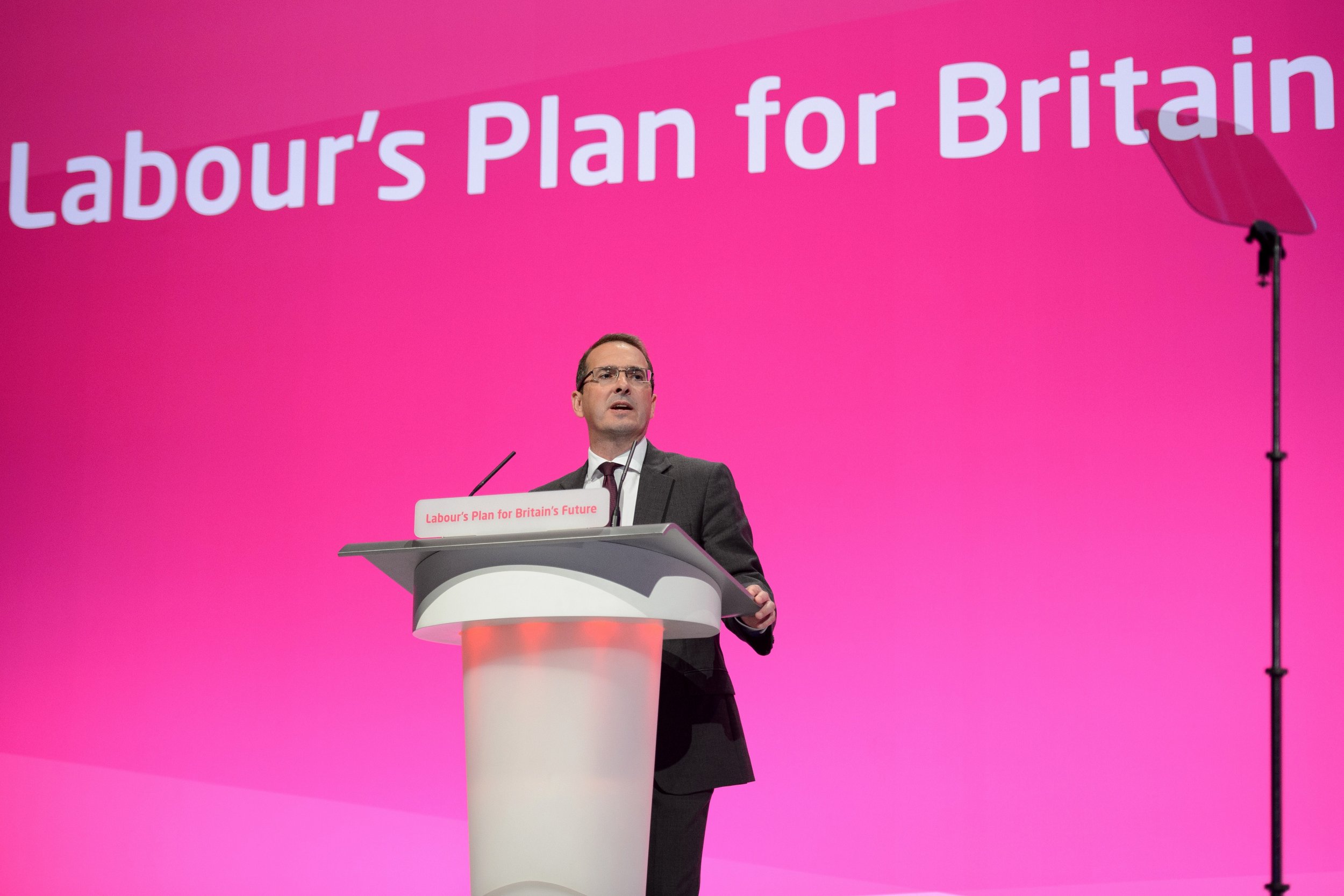 As a Labour leadership contest, it was never going to be straightforward. The former Business Secretary Angela Eagle was set to run against hard-left leader Jeremy Corbyn, hoping to draw every vote there is be had from the non-Corbynite wings of the party.
That might now be harder than she thought. On Wednesday, Owen Smith, the former shadow work and pensions secretary, is set to launch his own bid, presenting party moderates with a dilemma.
Who exactly is Smith? Born to a working-class family in Morecambe in Lancashire, England, Smith represents a Welsh constituency, Pontypridd, and has spent much of his life in the country. Before entering parliament, he was a journalist with the BBC, and then a special advisor to the then-secretary of state for Wales, Paul Murphy.
Smith has a low profile among the wider public but within the party is well known as someone harboring greater ambitions. He was tipped as a potential challenger for the leadership after Ed Miliband's resignation in 2015 (to be fair, so was almost everyone else). And in an interview with the New Statesman in January 2016, he broke a longstanding political convention: asked if he'd like to be leader one day, he didn't equivocate or deny, but said: "Of course, it would be an incredible honor and privilege to be able to do that."
In parliament, Smith has positioned himself firmly on the soft left of the party—crucial in an election which will involve peeling off leftist voters from Corbyn. He endorsed Ed Miliband in 2010, when more of his colleagues backed Ed's more centrist brother David, and spent the latter part of the last parliament as shadow Welsh secretary railing against the impact of Conservative cuts on the Welsh valleys. But he isn't as unbending in his politics as, for example, Corbyn; he worked for a short period as a lobbyist for the pharmaceutical company Pfizer.
As shadow work and pensions secretary in 2015 he led Labour's opposition to cuts to working tax credits, a measure that was ultimately reversed and that Corbyn often cites as a key victory for his leadership. He has been working on a progressive review of social security policy for the party, and in his New Statesman interview suggested his predecessors in the role had been sucked into "making Tory arguments or accepting rather the arguments that they make."
Smith's most important intervention in the current crisis so far was to make the widely reported claim that Corbyn was prepared to see the party split rather than give up his leadership. Throughout the party's ongoing row, which saw dozens of ministers resign and a no confidence vote in Corbyn, Smith has positioned himself as a go-between, saying he has been talking to union leaders and to Corbyn to "explore what I can do" to heal rifts in the party.
An advantage that Smith has over Eagle is her support for the invasion of Iraq in 2003. In common with many MPs across parliament, Eagle voted for the invasion. Smith, who was not in parliament at the time, will be able to say to Labour's anti-war membership that he is untainted by the last Labour government's most disastrous choice.