Labour Not to Blame for Financial Crisis, Says Former UK Home Secretary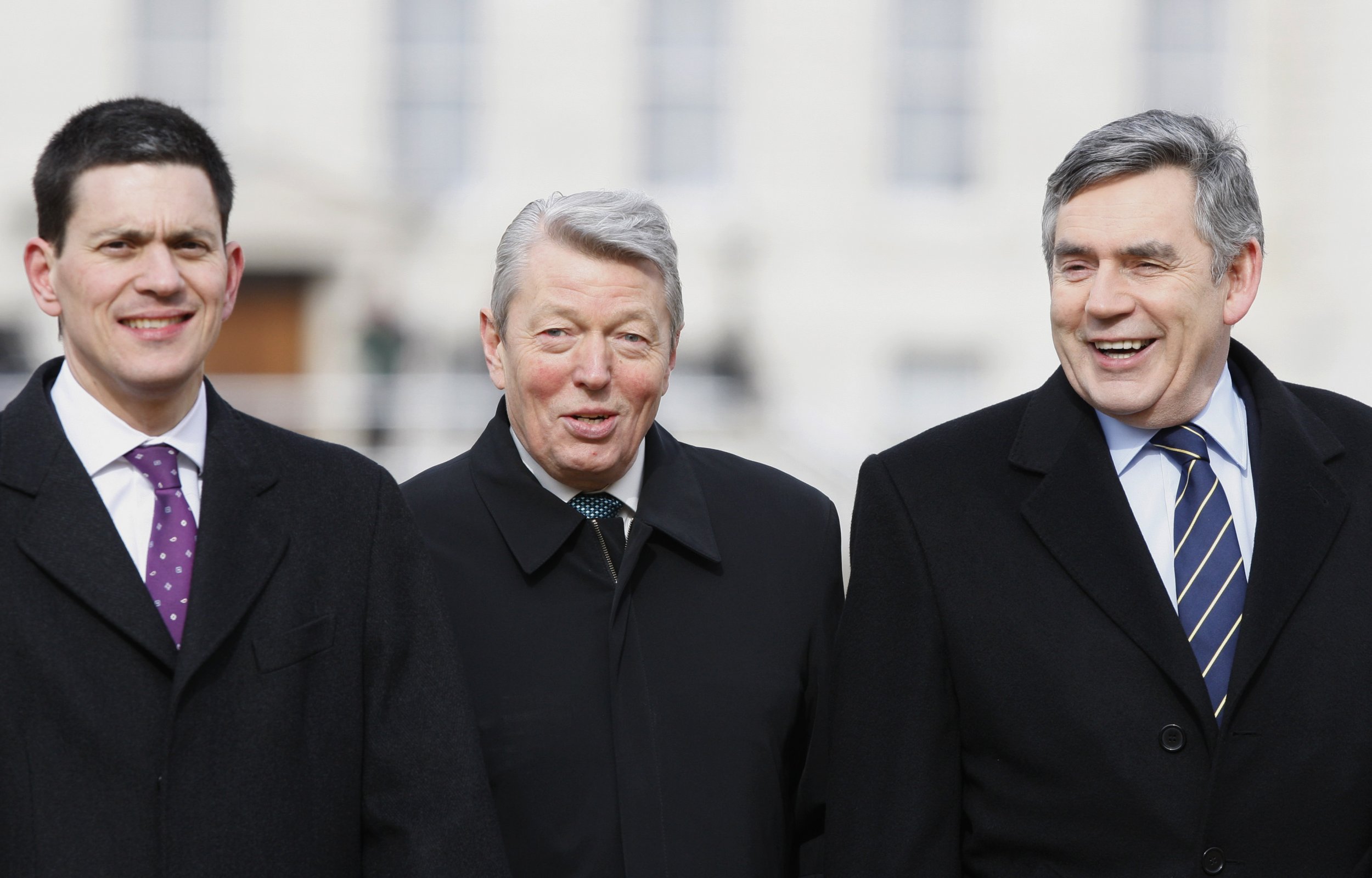 Britain's Labour party must refuse to take the blame for the 2008 financial crisis and defend the party's record in government under Tony Blair and Gordon Brown to avoid having the Conservatives steal the forthcoming general election from under the party's nose, former home secretary Alan Johnson has said.
In a wide-ranging interview with Newsweek Europe's political editor Miranda Green, the former postman who has held five cabinet posts praises Labour leader Ed Miliband's focus on equality and fairness, but laments how the party has renounced its history.
Johnson is critical of the fact that Miliband and Balls have not effectively dispelled the idea that Labour, and more specifically Gordon Brown, are responsible for the 2008 recession and following economic crisis. "It was a global financial meltdown, not a recession made in the UK by the Labour party," he says. "That is one thing the two Eds are not getting across, they are letting it right past. This big lie about where the recession came from, you can't ignore it. So they have to try and counter that, because the election will be about the economy."
He also acknowledges that Miliband has increasingly fallen silent about the need to push for economic equality in Britain: "We really are at a watershed election. And Ed can say... we have to get back to people sharing the country's wealth, and give some hope. [But] he has stopped articulating it… His big fear is that we get clobbered as deficit deniers."
The general election, to be held on May 7, is the closest in modern history with Labour and the Conservatives almost neck-and-neck in the polls and a number of smaller parties such as the UK Independence Party (Ukip), the Scottish National Party (SNP) and the Green Party playing havoc with the first-past-the-post electoral system famous for delivering strong majority governments.
Johnson believes that victory in the election is within Labour's reach, but says it must offer realistic centre-left solutions to inequality and avoid being dragged off to the left to fight the challenge from the SNP [Scottish National Party] and the Greens, both of whom are splitting the left-wing vote and possibly enabling a Conservative win.
However, Johnson sees it as a balancing act where Labour's recent record of 13 years in government from 1997 to 2010 has to be reclaimed and celebrated: if the plan works, Labour under Ed Miliband could manage to spend only one term in opposition. "He needs a radical programme that doesn't divorce us from being a party of government", he says.
Tony Blair has already warned, while promising to use his own efforts where he can to see Ed Miliband elected, that if Labour decides to pursue traditional Labour themes as its election strategy, without reaching out beyond its core vote, then it can expect 'a traditional result' – a Conservative win.
But pressure has grown to see off parties to the left, principally the buoyant Scottish nationalists but also a newly confident Greens, by tailoring the main campaign messages and policy platforms to tempt their voters back to Labour.
The full interview with Alan Johnson can be found in the most recent edition of Newsweek.