Thousands Sign Up for Vote in U.K. Labour Leadership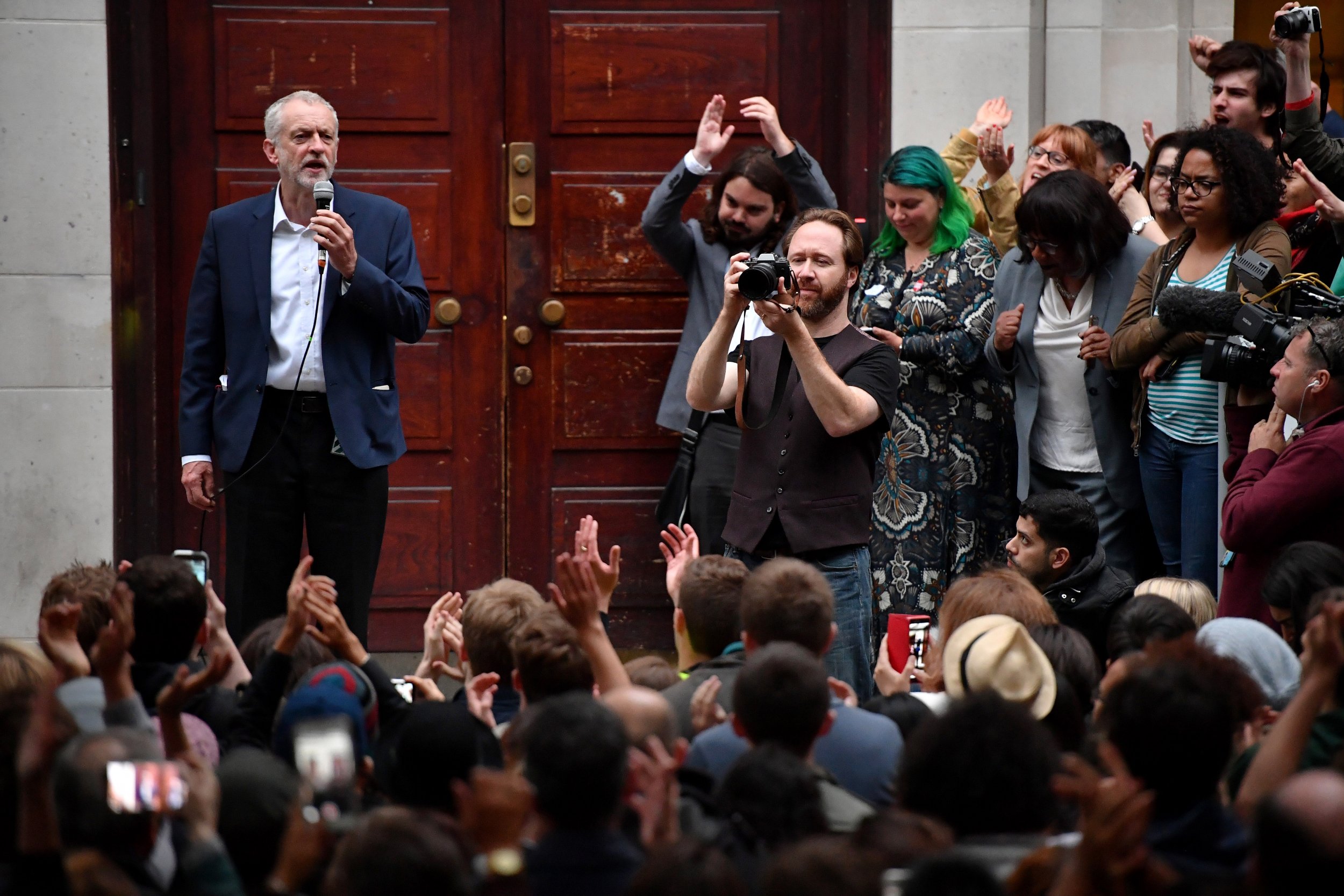 Over 180,000 people have paid for a one-off vote in the election for the leadership of the British Labour party, bringing in more than £4.5 million ($6 million) in funds to the beleaguered party.
It is unclear as yet how the new sign-ups are likely to vote. Momentum, the parallel campaign to the Labour party that supports Jeremy Corbyn's leadership, and Corbyn's own team have both been urging followers to register to back the leader.
But a campaign called "Saving Labour" has sought to persuade others to sign up and vote for Owen Smith, Corbyn's challenger, to remove Corbyn and restore party unity.
Social media data from the two campaigns would suggest Corbyn's had been more successful, with Corbyn's Facebook video urging followers to register garnering 15,600 shares, and Saving Labour's equivalent being shared just 848 times.
On Wednesday the party was also forced to shut down a crowdfunding campaign to raise the £25 registered supporter fee for others who could not afford them.
In the last leadership election, Corbyn took over 80 percent of the vote among registered supporters. But the sign up fee at the time was just £3. It is not yet known whether the higher price may have put off some of the younger voters who back Corbyn.
The deadline for supporters to sign up was 5pm on Wednesday. This was also the deadline for MPs and MEPs to nominate a candidate. Smith had secured the nomination of more than 70 percent of MPs and 10 MEPs.