Labrador Puppy Makes Unbelievable Discovery: A Woolly Mammoth Tooth Dating Back to the Last Ice Age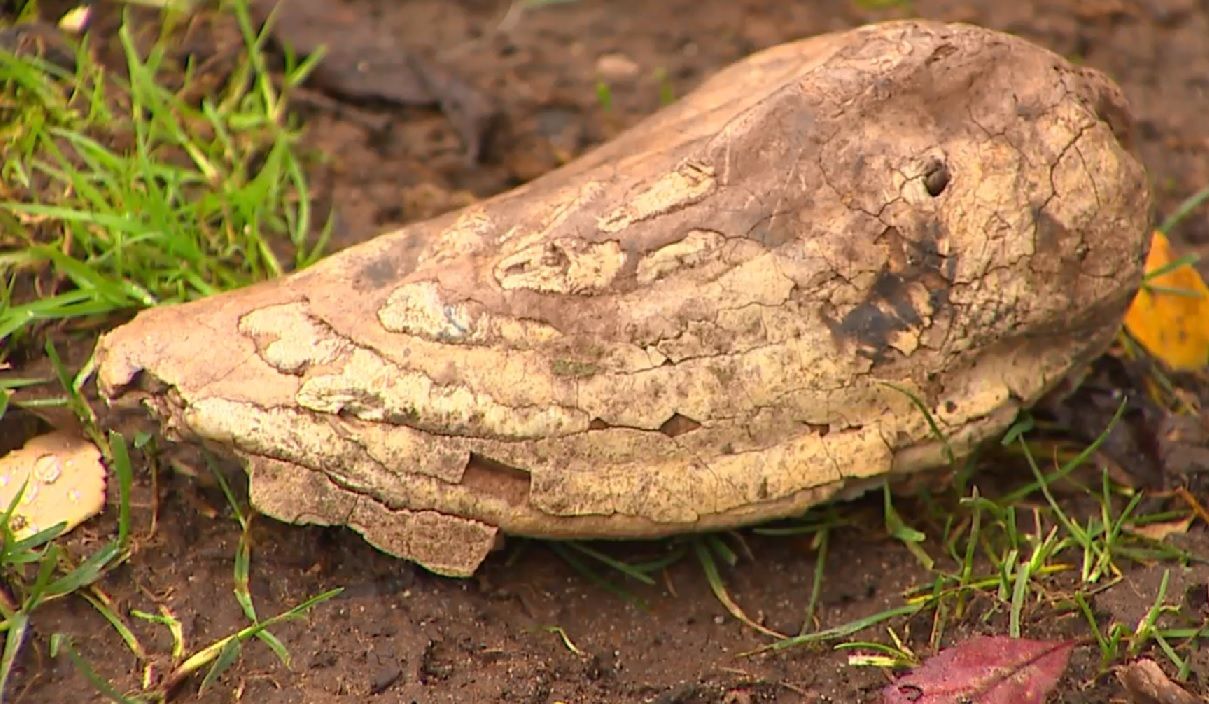 A yellow Labrador puppy who was digging around in his owner's backyard managed to find something amazing buried in the ground: a woolly mammoth tooth dating back thousands of years.
Eight-month-old Scout found the ancient artifact while digging a hole in the yard in Whidbey Island, Washington, in September.
His owner, Kirk Lacewell, described how he didn't think much of the item Scout was constantly carrying around at first, believing it to be just a piece of rock or petrified wood.
"On the second day it made me 'think this is odd. I wonder what's going on with this,'" Lacewell told Komo News. "I wonder what's special about that rock?"
It was only after Lacewell picked up the item and cleaned it that he noticed it was something else entirely
"Part of it looked like bone. It looked like bone that had a covering over it and it was partly worn off," he said.
Lacewell eventually sent photographs of the item to experts at the University of Washington's Burke Museum, who later confirmed that it was part of a woolly mammoth tooth and was at least 13,000 years old.
"[Teeth] typically preserve more than other parts of the mammoth," Andrea Godinez, Marketing Director for the Burke Museum, told Komo.
The extinct giant animals were widespread in the area of Washington during the last Ice Age.
"We can just look out there [at the backyard] and envision a woolly mammoth," Lacewell added.
Unfortunately, the Burke Museum said, the tooth is not rare enough to be included in one of their collections, so it will remain in the Lacewell household, albeit away from Scout's reach.
In December 2015, a 10-year-old girl named Cecilia also happened to find a mammoth tooth while walking along the beach on Whidbey Island with her dad, the Burke Museum said at the time.
After sending the tooth of for tests, Dr. Christian Sidor, the museum's vertebrate paleontology curator, confirmed it came from a juvenile Columbian mammoth and was between 12,000–30,000 years old, based on the Ice Age deposits found on Whidbey Island.
The museum said Cecilia chose to donate the tooth to the Burke's paleontology collection as they did not have may juvenile fossils in their collection.