Labrador Retriever 'Afraid of Needles' Granted COVID Waiver From Tennessee Company
A Tennessee company selling medical waivers for COVID-19 vaccines has reported issued a waiver to a Labrador retriever after receiving information that the dog was "afraid of needles."
Vaccine waivers signed by Dr. Robert Coble, who is licensed to practice medicine in Tennessee, were being sold for under $200 on the website CovidVaccineWaiver.com until recently. The site is operated by a Hendersonville, Tennessee company called MedChoice, LLC, which was incorporated in early September.
With an increasing number of companies and organizations mandating that employees get vaccinated as a condition of employment, the website may have been appealing to those refusing the vaccines and hoping to circumvent the mandates.
However, a recent investigation by Nashville NBC affiliate WTVF suggested that little or no actual medical screening was required for the website's paying customers to receive the purported medical waivers.
In a Thursday report, WTVF reporter Jennifer Krause said that the company sent her family's dog "Charlie Krause" a vaccine waiver days after she paid nearly $139 and indicated that the dog was "afraid of needles." No contact with Coble or any other doctor was made.
The waiver was reportedly printed on watermarked paper resembling that of a doctor's prescription pad and included a handwritten note that declared "Charlie should not receive any COVID vaccine."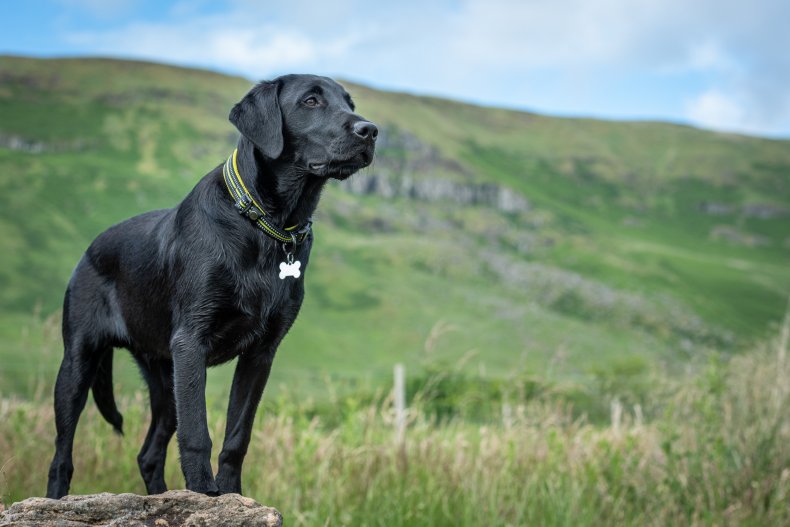 Krause said she also received a laminated waiver card apparently signed by Coble that deemed the black lab "certified medically exempt from the COVID vaccination."
The waiver order also included instructions for Charlie to tell those inquiring about his vaccination status to say, "I am medically unable to receive the COVID vaccine and my doctor has provided this documentation of that fact."
Although a small number of people are medically unable to be vaccinated and may be able to opt out of vaccine mandates on medical grounds, the legitimacy of medical waivers being for issued for fear without any real medical consultation taking place is questionable at best.
In a similar investigation, Seattle CBS affiliate KIRO-TV was able to obtain a waiver from the same website, also apparently signed by Coble, after paying $160 and clicking "I'm anxious about the vaccine" in an online questionnaire.
As of Thursday, the website that sold the waivers consisted of a note informing visitors that it was in "maintenance mode" and "unlikely to return" while promising that all pending orders would be filled.
"Due to circumstances beyond our control, this site is inoperative," the note reads. "It is unlikely that we will return. Our apologies to those citizens that we will be unable to assist. Please do not email requests for exceptions or to explain special circumstances. We would help if we could."
Newsweek reached out to MedChoice, LLC for comment.