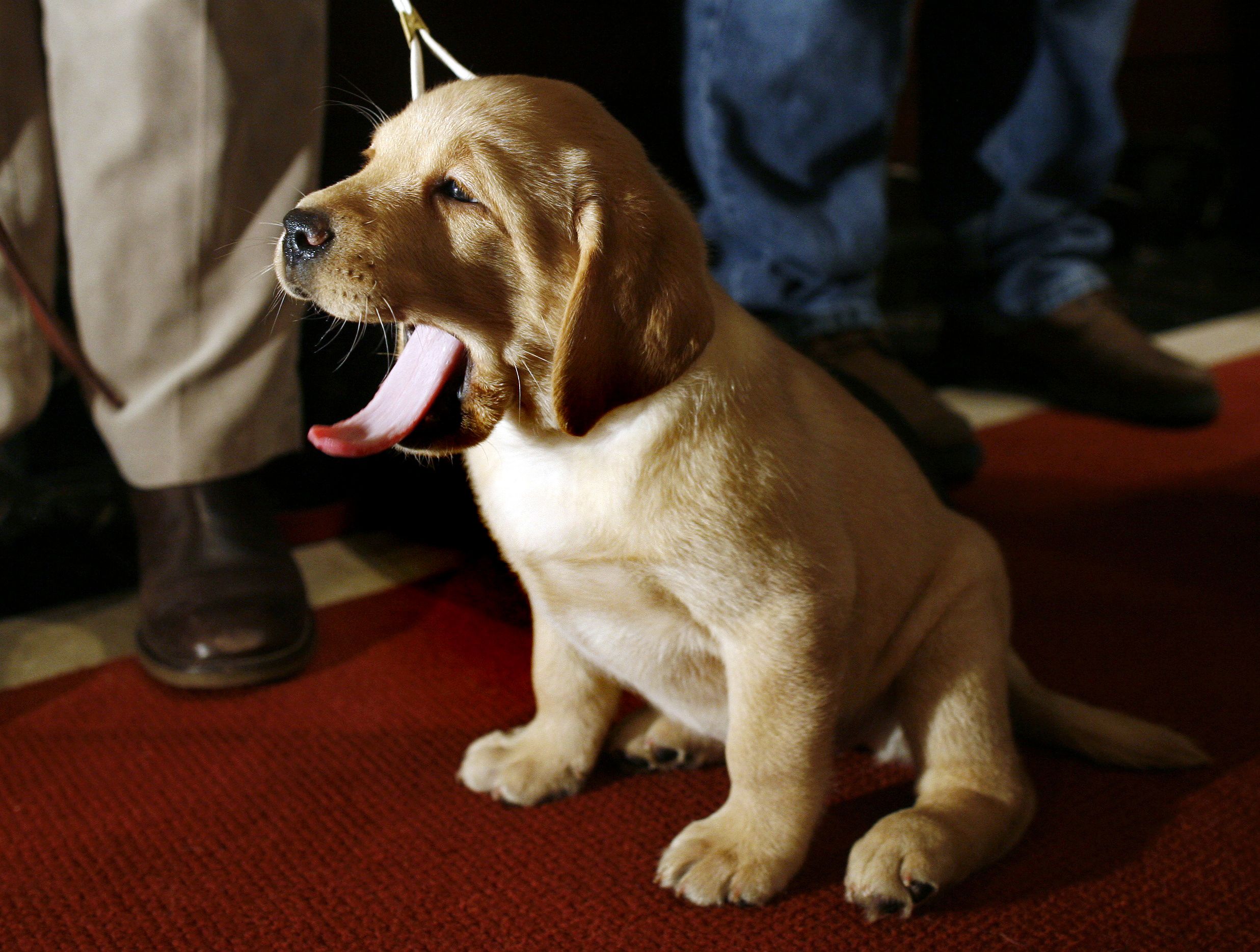 Updated | The Labrador retriever was the most popular breed of dog in the United States in 2014, the American Kennel Club announced Thursday, its 24th consecutive year in the top spot.
Waddling its way up the ranks to the fourth most popular spot—the highest it has ever achieved—is the doughty bulldog. The bulldog was fifth most popular in last year's rankings, while the beagle was fourth.
This year's rankings saw the beagle at fifth most popular. The breed has been in the news recently, after a beagle named Miss P won the top honor at the 139th Westminster Kennel Club Dog Show last week. She is the second beagle to take the best in show prize.
The Labrador retriever, while beloved by Americans, has never won best in show at Westminster, according to The Wall Street Journal.
The French bulldog, which was not among the top 10 popular breeds last year, this year snagged the No. 9 spot, a testament to its growing popularity. The Frenchie, as it is called, is also New York City's most popular breed, the AKC announced.
Rankings are based on the number of dogs registered with the AKC.
Overall, the top 10 most popular dog breeds in the U.S. in 2014 were:
Labrador retriever
German shepherd dog
Golden retriever
Bulldog
Beagle
Yorkshire terrier
Poodle
Boxer
French bulldog
Rottweiler
Below, some more information about the most popular breeds.