Laced Heroin Prompts Rash of Overdoses in Chicago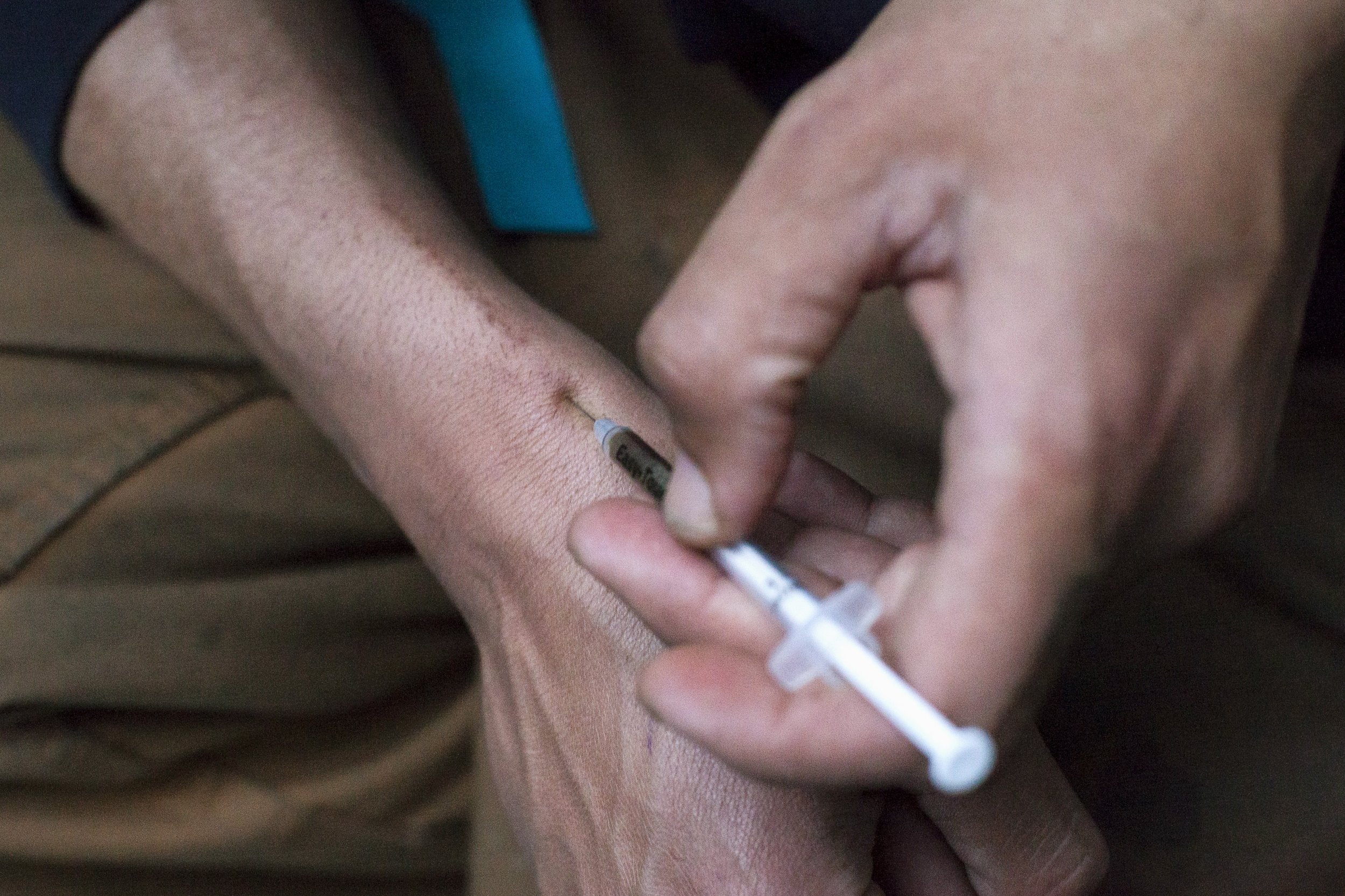 Chicago law enforcement officials say a recent spate of heroin overdoses—more than 70 over a three-day period—may be the result of a highly potent batch of the drug making its way through the city. They say they suspect the heroin may have been laced with the painkiller fentanyl, which caused a similar rash of overdoses in the city in 2006.
According to the Chicago Tribune, emergency workers responded to 74 reported overdoses over a 72-hour period last week. Larry Langford, spokesman for the Chicago Fire Department, told the paper that the number is more than double the reported cases for the same period last year.
Rates of heroin overdoses in Chicago have remained stable over the past several years. According to the Tribune, there were 524 heroin-related deaths in 2013 and 562 in 2014.
However, the presence of tainted street drugs has increased in the city. According to the National Institute on Drug Abuse, a division of the National Institutes of Health, there has been an increase in the amount of seized fentanyl-laced heroin between December 2013 and January 2014.
Diane Hincks, an emergency room director and registered nurse at Mount Sinai Hospital in Chicago's West Side neighborhood, told the Tribune that a number of patients allegedly collapsed immediately after injecting themselves with the drug, an indication of its high potency level. Health officials told the Chicago Sun Times that in some cases emergency workers arrived at the scene to find victims passed out with the needle still in their arm.
Though most patients were stabilized with a single dose of the antidote drug Narcan (naloxone), emergency workers needed to administer additional doses to some victims to stabilize them. Law enforcement officials said they are investigating where the tainted batch of heroin may have come from.
Fentanyl is the most potent opioid on the prescription market. On its own, the drug is 50 times more powerful than heroin and 80 times stronger than morphine. It's sold under the brand names Actiq, Duragesic and Sublimaze; on the street, it's known as Apache, China girl, China white, tango and cash, dance fever, friend, goodfella, jackpot, murder 8 and TNT. Fentanyl is typically prescribed to treat patients with cancer-related pain and chronic pain, and when a patient has exhausted all other options for pain management.